What's On
The best things to do in Greater Manchester this week | 18 – 24 April 2022
The hustle and bustle of a busy few weeks is now winding down as April begins to draw to a close.
The kids will be going back to school after the holidays, Easter has nearly passed us by, and those bank holidays will soon have been and gone – but there's plenty to be getting up to across the region this week, so we've cherry-picked a few of the best things happening for our 'what's on' guide for the city of Manchester and beyond.
As always, some of the events we're going to mention here are completely free, which is great for those looking to keep things on the cheaper side, while others will set you back a few pounds, and many will need to be booked in advance.
Here's our top picks.
___
Spring Escape
Trafford Centre
Monday 18 – Sunday 24 April
The Trafford Centre currently has a Spring Escape event running right through to 24 April, and it's an ideal day out for the family.
Not only is there a brand-new show ROAR!, different live musicians, and a range of food and drink pop-up vendors – including retro American candy giants, Kingdom of Sweets – to make the most of, but there's also a family funfair too, which has something for everyone, including a log flume, waveswinger, tea cups, bumper cars, hook a duck, a fun house, bungee trampolines, and so much more.
You can find out more here.
___
Alice In Wonderland Easter Experience
Wythenshawe Hall
Monday 18 April
You can jump down the rabbit hole for an adventure this Easter, as the Alice In Wonderland Experience by Sneaky Experience will unfold in the magical setting of Wythenshawe Hall Gardens for one day only.
Alice and friends have escaped from the pages of Lewis Carroll's novel, and the enchanted world of Wonderland will mysteriously spring up in the Hall's Gardens this Easter Monday, so families are invited to dress-up and join the fun, and there's also an Easter Egg included for every children's ticket too.
You can find out more here.
___
Urban Playground
Manchester Arndale
Monday 18 April – onwards
Did you see that a massive new attraction has opened in the heart of Manchester city centre, and it's giving visitors the chance to take on The Cube?
Spread over two floors and spanning 4,000 sq metres, Urban Playground has taken over a row of units that once housed Arcadia shops Burton, Miss Selfridge, Evans and Dorothy Perkins, and inside, there's a high-tech mini golf experience, and the first UK branch of burger restaurant The Butcher.
ITV's The Cube has also been brought to life at Urban Playground, with teams of four taking on deceptively-simple tasks inside the high-pressure confines of the familiar perspex box, with games like taking on obstacles blindfolded and collecting balls in a set time window.
Tickets for 'The Cube Live' range from £30 to £45, and you can find out more here.
___
Totally Roarsome
Arley Hall
Monday 18 – Sunday 24 April
One of the North West's most-popular outdoor events has extended its run throughout the Easter half term, and you've still got this week to head on down there.
For the past two years, Totally Roarsome has taken the region by storm and has seen visitors flock from far and wide after it opened in untouched woodland following the initial lifting of lockdown restrictions in mid-2020, before returning after popular demand for the Easter half term in 2021.
And now, it's found a new home for 2022's event at Arley Hall in Cheshire.
There's more than 200 individual dinosaur models making up the woodland trail this year, with tickets priced at £8.95.
You can find out more and book tickets here.
___
Looking for some new restaurants and bars to try out that have just opened in Manchester city centre this month?
The nights are longer, the clocks have gone back, and spring has begun to sprung here in Greater Manchester.
With the turn of the season, comes a host of new openings in the city centre and beyond.
From bespoke butty shops to new delis and tasting rooms, to boozy coffee bars in a secret garden and pop-ups across town, there are loads of great new eateries to get stuck into this April.
You can read our round-up to find out where to put on your list this month here.
___
Disney Cinema at King Street Townhouse
Manchester City Centre
Thursday 21 – Sunday 24 April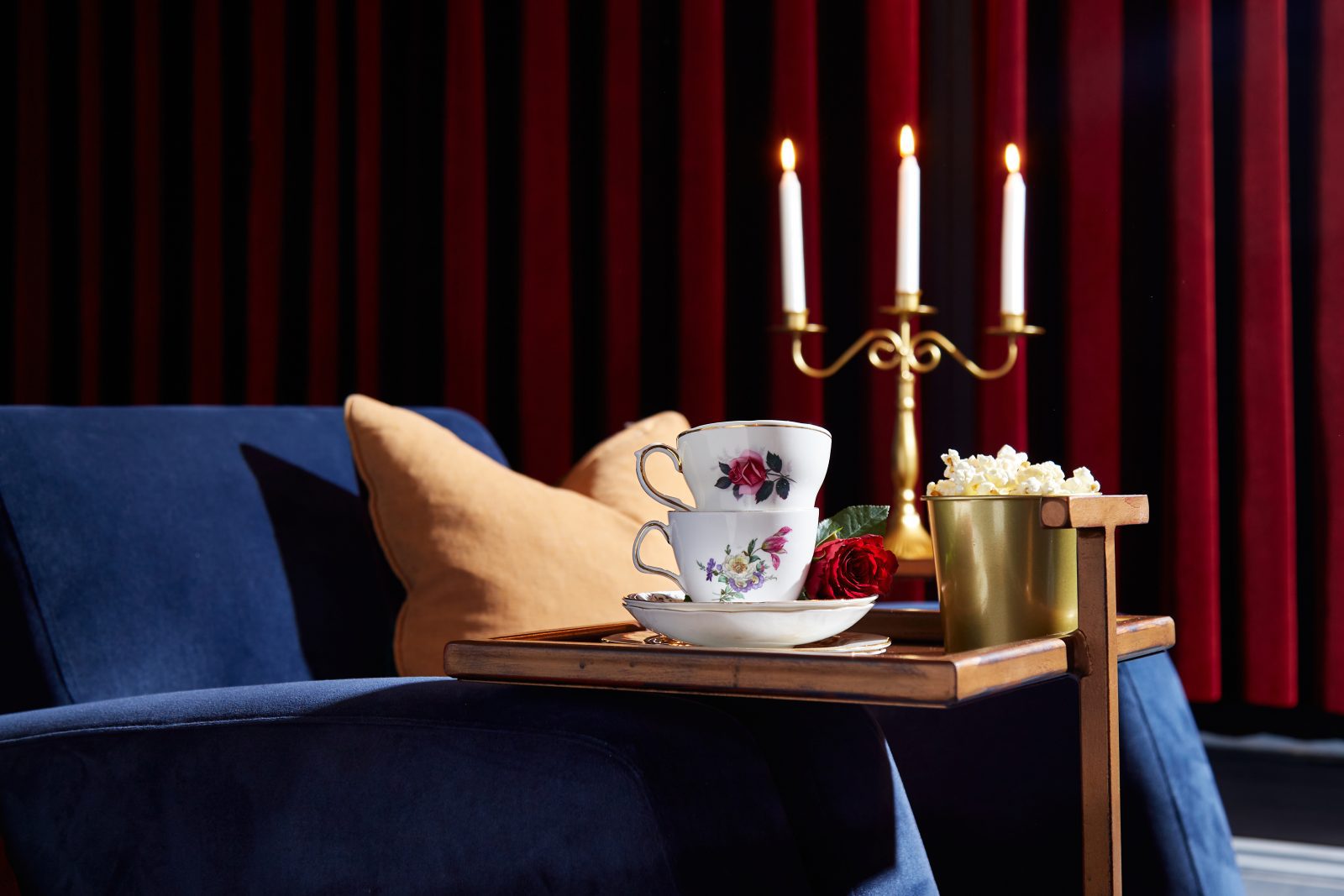 Screenings of classic Disney films complete with brunch, afternoon tea, and fairytale-themed cocktails are happening at a little cinema in Manchester city centre this week.
If you'd consider yourself to be a pretty big Disney fan, then you'll probably want to get yourself down to one of Manchester's most popular hotels, King Street Townhouse, as the venue's very-own exclusive cinema will be screening eight iconic films between Thursday 21 – Sunday 24 April.
Offering both animated versions and live adaptation remakes of Disney classics, including Cinderella, The Jungle Book, Aladdin and Beauty & The Beast, guests can enjoy their favourite film with an enchanting brunch or afternoon tea.
Find out more here.
___
Cloudwater X Levanter – Spain
KAMPUS
Thursday 21 – Sunday 24 April
Manchester's neighbourhood KAMPUS will play host a solid ten weeks of back-to-back block parties from its canalside garden, with each weekend seeing guest DJs take to the decks to spin tunes from different corners of the world – and this weekend's event is brining the Spanish sunshine to our city.
Free-flowing beer will come courtesy of Manchester brewery Cloudwater, and food will be provided by Ramsbottom favourites Levanter serving up tapas, giant paella, and charcuterie boards aplenty.
This weekend, you can Spanish house music, specially-imported Basqueland beers and cider, plus a Record Store Day pop-up featuring indie record shops selling and spinning hot records.
You can find out more here.
___
Italian Bottomless Brunch
Cibo
Friday 22 – Sunday 24 April
One of Manchester's best-loved authentic Italian restaurants, Cibo, has launched a three-course bottomless brunch, and you have the choice between 'The Original' or 'The Premium' – which features the famous flaming parmesan wheel pasta, which is cooked up before your eyes.
But no matter which option you choose, you'll get to pick between some amazing Italian dishes. For starters, it's between dishes like arancini and bruschetta. For mains they offer calzone, carbonara and risotto – and saving the best till last, for dessert you can pick between a classic tiramisu, creme brulee or a panna cotta.
All this starts from just £45, and of course it also includes a selection of drinks including cocktails, prosecco or mimosa.
Find out more here.
___
Manchester Sushi Festival
Salford
Thursday 21 – Sunday 24 April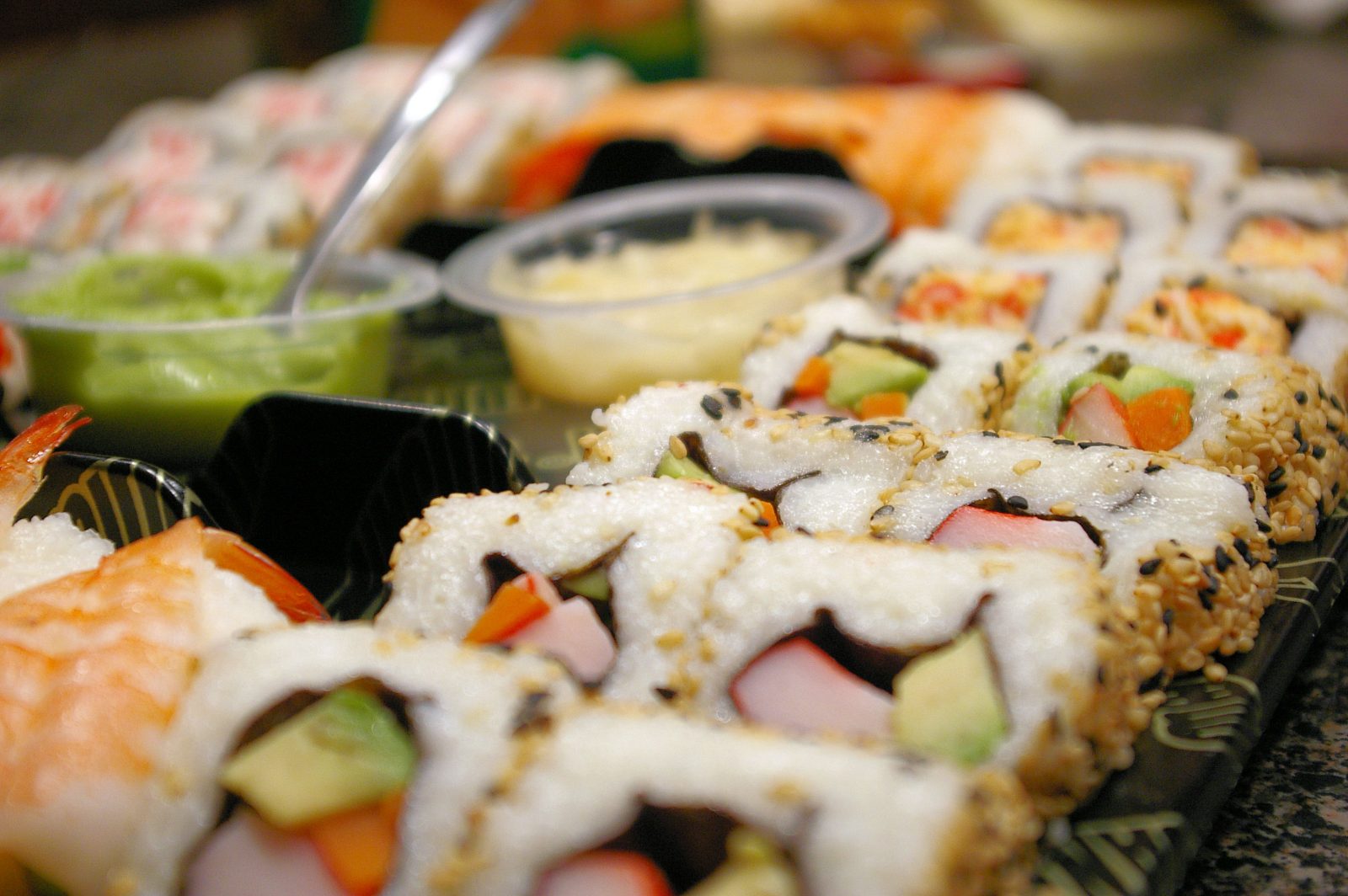 Manchester Sushi Festival is finally arriving this week, and it's bringing together a whole host of the city's best sushi parlours.
California rolls, maki, nigiri, temaki and more are all set to be on show, alongside other Japanese dishes like ramen, as the festival promises to "show you the greatest variety of sushi and Japanese cuisine" that Manchester has to offer.
There'll even be a live workshop hosted by Manchester cookery school Food Sorcery teaching you how to handroll your own sushi at home.
You can find out more about Manchester Sushi Festival here.
___
GRUB Food Fair and Plant Powered Sundays
Cheetham Hill
Saturday 16 & Sunday 17 April
Two of the most popular foodie favourite events are back at Manchester's largest street food fair GRUB – which is currently based at the Red Bank Project just outside of the city centre in Cheetham Hill.
For the Bank Holiday weekend, the GRUB Food Fair this week will see the likes of Dhaba Catering, Little Yellow Rice Co, Marley's Pizza, and Sally's Dream Cakes serve a wide range of mouthwatering delights for you to try, while on Sunday, whether you're plant based or just curious, there'll be big handful of the finest vegan food traders there for Plant Powered Sundays to show you what it's all about.
Both events are free to attend, and you can find more information here.
___
The Stockport Collection by Heidi Alexander
Where The Light Gets In
Saturday 23 April – 1 May
Long-lost images of life in 1970s Stockport are going display at local restaurant, Where The Light Gets In, this weekend after they were shared on social media.
Unearthed by a Swiss-born photographer Heidi Alexander during the COVID-19 pandemic, the images had been gathering dust for decades, and had endured several house moves and even storage in Scotland, but now, a selection of the shots will be free for all to see to at the restaurant.
You can find out more about the collection here.
___
Dancing Queen Brunch
Manchester
Sunday 24 April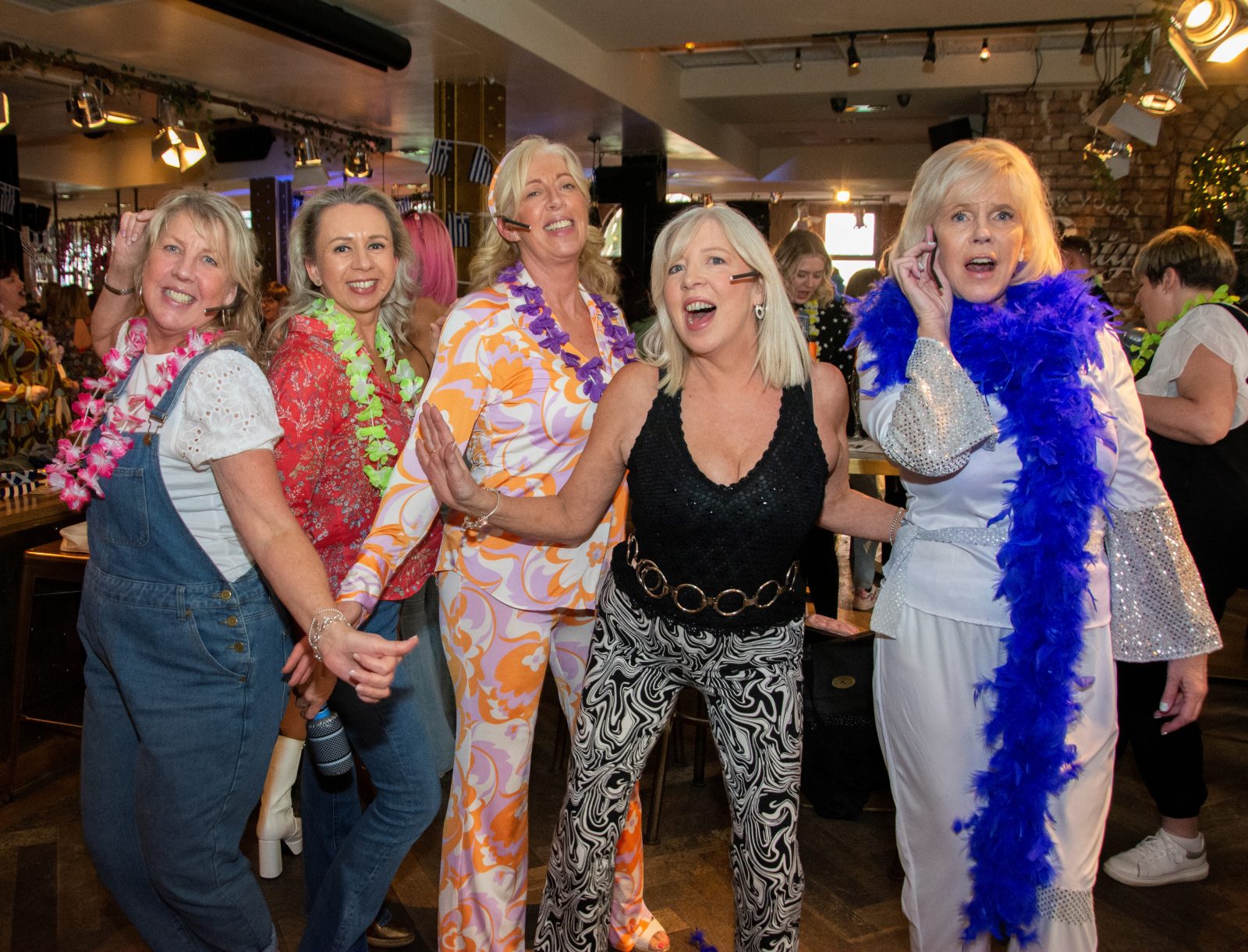 A Mamma Mia-inspired bottomless brunch that celebrates all things ABBA is finally arriving in the city this weekend.
The Liquor & Brunch Squad has brought its Karaoke Brunch series back for 2022 after it was the sell-out successes of last year and reunited people to sing their hearts out after the COVID-19 pandemic kept us all apart for so long, and the Dancing Queen Brunch experience comes with a tribute band, a themed quiz, fancy dress and, of course, free-flowing drinks.
You can find out more and grab tickets here.
___
Featured Image – The Liquor & Brunch Squad | King Street Townhouse