Eats
Manchester's new Joy Division-inspired bar Disorder has had Mancs making all the same jokes
The puns are flying...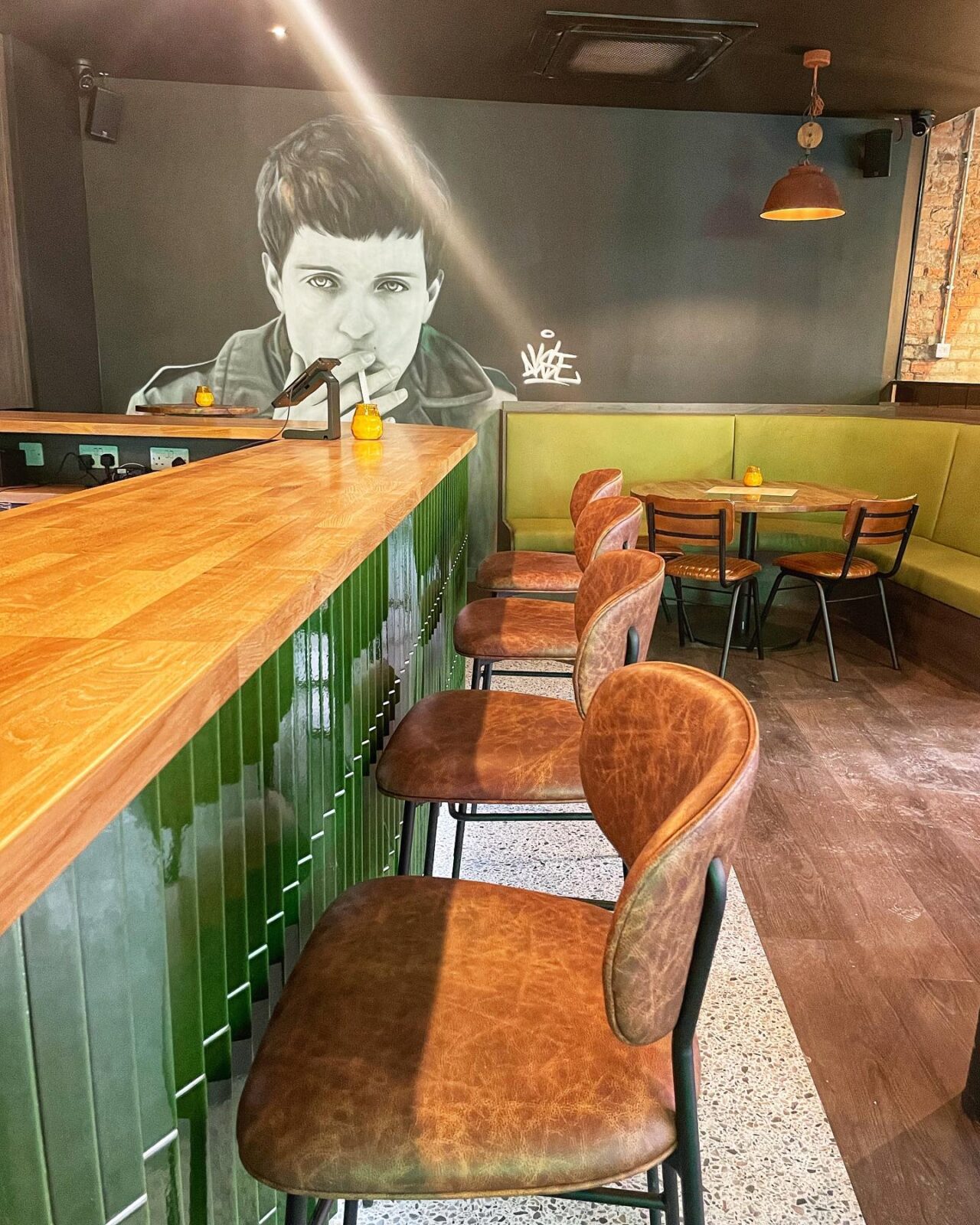 There's a new Joy Division-inspired bar in Manchester city centre, and as stunning as it is, it's attracting A LOT of the same jokes.
Disorder opened on High Street last week, taking the former Walrus bar and turning it into a sleek restaurant and bar.
Its new look includes a mural of Ian Curtis himself, painted by the legendary local street artist Akse-P19.
There's also a green neon sign nodding to Joy Division's 1979 album Unknown Pleasures, beautiful green tiles and brown leather furniture.
When our food and drink editor popped in for a sneak peek, she said it was reminiscent of the 'glory days of Northern Quarter bars, how they used to be maybe ten years ago – in the very best way with drinks and food upstairs and a party waiting to happen down below.'
So far so good – so what exactly is everyone's problem?
It initially seems to boil down to the Asian fusion menu, which features items like Japanese sandos, loaded skewers, and tostadas.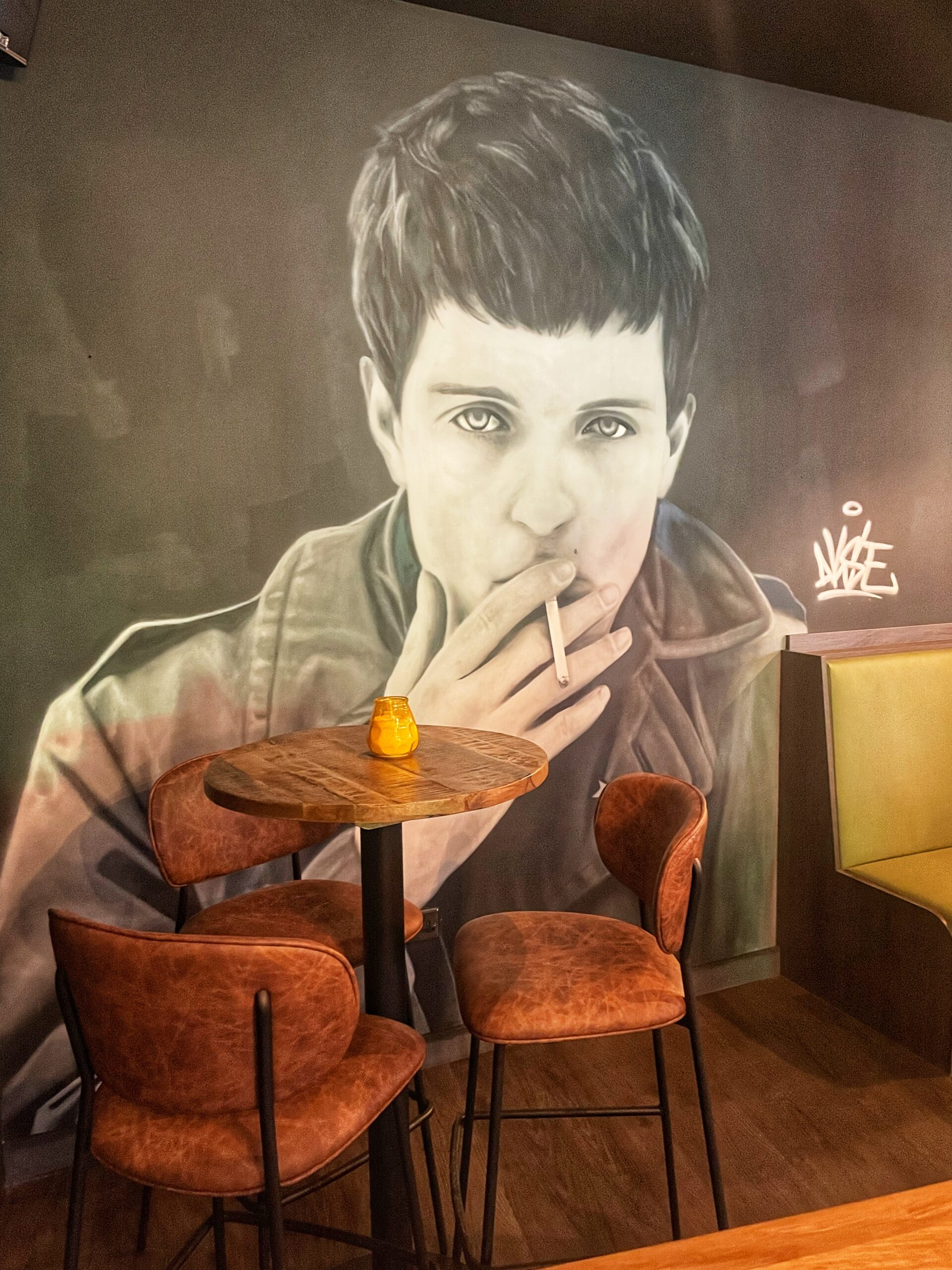 Which probably weren't part of Ian's staple diet back in the late 1970s, admittedly, and a lot of people have made comments of the sort.
One person commented on our Facebook post: "Nothing says Joy Division more than loaded fries and Gyozas."
Someone else said: "Yeah cos whenever I listen to Joy Division it always makes me think of Asian Fusion…"
And another comment was: "Ian Curtis couldn't get enough of smash burgers and gyozas. Lived on a diet of them by all accounts. A fitting tribute to them."
The majority of the thousands of comments Disorder's opening attracted, though, were about a real missed opportunity.
The people have spoken, and the people wanted more puns…
Yes, it appears that if anything, Disorder didn't lean in on the Joy Division inspiration enough – here are some of the puns people were hoping for.
One person on Twitter joked: "Do they do food? I'll have the 'Loaf will tear us apart' sharing platter please."
Several others said: "Live. Laugh. Love will tear us apart."
Someone wrote: "And she turned around and took me by the hand and said, 'Szechuan pork roll again'."
Read more
One clear Joy Division fan said: "I fully expect this to close after 4 years and become a New Order bar. Then close and split into 3 different, but not very different bars."
And a gold star for this person, who said: "The most annoying thing about this is they haven't bothered with even a single pun on the menu…
"Heart & Sole. Flambé of the Lords. From Safety to Gruyère. Love Will Tear 'n' Share Us Apart. New Prawn Fades. A Means to an Egg. Etc etc."
Featured image: The Manc Group