Food & Drink
Crazy Pedro's is back with bottomless pizza and booze every day from 12th April
Yes, you heard that right.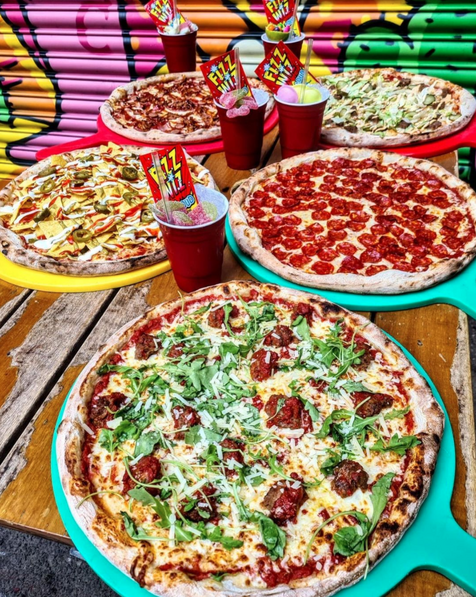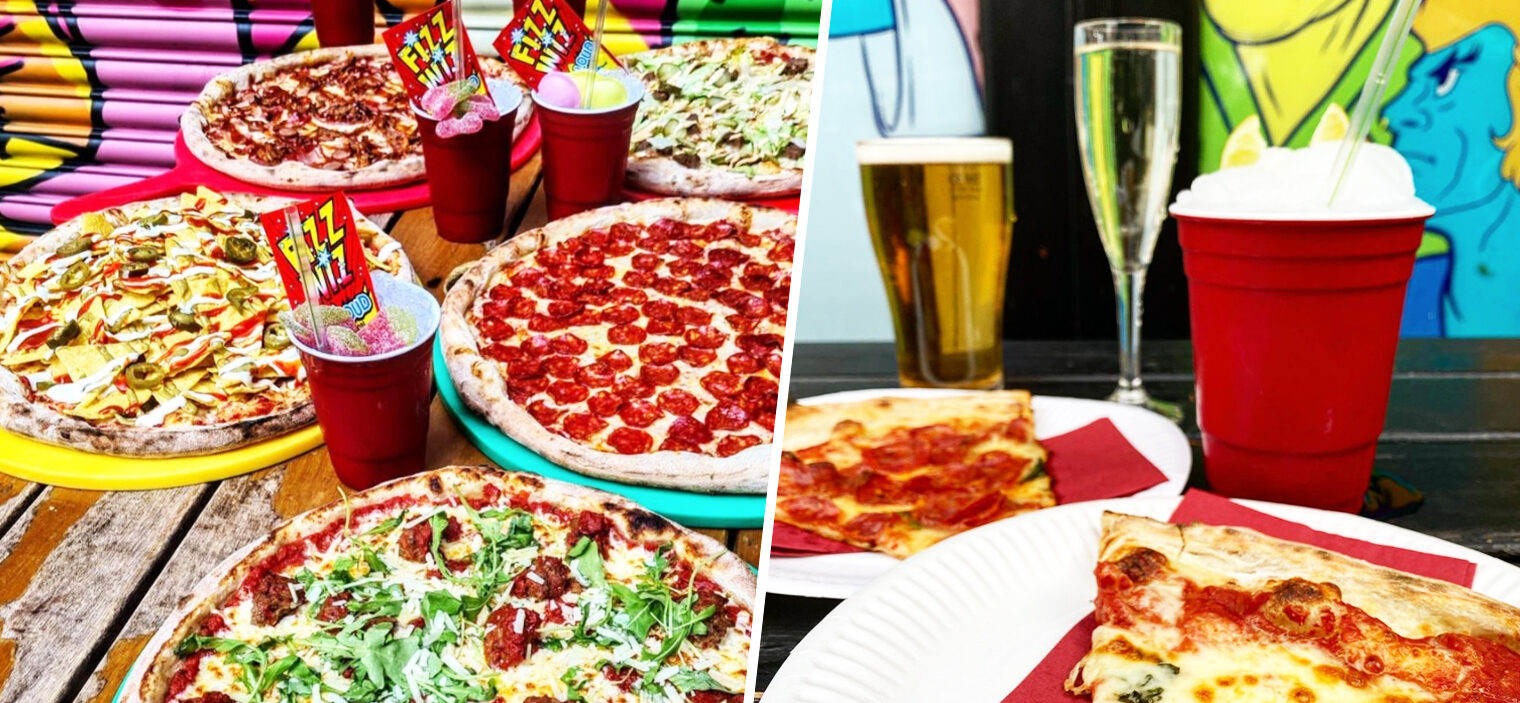 Everyone's favourite "part time pizza parlour" is back from 12th April.
Following Prime Minister Boris Johnson's unveiling of the government's roadmap to lift England's current national lockdown – which has seen all hospitality businesses shut, with the exception of takeaway services, for the duration – Crazy Pedro's has announced it will be opening its new and extended outdoor terraces at both Manchester city centre locations – Bridge Street and the Northern Quarter – from 12th April.
If that wasn't brilliant enough as it is, the beloved independent eatery is also bringing back its smash-hit offer of bottomless pizza and booze, but not just every weekend like before, every single day.
Yes, you heard that right.
Crazy Pedro's is most famous for it's uniquely-topped pizzas and frozen margs, making it a cult-favourite drinking and dining hangout in Manchester for many years now, and with deals as good as this one on offer, it's really not hard to see why people love it, is it?
It's a real staple on the Manchester food scene.
Available for weekday walk-ins and weekend bookings, the 'bottomless brunch' offer will be available at both Crazy Pedro's branches every day until 9pm, each 90-minute slot gives you the chance to took into unlimited slices of pizza, beer, Prosecco and Frozen Margs too.
And all of this can be yours for just £25 per person.
On top of this, the Crazy Pedro's legendary Happy Hour (5-9pm Sunday to Friday) will also return, as well as the lunch deals (12-3pm Monday to Friday) with two slices and a beer for £6.
Bookings will go live from Sunday 7th March, so to make the most of these deals and get your 90-minute slot booked in, you can call Crazy Pedro's on 0161 359 3000 and select which Manchester venue you wish, or just email [email protected] and enquire about availability.
More information and menus can be found via the Crazy Pedro's website here.