Food & Drink
The history of sunken Salford riverside boozer Mark Addy, and the man who inspired its name
Named after an adopted son of Salford who saved over 50 people from drowning, sadly the pub did not escape the same fate.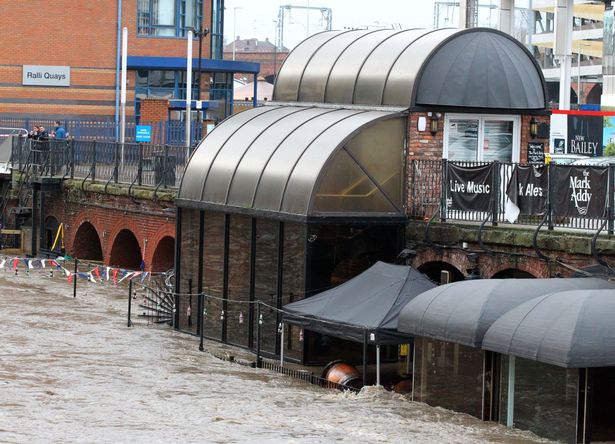 Wander through Spinningfields along the banks of the River Irwell and you can't fail to spot the derelict Mark Addy pub.
Abandoned for years, today the sunken eighties riverside wine bar is a shell of its former self – but it wasn't always this way.
This boozer was once a popular pit stop for punters after a few drinks and a bit of 'British tapas', and owes its name to a famous Salfordian swimmer who saved more than 50 people from drowning on the spot where it still stands today.
For his valiant rescue efforts, Mark Addy – whose dad was a boatman – made history as the only civilian to be awarded an Albert Medal (Victoria Cross) from Queen Victoria.
Unfortunately, though, it appears taking his name wasn't enough to save the pub from the same fate.
Underwater on and off for years, owners here have come and gone – with the last known, Elle R Leisure, seeming to surrender the pub back to the river after hinting in 2017 that it could return 'one day' after a full refurbishment.
Six years on and it looks more derelict than ever. Although it hasn't been officially confirmed there will never be any more development on the site, it feels unlikely.
From the outside at least, it appears the Mark Addy never quite recovered from a serious episode of flooding in 2015 that left an estimated £200,000 worth of damage. Or another that left it entirely submerged in 2021.
Read more: The Manchester gangsters that inspired an iconic rock song
Wrecked by a swollen river that burst its banks and seeped into the bar under its doors, in less than 12 hours the water level had risen from ankle height to entirely submerge the bar.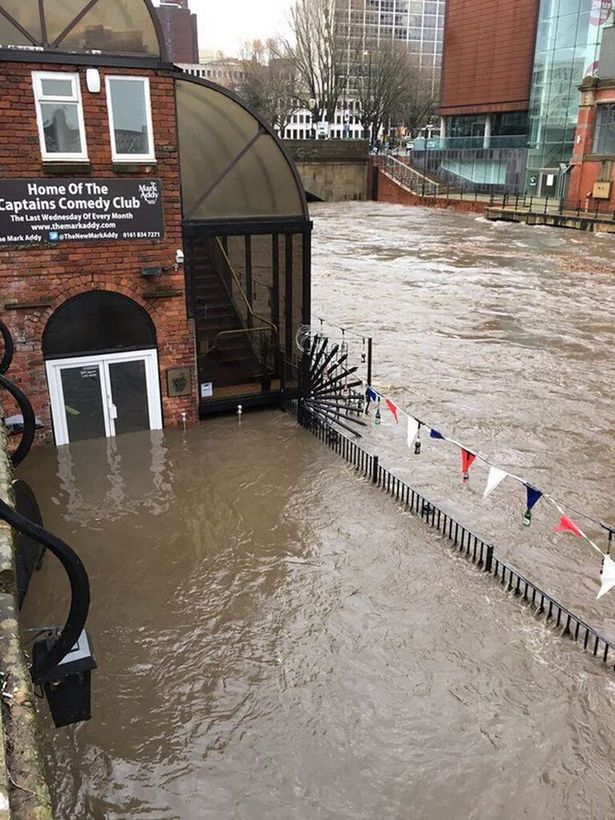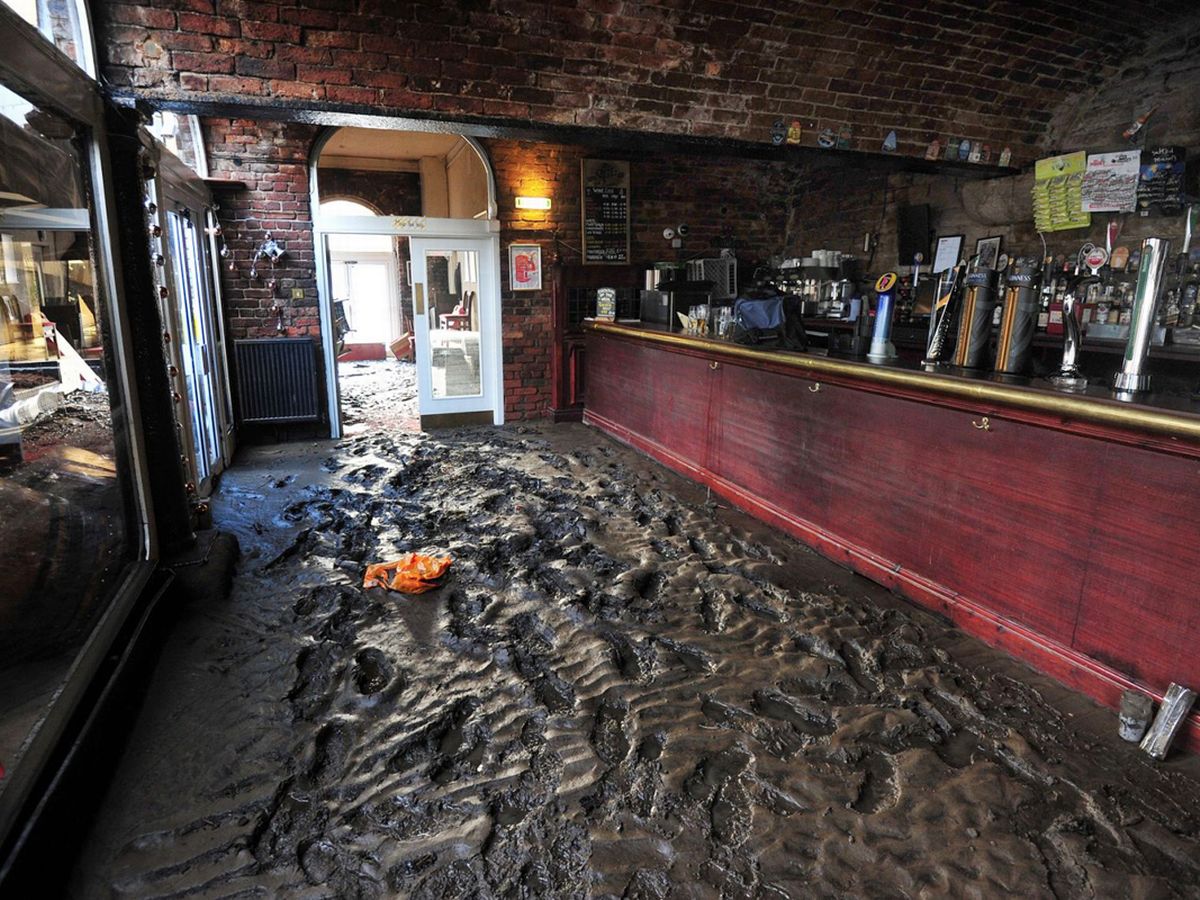 Whilst the glistening New Bailey district has sprung up around it, the bar, its terrace, and everything inside has slowly surrendered itself back to the control of mother nature.
Its attractive domed glass entrance and huge bay windows, once a key attraction, were possibly part of its downfall as the river washed in through every available nook and cranny.
The water came quickly and reached everywhere – submerging the main bar, the cellar, the office, and a newly-fitted kitchen. The worst part, though, is then-owner Allen Caldwell wasn't even insured for the damage.
Having taken over the pub a year prior with a few friends and paid for a full refurbishment, he had sunk some serious money into the business.
Still, its history of flooding meant he couldn't get cover and ultimately the wreckage was so great that he surrendered the lease to Elle R Leisure Directors James and Sarah Ramsbottom.
Given that James' father Jim had originally opened the pub back in 1980, at the time the transition seemed like a cyclical one.
Jim, after all, was credited with turning the former boat passengers' waiting room into a successful wine bar with a lauded cheese and pate counter reportedly the talk of the city. So who better to bring it back to life than his son?
However, six years on from the announcement nothing more has happened with the site. And now we're not sure it ever will.
Read more: AI wrote this article – this is what it thinks the perfect day out in Manchester is
In its glory days, the pub was famed for its jukebox, its bistro-style terrace overlooking the river, cracking pints of Boddingtons and – for a short stint – the fine cooking of renowned Manchester chef Robert Owen Brown.
An early champion of nose-to-tail dining, a revised menu under Brown's stewardship celebrated heaps of game, off-cuts and offal, all in the style of traditional British pub grub. We're talking stuffed pigs trotters, madiera tripe on toast and pigeon crowns.
However, despite receiving rave reviews from critics, Brown's iteration of the Mark Addy was also short-lived.
Like the abandoned pub that takes his name, Mark Addy also ultimately fell victim to the power of the river.
Despite living and working by it for most of his life, and saving numerous people from disappearing into it, it was his heroics that finished him off.
Read more: Ancoats toilet block turned into luxury Santorini-inspired apartment
Over the years, he had become famous for his gallant rescues – receiving a letter from the Prime Minister, an award from the Queen and the equivalent of £30,000 in todays money as a thank you from the people of Salford – but ultimately died age 52 after saving over 50 people from the river.
It was whilst watching the Manchester Whit Walks that a cry rose up that a young boy had fallen in. Diving in after him, Mark did rescue the lad but fell ill afterwards because of the toxicity of the river. Things had changed somewhat since his youth.
A born Mancunian and an adopted son of Salford, after his death a lifesize oil painting of Addy was commissioned and can still be seen hanging in Salford Art Gallery today.
It would be fantastic to see the pub that takes his name brought back to life once more but, for now, at least, both cities are still waiting.
Featured image – Eamonn & James Clarke