What's On
The best things to do in Greater Manchester this week | 21 – 27 November 2022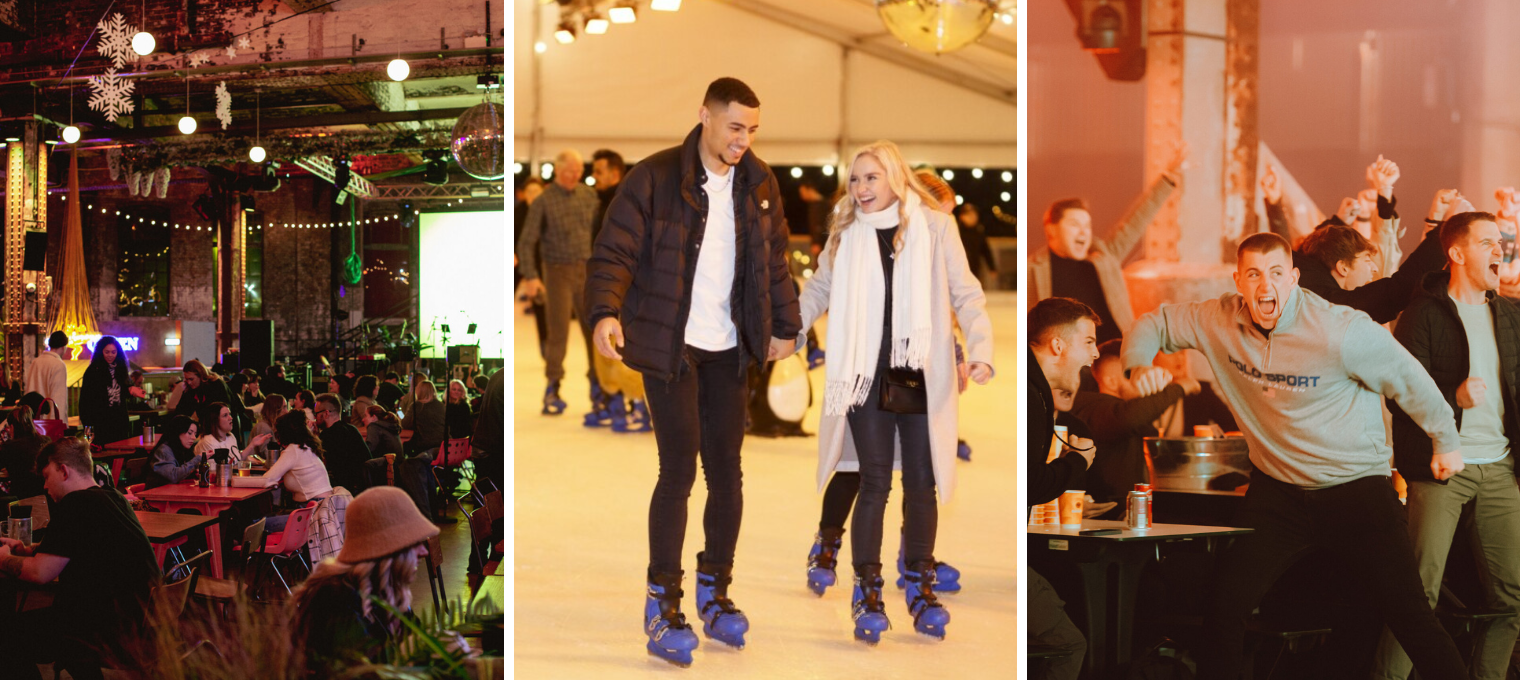 How are we already in our last full week of November?
It's safe to say the past few months – probably even the year – have absolutely flown by, and given that we're just over a week away from December, it's only natural to be looking ahead to Christmas, especially as Manchester Christmas Markets 2022 recently kicked-off earlier this month, and are now spreading festive cheer across the city.
The events calendar is, once again, absolutely jam-packed this week, so we've cherry-picked a few of the best bits for another edition of our 'what's on' guide.
As always, some of the events we're going to mention are completely free, while others will set you back a few pounds, and many will need to be booked in advance.
Here's our top picks.
___
FIFA World Cup 2022
Manchester City Centre
Monday 21 November – 18 December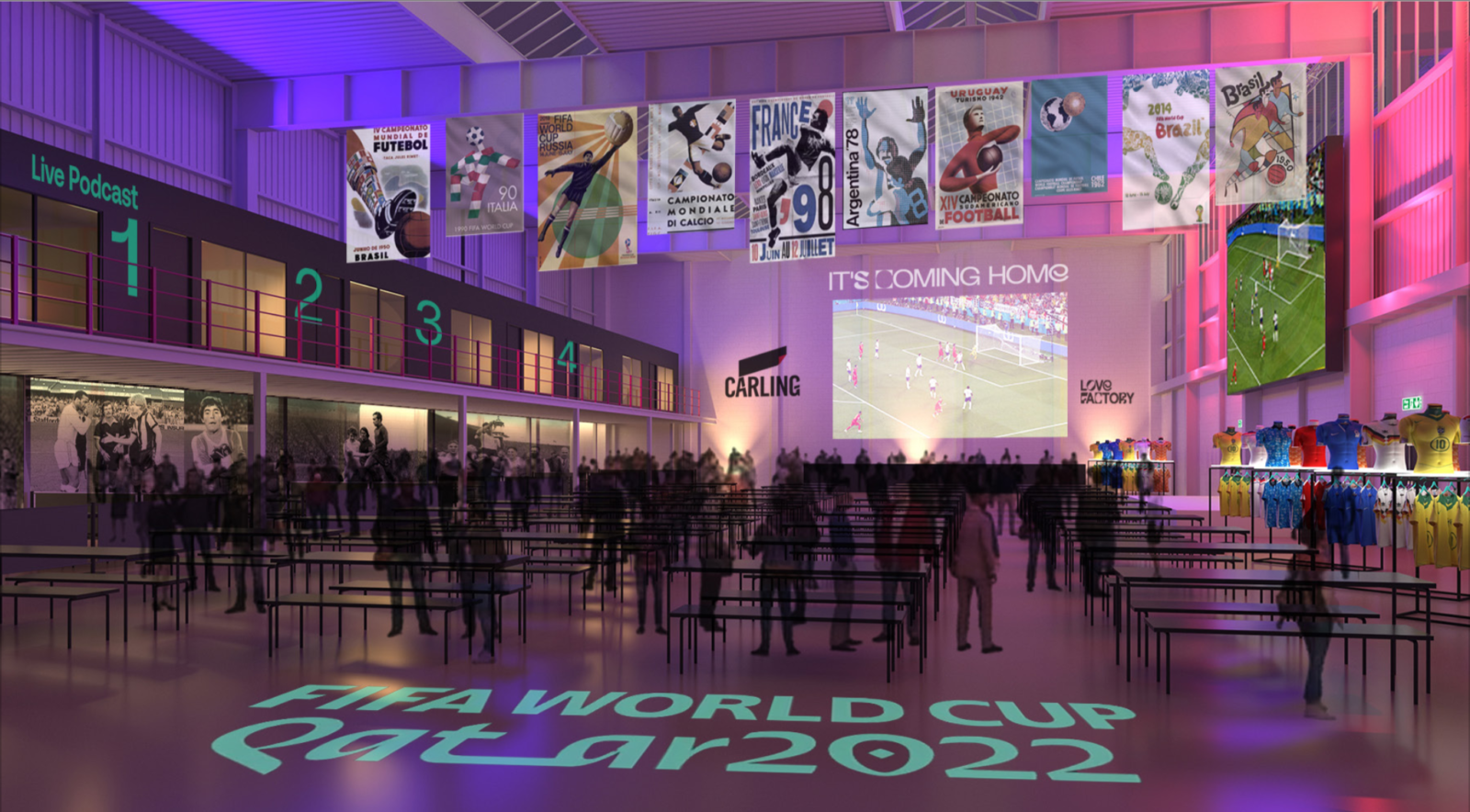 The FIFA World Cup 2022 has officially kicked-off.
With Gareth Southgate's Three Lions looking to bring home a trophy, Mancs are right to be wondering where to watch the World Cup in Manchester.
International tournaments are always a special occasion we eagerly await to come around and while we're sure you could walk into any old pub and enjoy yourself, there are some seriously good venues showing Qatar 2022 this winter – so, with that in mind, we thought we'd put together a list of the best places to watch in our city.
Read our round-up list here.
___
Winter Island
Escape to Freight Island
Monday 21 November – onwards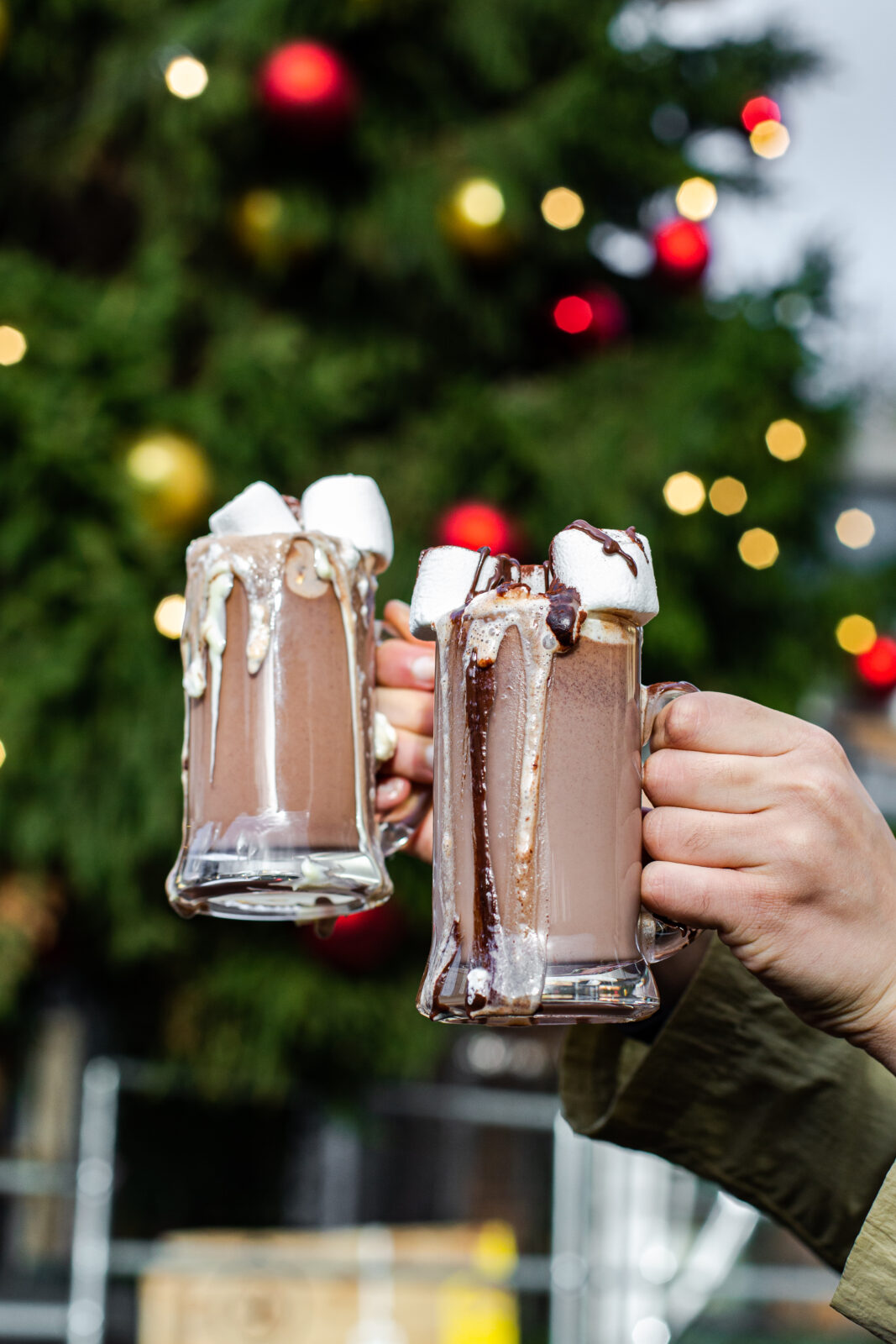 Escape to Freight Island has brought its highly-popular Winter Island back to Manchester, just in time to get you in the mood for the festive season.
Having landed at Depot Mayfield's premier event space and cargo park, this year's Winter Island is promising visitors everything from DJs, live entertainment, and Massaoke, to Christmas workshops, pop-up markets, and all the festive food you could hope for.
Food and drink to be scoffed from some of the best local and independent traders.
From Manchester favourites like Northern Soul grilled cheese and the award-winning Great North Pie Co. to Ancoats chocolatiers Cocoa Cabana, who will be letting you create your own boozy hot chocolate (the best kind), there's so much to tickle your festive fancies.
Find out more here.
___
Skate Manchester 2022
Cathedral Gardens
Monday 21 November – onwards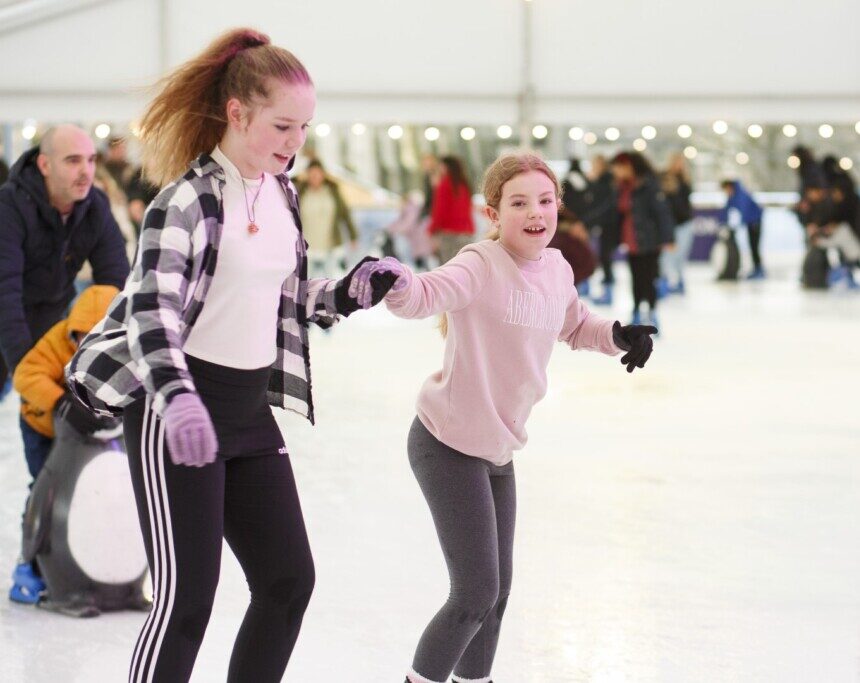 What's a festive season in the city without Skate Manchester?
Back once again for 2022 with twinkling lights, the smell of gingerbread, and Christmas songs playing on repeat, Skate Manchester's stunning outdoor ice rink is in the heart of the city at Cathedral Gardens until 2 January 2023.
With covered rink having a roof to allow everyone to enjoy the ice, whatever the weather, this year, there's also a brand-new ice path allowing you to skate around the beautiful Christmas tree centre.
Find out more here.
___
The Art of Banksy
MediaCityUK
Monday 21 November – onwards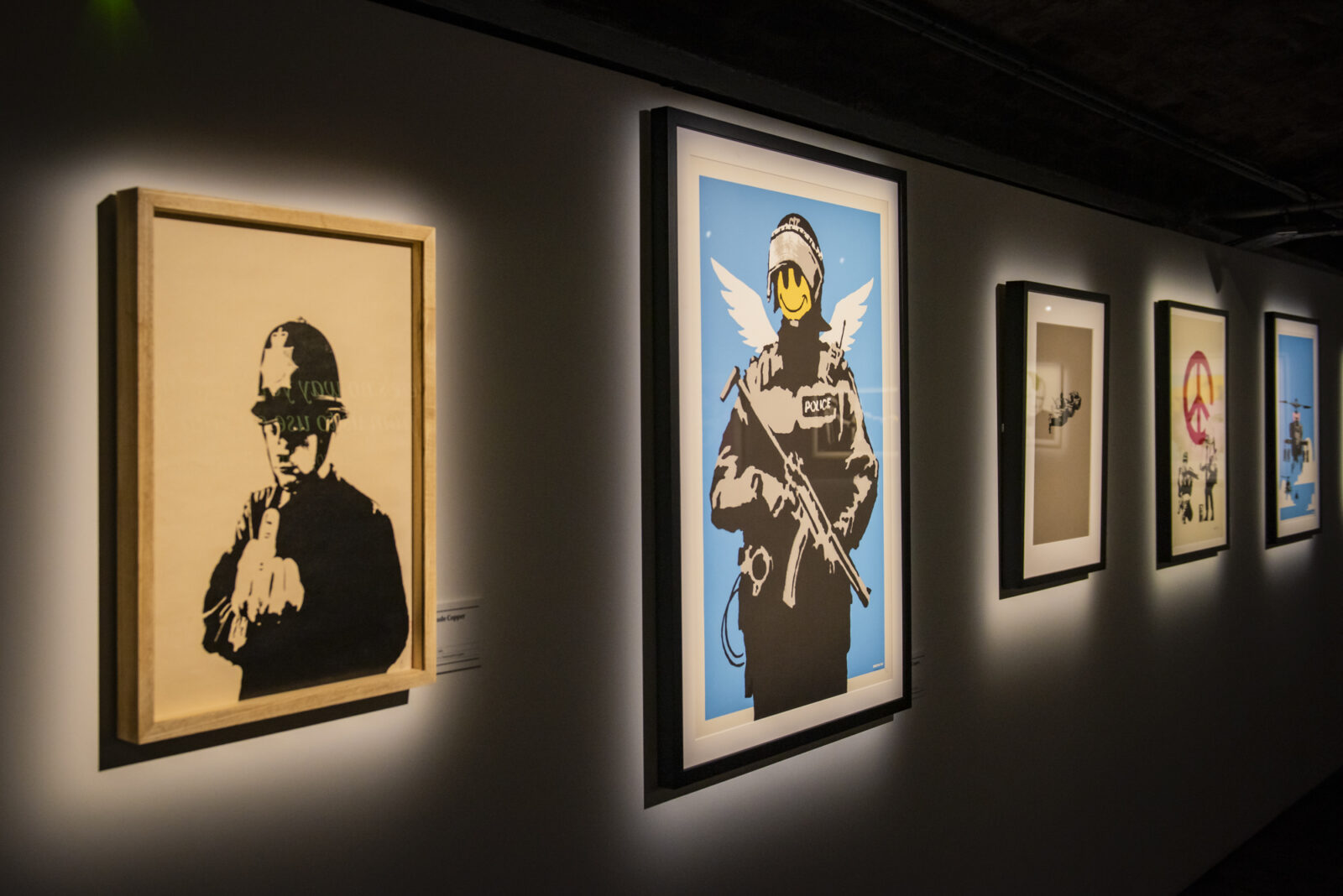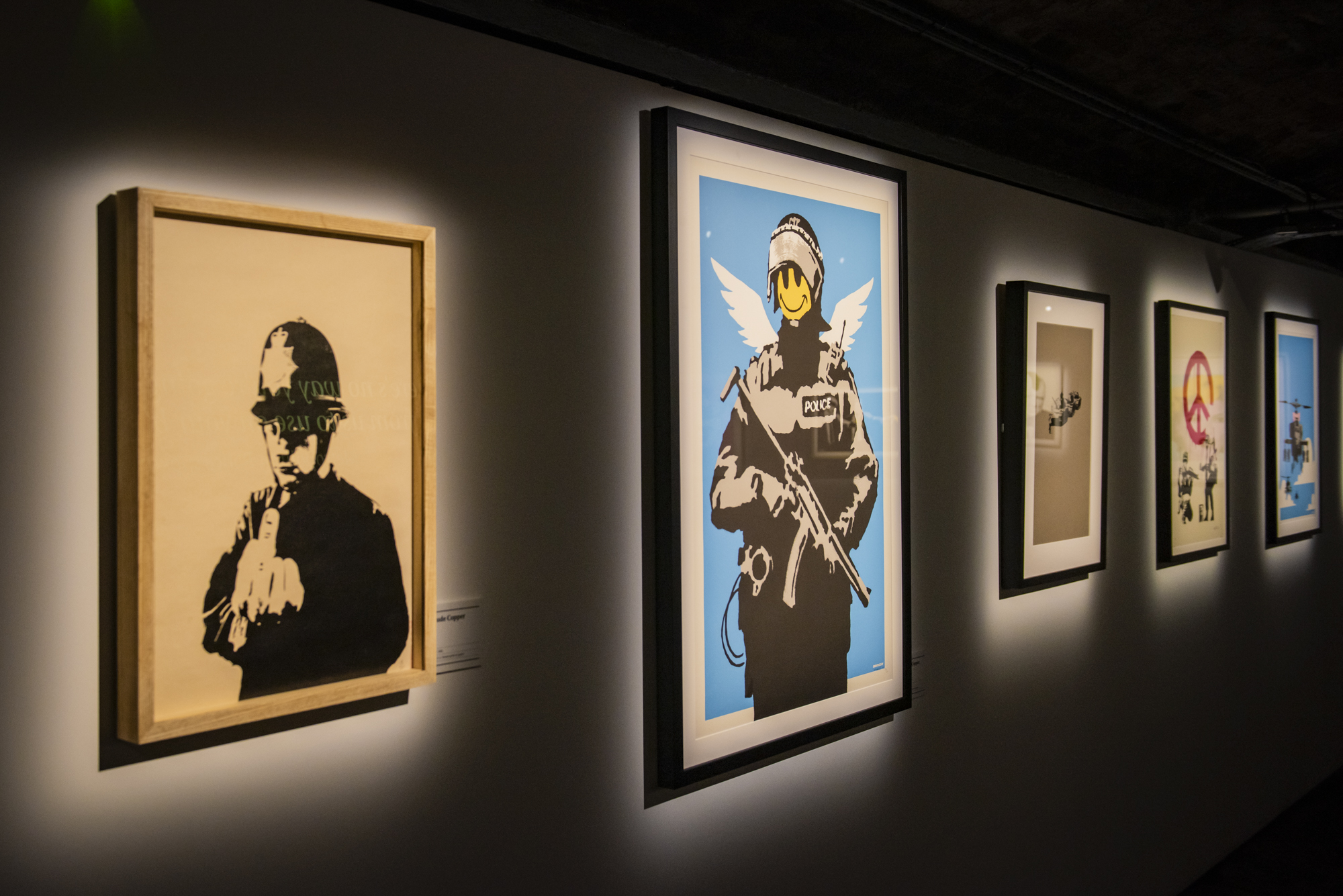 The Art of Banksy has arrived MediaCityUK.
The highly-anticipated and long-awaited exhibit is currently showcasing 145 iconic Banksy pieces all amassed from private collections across the globe to create the world's largest touring collection of Banksy artworks.
Visitors will have the chance to experience the infamous artist's most well-known works alongside those rarely seen by the public, all on loan from private collectors.
Find out more and grab tickets here.
___
Manchester Christmas Markets 2022
Manchester City Centre
Monday 14 November – Thursday 22 December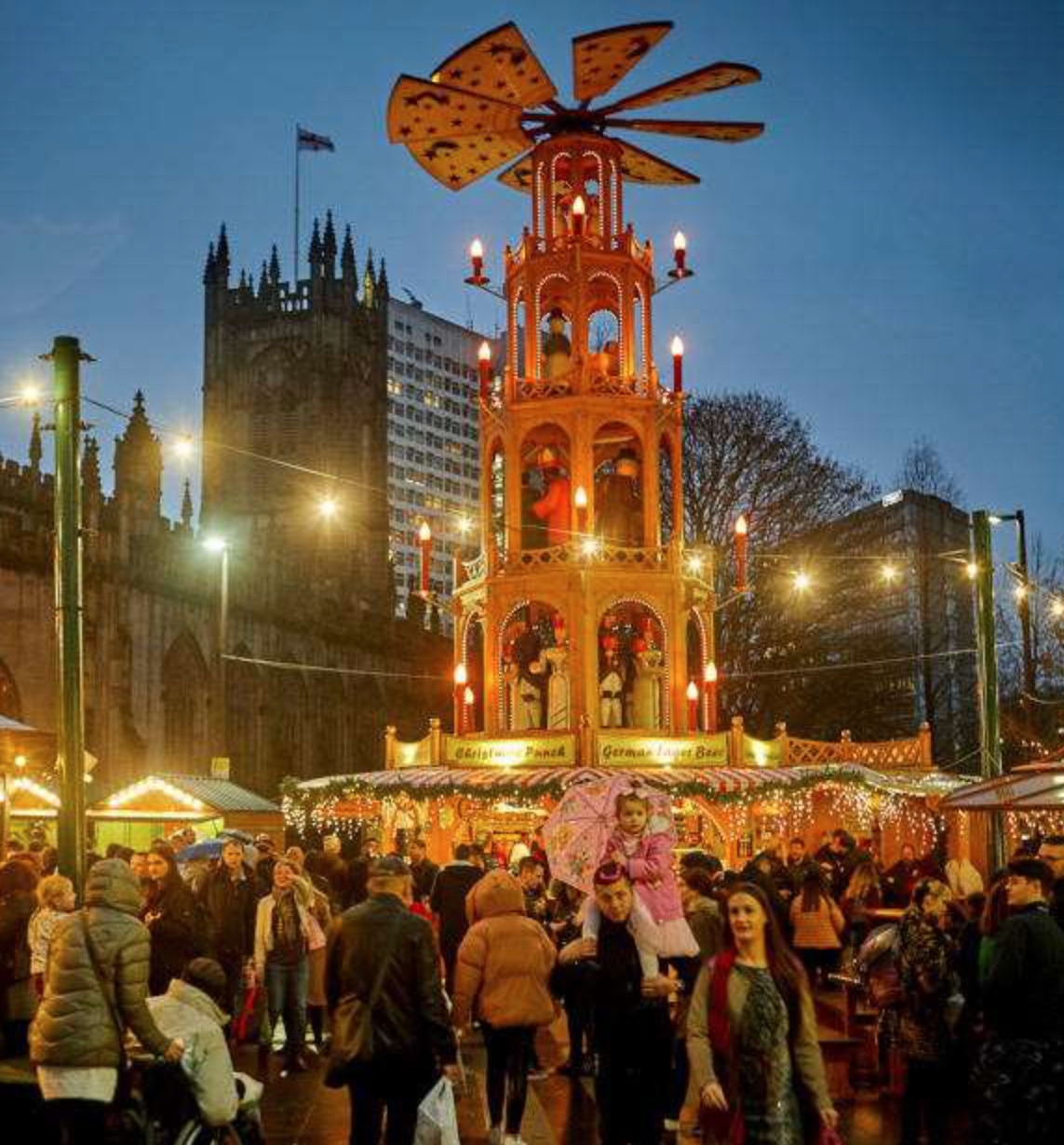 Manchester Christmas Markets are officially back for 2022.
The iconic annual event – which draws in visitors from all across the globe each year, and has been voted the best Christmas markets in the UK for 2022 – are here once again to spread some cheer right across the city centre.
Open every day until Thursday 22 December, the the main market hubs in will be in Exchange Square, St Ann's Square, King Street, and Market Street.
Other zones, however, are set to open after Christmas Day and run into the New Year.
You can find out everything you need to know here.
___
Miracle on Cross Street
Cross Street
Monday 21 November – onwards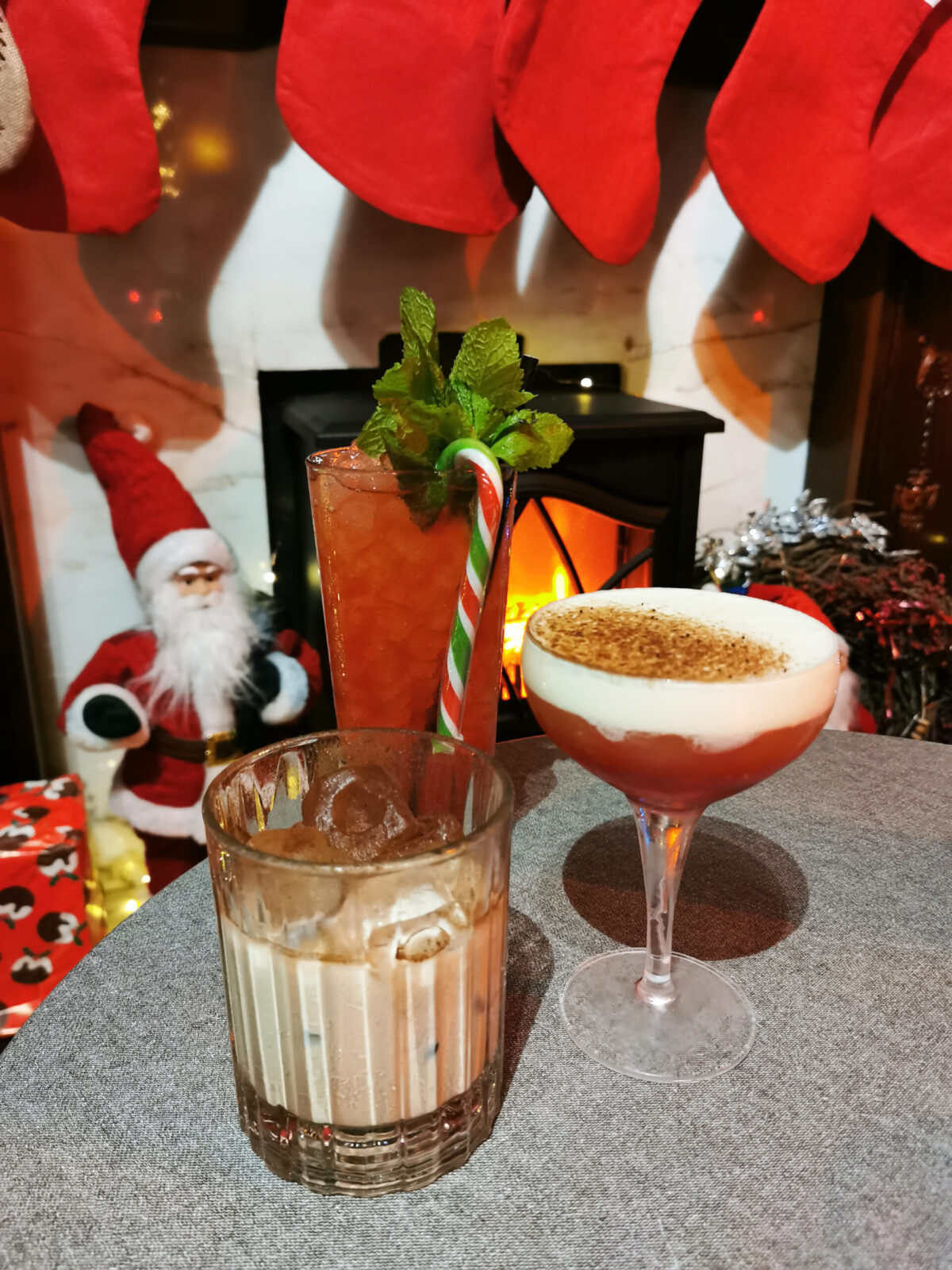 A new Christmas bar has opened in Manchester, and it's absolute festive overload.
While some venues lean towards alpine throws and a few tasteful candles at Christmas, Miracle on Cross Street has gone the other way entirely and thrown everything shiny and festive into one room, making it completely nostalgic and unflinchingly festive.
We're talking candy canes, tinsel, baubles, lights, trees, presents, stockings, and 'Santa Stop Here' signs – and even the walls are wrapped in shiny patterned wrapping paper.
There's a full menu of winter cocktails being served up too, like an apple pie martini and an espresso-ho-ho martini.
Find out more and book tickets here.
___
Backyard Cinema
Depot Mayfield
Monday 21 November – onwards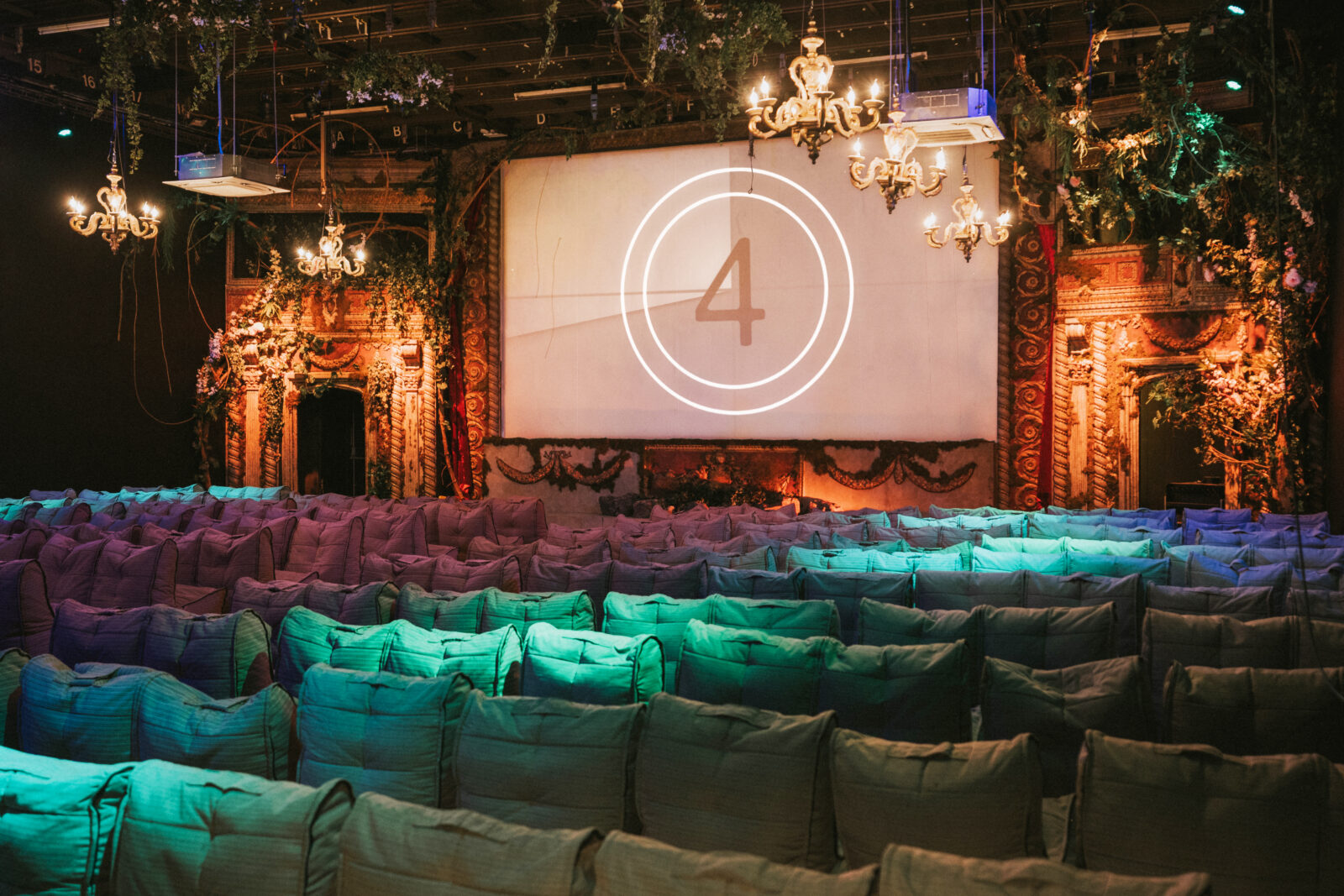 Did you see that Manchester's newest cinema has opened on the roof of Depot Mayfield?
Backyard Cinema brings its immersive movie going experience to the north for the ever first time, and features way more than a cosy purpose-built cinema room, as it comes complete with an Enchanted Forest, two bars, street food trucks, and a live music stage to boot.
The 330-capacity indoor cinema's film schedule for the autumn / winter season also has some absolute crackers in there too.
Find out more here.
___
Tinseltown 2022
Trafford Centre
Monday 21 November – onwards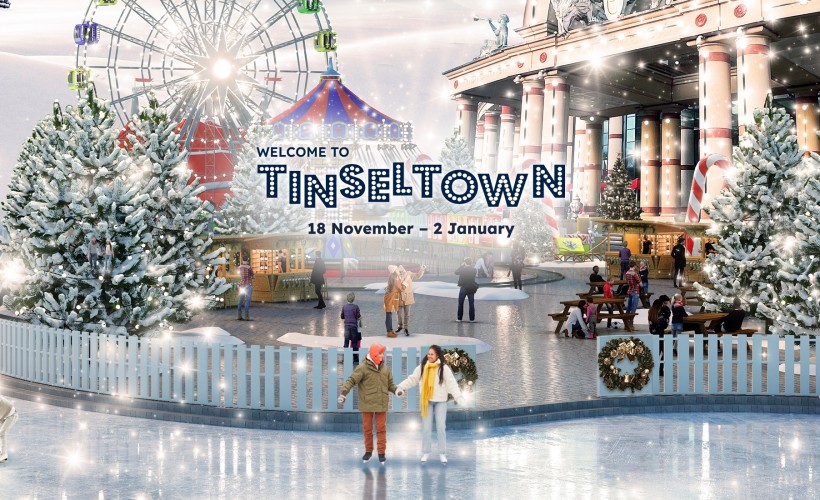 Tinseltown is now back at the Trafford Centre for Christmas.
The Stretford-based shopping centre has been transformed into "a magical haven full of festive fun", and is all set to be the perfect place to spend time "creating memories and celebrating the Christmas season".
This year's Tinseltown celebrations include a festive funfair full of exciting rides for all the family, and a huge covered winter ice rink for visitors to glide away on under a sky full of twinkling lights while festive music plays, all before sitting down to watch SNOWSTORM 2 – the "sensational" ice skating show with an international cast of skaters and performers on the 200 sq ft of shimmering real ice.
You can find out more about Tinseltown 2022 here.
___
Harry Potter: A Forbidden Forest Experience
Arley Hall & Gardens
Monday 21 November – onwards
The hugely popular woodland trail inspired by the forbidden forest from the Harry Potter and Fantastic Beasts franchise has officially returned.
After what was undoubtedly a massive success back in 2021, with people travelling from all across the UK to see what it was all about, organisers of the Harry Potter: A Forbidden Forest Experience have announced it's back to the Grade II-listed Arley Hall & Gardens in Cheshire.
Having arrived just in time for Halloween, Potter-heads can "walk into the depths of a dark forest", and "discover fantastic beasts and iconic Wizarding World moments illuminated like never before".
Find out more here.
___
Looking for some new restaurants and bars to try out in Manchester city centre this month?
As ever, a host of exciting new restaurants and bars have opened up November.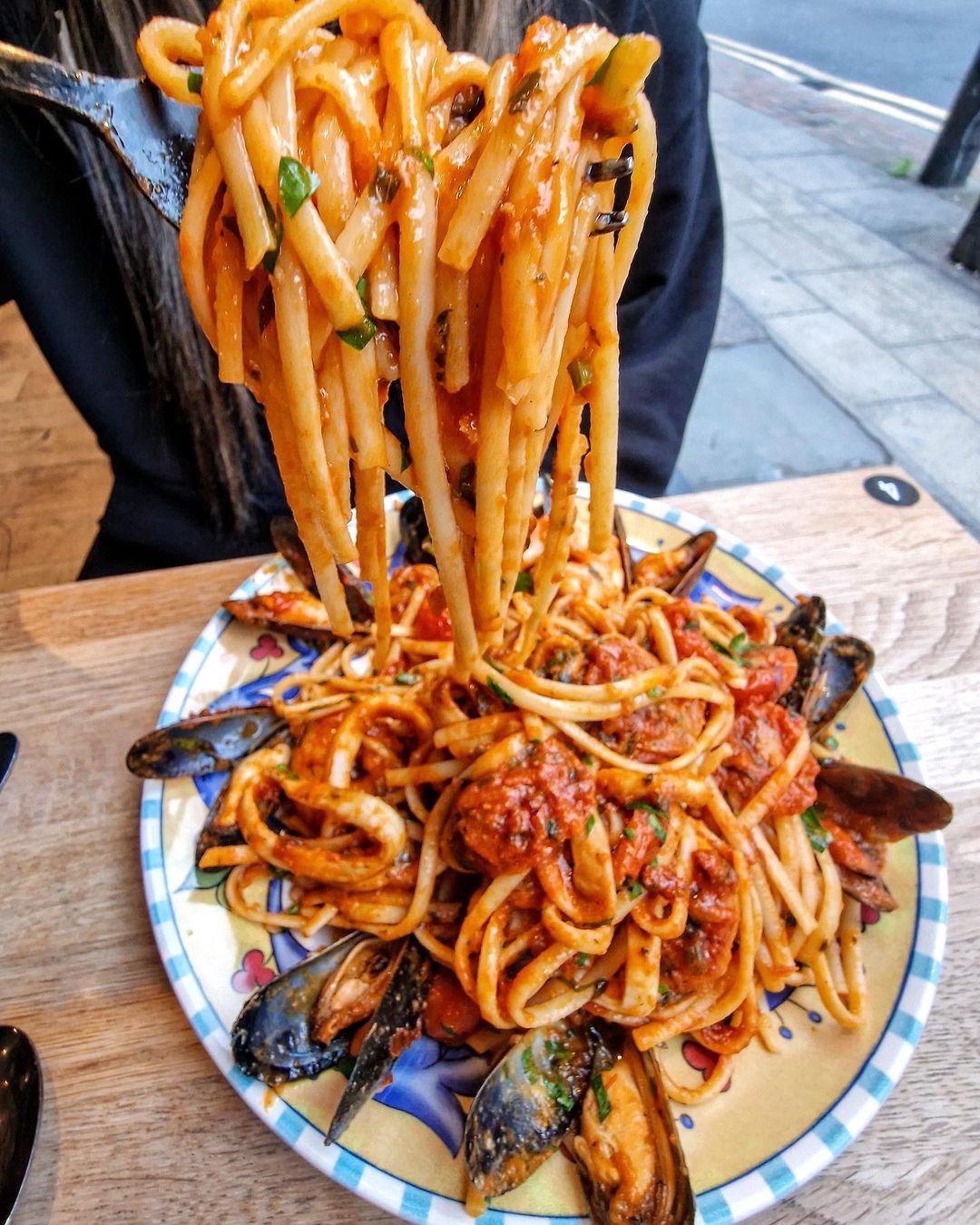 Not only do we have the return this month of Manchester's Christmas markets, which has brought with it a host of exciting and varied food and drink stalls, we also have a host of new wine bars, bakeries, pasta restaurants and food halls to shout about.
You can read our round-up to find out where to put on your list this month here.
___
Bar Hütte
Great Northern Square
Monday 21 November – onwards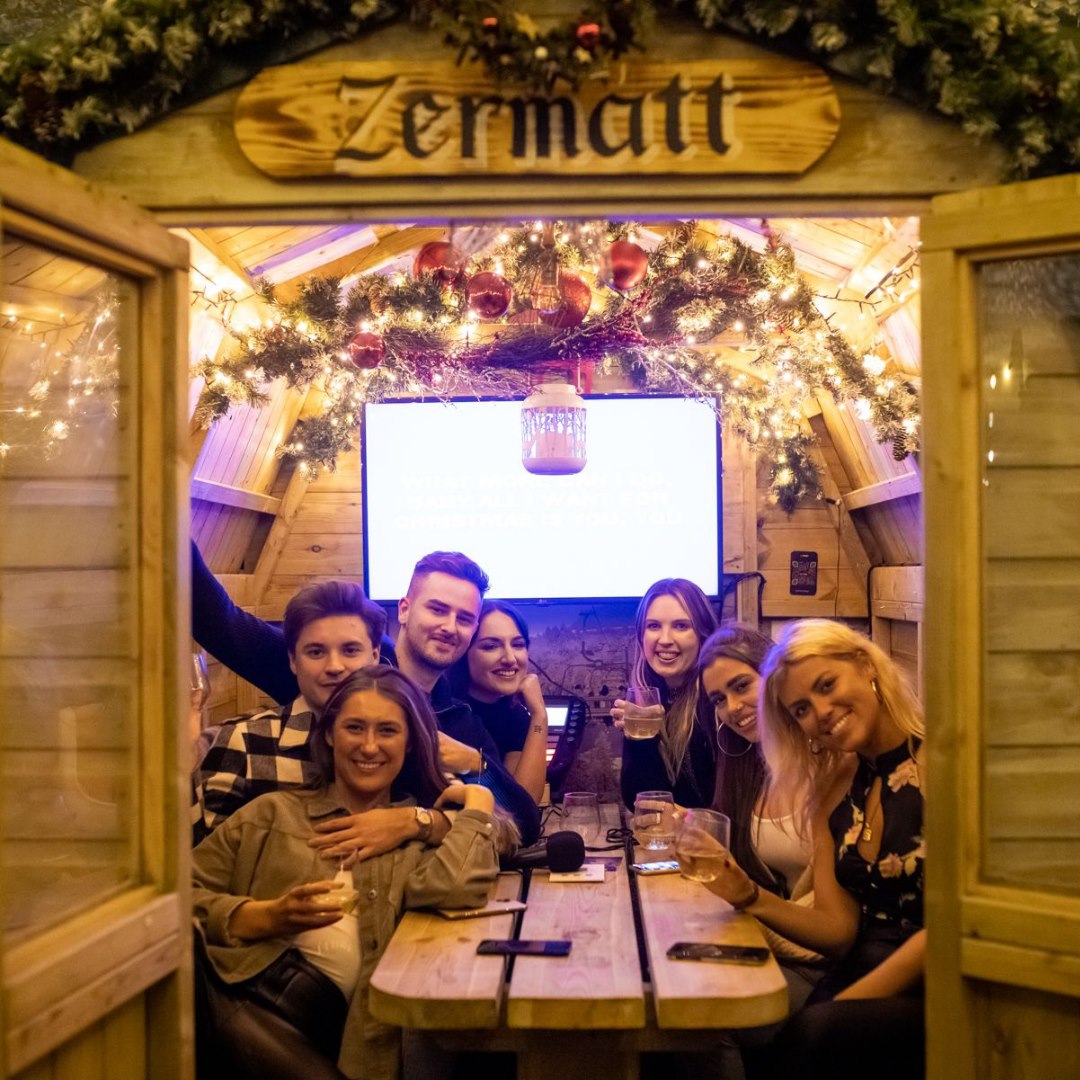 Popular après-ski village Bar Hütte is officially back in the city centre.
After what was an undeniably successful run in 2021 and the plenty of years prior, Bar Hütte is better than ever this year, with 15 cosy Alpine cabins dotted across the Great Northern square courtyard to bring a lively, festive, and vibrant atmosphere.
Inspired by some of the coolest après ski bars in Europe, there's everything from live music and free-flowing festive drinks, to the chance to try out the bar's legendary 'shot skis', as well sing-along to all of your favourite tunes inside a private wooden karaoke cabin that's festooned with twinkling tights.
Find out more here.
___
Lightopia 2022
Heaton Park
Thursday 24 November – onwards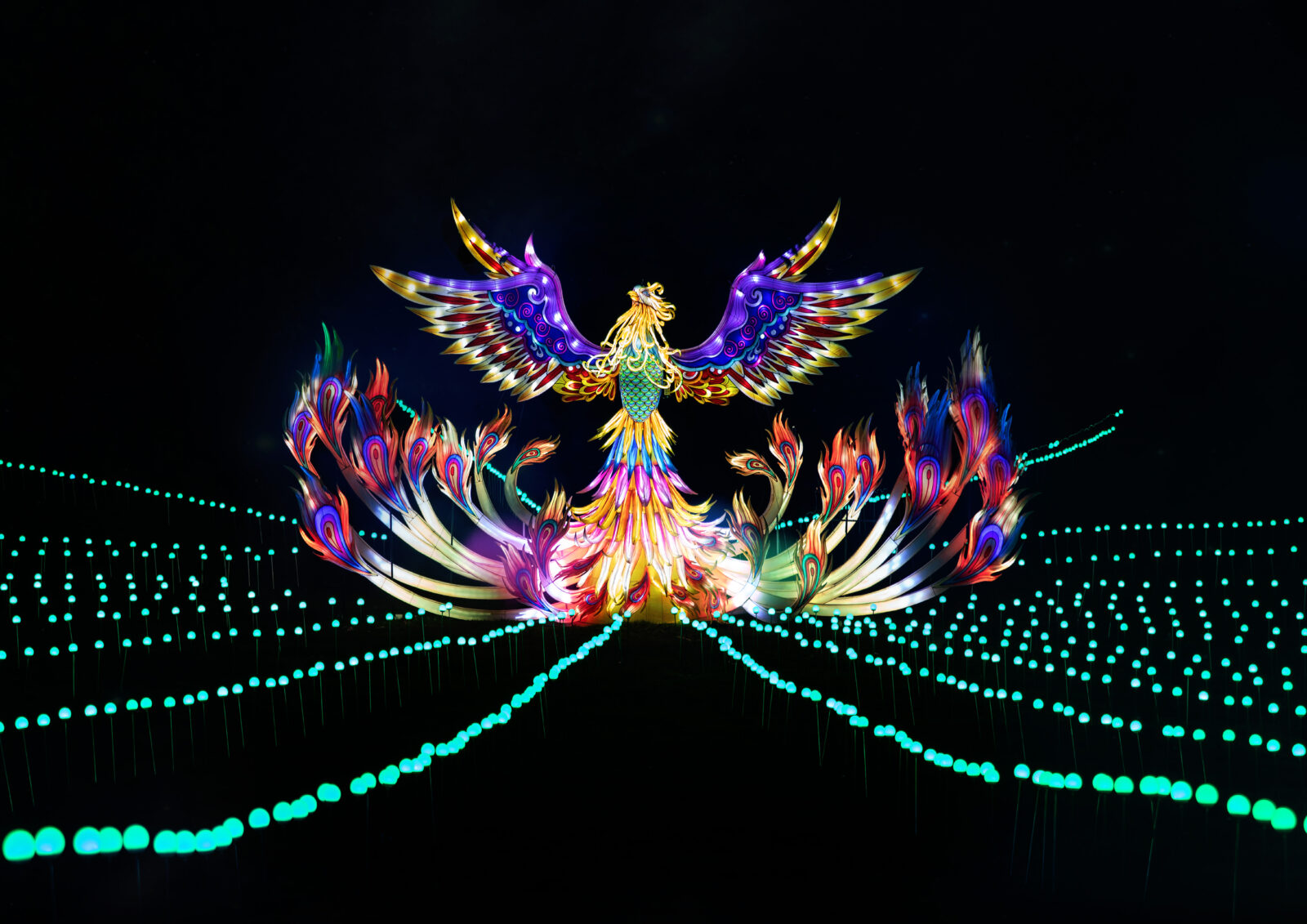 Lightopia is all set to make another return to Heaton Park with a new Christmas-themed immersive experience this week.
Getting ready to once again light up Manchester and captivate audiences for the fourth year in a row, award-winning illuminations event Lightopia is promising to bring the magic of Christmas back to the grounds of Heaton Park from this Thursday – with a brand-new immersive experience set to take over the park until January.
Through brand-new and unseen audiovisual displays, this year's festival is promising to be a "once-in-a-lifetime adventure" for the all the family to enjoy.
Find out more about Lightopia 2022 and grab tickets here.
___
Festive Wreath Making Workshop
Bar Hütte
Sunday 27 November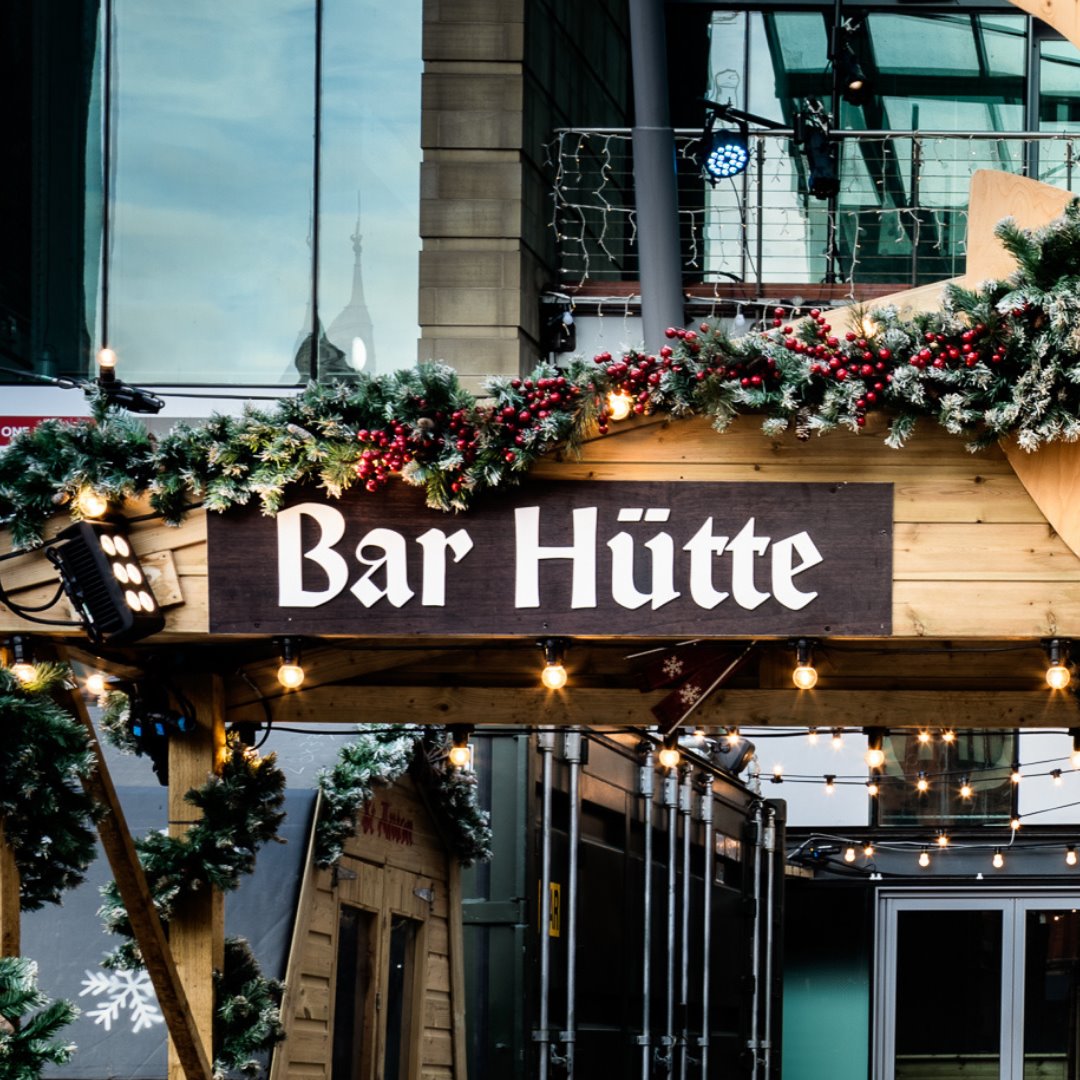 Bar Hütte is not about karaoke, live music, and free-flowing festive drinks, as the return of the popular après-ski village is also bringing its very own wreath-making workshops too.
This means that for just £45 each, you can take part in a friendly class with friends and create your very own handmade Christmas wreath. The class includes everything you need to create your masterpiece – including a glass of prosecco to start your evening for all who take part.
Classes will be taking place outside under the stretch tent, so you're advised to wrap up warm in the chilly Manchester weather.
Find out more and book tickets here.
___
Featured Image – Winter Island | Skate Manchester | Road To Victory