What's On
The best things to do in Greater Manchester this week | 25 April – 1 May 2022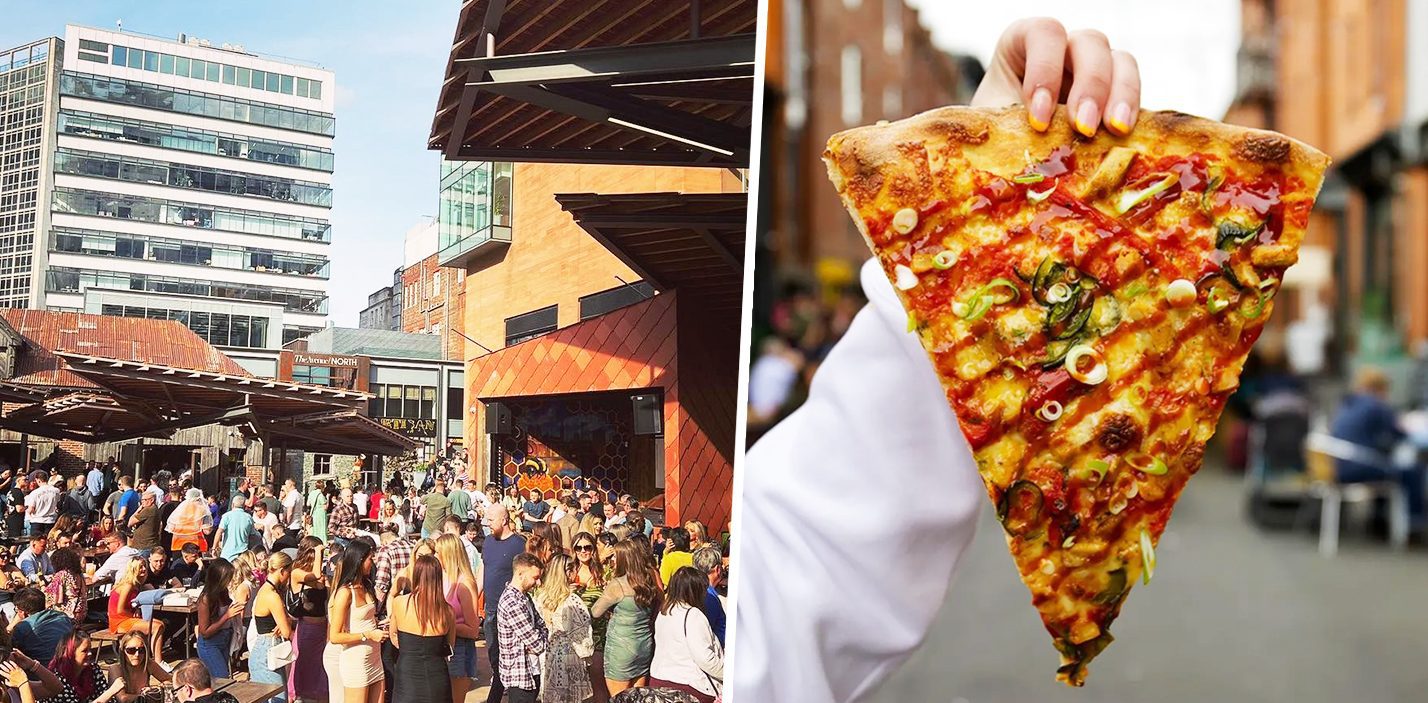 Yet another month in Manchester is done and dusted, and it's now time to welcome May.
Despite April being a busy month, there's still plenty to be getting up to across the region this week, so we've cherry-picked a few of the best things happening for our 'what's on' guide for the city of Manchester and beyond.
As always, some of the events we're going to mention here are completely free, which is great for those looking to keep things on the cheaper side, while others will set you back a few pounds, and many will need to be booked in advance.
Here's our top picks.
___
The Stockport Collection by Heidi Alexander
Where The Light Gets In
Monday 25 April – Sunday 1 May
Long-lost images of life in 1970s Stockport are going display at local restaurant, Where The Light Gets In, this weekend after they were shared on social media.
Unearthed by a Swiss-born photographer Heidi Alexander during the COVID-19 pandemic, the images had been gathering dust for decades, and had endured several house moves and even storage in Scotland, but now, a selection of the shots will be free for all to see to at the restaurant.
You can find out more about the collection here.
___
Roxy Curling Lanes
Roxy Ball Room
Monday 25 April – onwards
In what is a first for Manchester city centre, popular Deansgate venue Roxy Ball Room has added ice-free curling lanes to its adults-only playground this month, and it means that revellers can take on games of pool, crazy golf, ping pong, beer pong, shuffleboard, and curling, all in one evening.
The venue has remodelled its top floor to make room for two full-size, ice-free curling lanes.
Players are given four curling stones per team, which they have to carefully slide down the length of the ice-like surface, aiming for a huge target at the other end.
You can find out more here.
___
500 Free Pizza Slices at Nell's
KAMPUS
Tuesday 26 April
One of Manchester's best pizza joints is giving away 500 free slices this week to celebrate the opening of its new Slice Shop.
Nell's New York Pizza & Bar at KAMPUS will open up a new area next week dedicated to its famous – and massive – pizza slices, and people will be able to grab wedges of these 22-inch pizzas for as little as £2.25 a slice, including its popular Do You 'Roni Honey pizza topped with 'nduja, pepperoni and chilli honey.
But the New York-style pizza will be flying out free of charge this for the first 500 people to rock up at KAMPUS from 12pm annd 3pm on Tuesday 26 April.
You can find out more here.
___
Heroes of Manchester
Band on the Wall
Wednesday 27 April
We all know that Manchester has a rich history of musical heritage, and Band on the Wall's 'Heroes of Manchester' is a brand-new project that dives into the unknown and lesser-known musical heroes of our city.
This show gives a flavour of Manchester's independent underground, featuring a line-up of genre-spanning artists, such as Ellen Beth Abdi, Berry Blacc, Kemani Anderson, and Konny Kon, who are all breaking new ground.
The artists will be performing work originally written by the Unsung Heroes of Manchester – a selection of hugely influential but lesser-known names from the city's musical history.
You can find out more here.
___
Acoustic Sessions
Joshua Brooks
Thursday 28 April
City centre bar, restaurant, nightlife destination, and live music venue Joshua Brooks is hosting another one of its popular Acoustic Sessions this Thursday, with some great local musicians lined up to play in the bar area from 8pm.
Not only that, but cocktails will also be available for just £5 all day, and half-price wine.
You can find out more here.
___
The Village Screen
Peak Cavern
Thursday 28 April – Sunday 1 May
One of the Peak District's most impressive landmarks is being turned into a pop-up cinema by The Village Screen this spring, and the first films in the series are being screened this week.
The dramatic Peak Cavern will be kitted out with a full cinema set-up, plus cosy blankets and hot water bottles, for an unmissable film experience. Visitors will be greeted by live music, street food stalls, and pop-up bars before heading through to the cinema area, surrounded on all sides by stunning natural limestone walls.
Films on this week's schedule include The Lost Boys, The Goonies, The Descent, and Back to the Future.
You can find out more here.
___
Cloudwater X Levanter – California Bank Holiday
KAMPUS
Thursday 28 April – Sunday 1 May
Manchester's neighbourhood KAMPUS will play host a solid ten weeks of back-to-back block parties from its canalside garden, with each weekend seeing guest DJs take to the decks to spin tunes from different corners of the world – and this weekend's event is brining the Californian sun and lifestyle to our city.
Free-flowing beer will come courtesy of Manchester brewery Cloudwater, and food will be provided by Ramsbottom favourites Levanter serving up tapas, giant paella, and charcuterie boards aplenty.
This weekend, you can expect a beach soundtrack, surf rock and hip hop, with plenty of guest beers flown in.
You can find out more here.
___
Beauty Unfiltered
The Trafford Centre
Friday 29 April – Sunday 1 May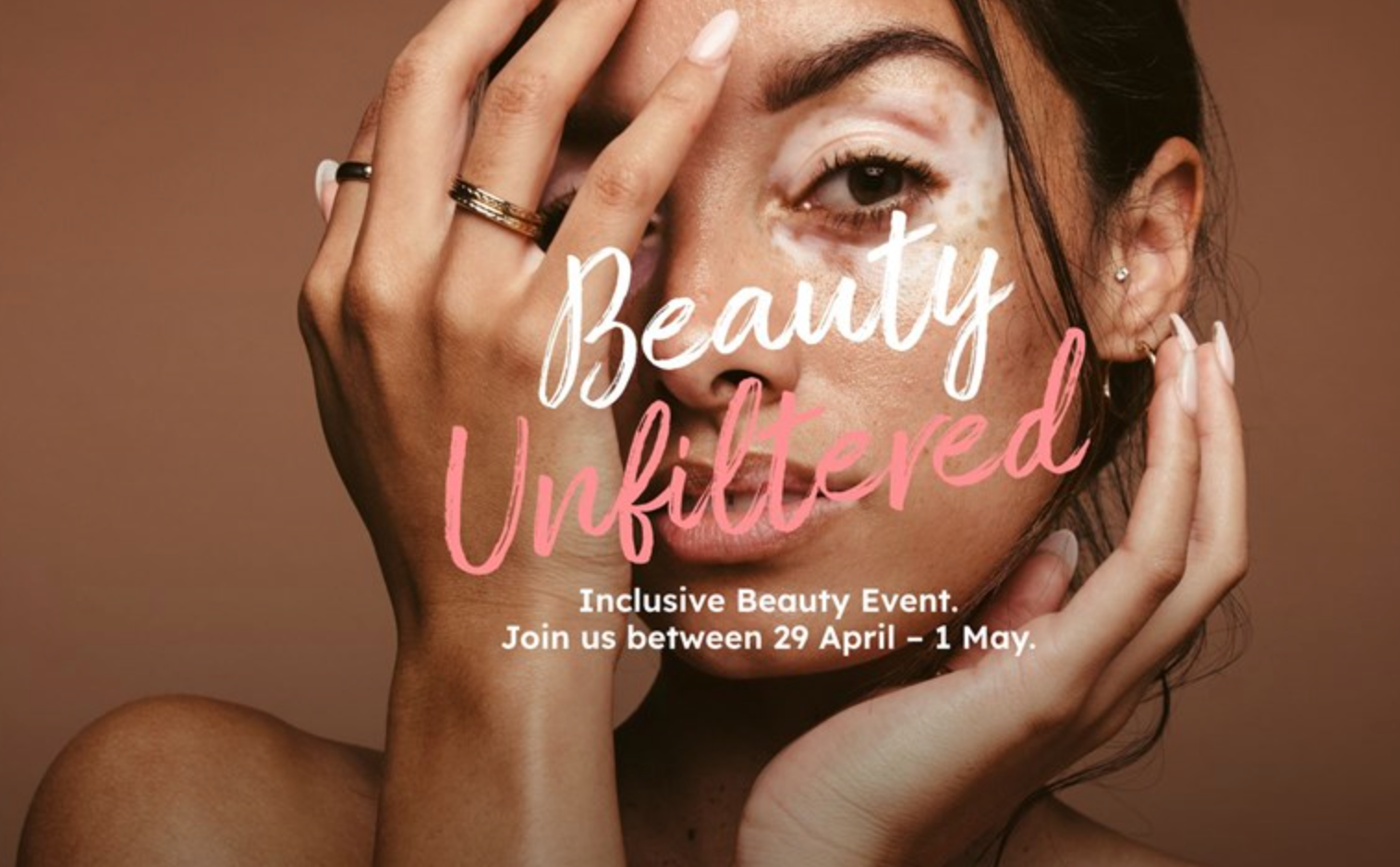 The Trafford Centre is hosting a Beauty Unfiltered takeover event this week, and it's the first of its kind for the centre and the first internal event of this scale since 2019.
The Beauty Unfiltered event will house international beauty and wellness brands to shop, explore, and experience, with a new temporary beauty studio located in Orient Way, supported by beauty giants Selfridges and John Lewis, and other brands confirmed to appear with pop-ups being Charlotte Tilbury, Boots, and Therapie.
The aim of the exclusive event is to encourage and inspire visitors to feel confident and comfortable in their own unique and beautiful skin.
You can find out more here.
___
Malice in Wonderland
East Lancashire Railway
Saturday 30 April
East Lancashire Railway (ELR) is hosting one of its Murder Mystery Nights this month, and it's taking a topsy-turvy twist on a classic fairytale.
If you're a big fan of Agatha Christie or Sherlock Holmes, or you just enjoy a brilliant night of entertainment and fine dining, then the heritage railway's popular Murder Mystery Nights are back for the first time in 2022 since the pandemic put them on hold, and you're invited to bring your best detective people skills and hop aboard a stunning steam train travelling through the picturesque Greater Manchester countryside.
This Saturday is the turn of 'Malice in Wonderland', which is of course inspired by the classic Lewis Carroll 1865 children's novel, Alice's Adventures in Wonderland.
You can find more information and book tickets here.
___
Sounds From The Other City
Salford
Sunday 1 May
Salford's beloved Sounds From the Other City festival (SFTOC) is returning to Chapel street's pubs, churches and community corners in 2022.
The festival is bringing new music, performance, and art to Salford from this Sunday.
Taking place this year on Sunday 1 May, 2022 at a host of small Salford venues, the underground music festival has built a reputation for bringing huge artists to the city whilst they are still at early points in their careers.
A firm favourite with local music lovers since it launched in 2005, this year's line-up will continue to champion local promoters and small independent venues.
Spreading across a host of exciting indie venues, the 2022 event will continue to celebrate intimate gigs in small spaces – taking over the likes of Bexley Square, Seven Bro7hers Beerhouse, fivefourstudios, Hot Bed Press, Old Pint Pot, YES, Partisan, Porta, Regent Trading Estate, Saint Philip's Church and The New Oxford.
Find out more here.
___
ManiFest
The Oast House
Sunday 1 May
One of the most popular city centre venues is back with another edition of its new music festival this May bank holiday weekend.
The Oast House, has launched a brand-new music festival, and it kicked-off for the first time over the extended Easter bank holiday weekend, with a full day of tunes provided by local musicians throughout the one-day event – and now, it's back once again for the upcoming May bank holiday on Sunday 1 May.
The festival, which is named ManiFest, takes over The Oast House's large outdoor terrace area, with a dedicated stage set up.
You can find out more here.
___
Featured Image – The Oast House | Nell's Pizza