Trending
The maddest Manc news stories of 2022 – from dead squirrel stationery holders to Jack Grealish being Jack Grealish
We love this city.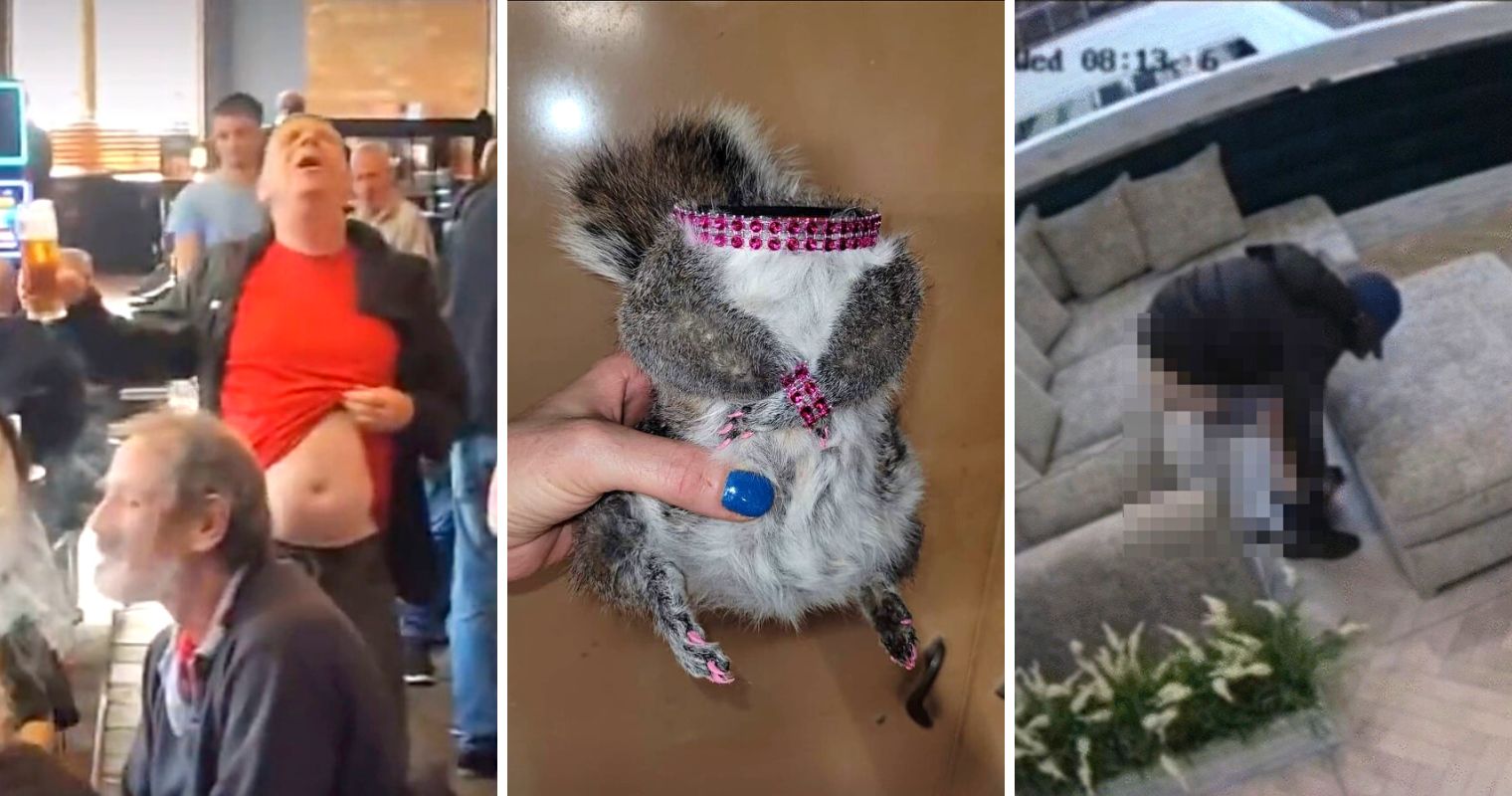 2022 was a pretty wild ride wasn't it – three PMs, two insane celebrity court cases, one Platinum Jubilee (and then, sadly, a state funeral), financial turmoil, ANOTHER LadBaby Christmas number one, and Sir Ian McKellen hatching out of a giant golden egg.
That's just the national news stories too… Back here on home turf things were also getting pretty weird, and it's those odd local gems that really kept us going throughout the year.
So we've looked back, dug deep, and pulled together the maddest Manc news stories from 2022 to give us a laugh as we head into 2023. Enjoy.
Storm Franklin causes chaos
Storm Franklin was an absolute monster, and it hit the north west just days after both Storm Eunice and Storm Dudley had wreaked havoc across the region.
More than 400 homes in South Manchester had to be evacuated due to the flooding risk and the public transport network well and truly gave up on doing its job.
But the most Manc reaction to the weather chaos came from Failsworth, and a certain Pete Brotherton, who chose to look on the sunny side of his completely flooded back garden.
In a video shared on his social pages, Pete popped on his swimming trunks, a pair of inflatable armbands and goggles, and hopped into the icy water (essentially a big puddle) to swim laps.
Mystery pooper in sofa showroom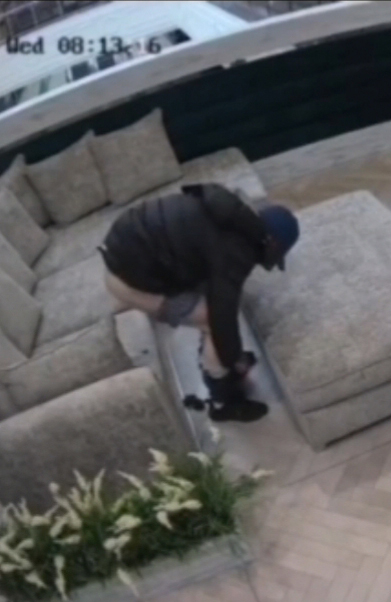 One local man was so excited about the great deals on offer in a sofa showroom in Manchester, he literally couldn't contain his excitement – or his bowels.
In a shocking video posted on LinkedIn (of all places) and TikTok in May, a man was caught on CCTV walking into the Arndale, dropping his trousers, and doing a poo on the floor.
Absolutely horrifying.
You can read more about it here… if you really want to.
The bees were back being a bit TOO busy
We all know that the worker bee is the symbol of Manchester, and we all have a bit of a soft spot for the little creatures here.
But they pushed their luck again this summer, when they once again chose to swarm all over the place – and this time, it was a pedestrian crossing they made their home for several days.
Pedestrians were unable to push the button to cross the road when thousands and thousands of bees chose to park up on the traffic light on Cross Street.
Boombox Barry gets new wheels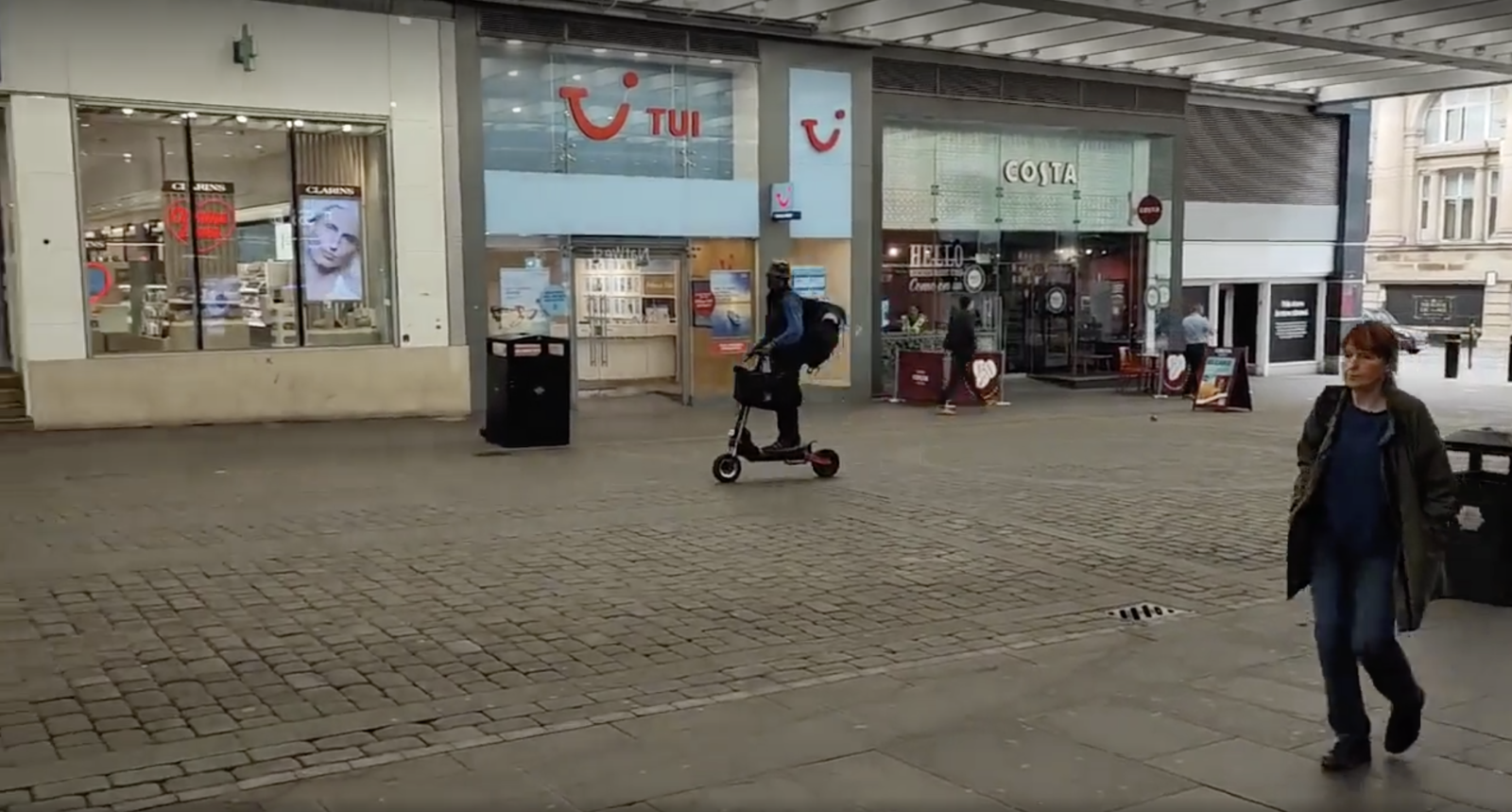 We're all used to the sight of Boombox Barry, a legendary local figure, whizzing through the streets of Manchester on his push-bike, speaker dangling from the handlebars.
But it was a bit of a surprise to all of us when his mode of transport got a sudden upgrade, with Barry zooming around on a much faster and fancier set of wheels.
He switched it up for an e-scooter, and Mancs lost their damn minds.
The greatest pub session on Earth
It's a Tuesday afternoon. The streets are quiet as everyone sits at their desks cracking on with work. Except, there are the tinny strains of The Four Tops, a glimpse of a man walking around flashing his belly beneath his t-shirt, the sight of a pensioner in a 1920s-style flapper dress boogying.
Because Tuesday afternoons in The Chestergate pub are not like Tuesday afternoons anywhere else on this planet.
This completely chaotic video captured the most quintessentially British drunkenness, went viral, and won the hearts of the nation.
A surprise busking session
Manchester has tonnes of supremely talented buskers – something our 60 Seconds With series highlights – but a visitor recently gave our local talent a run for its money.
Commuters and Christmas shoppers were absolutely stunned by the vocal performance taking place at St Peter's Square in December, quickly realising that the impressive set of pipes belonged to Eurovision star Sam Ryder.
The star popped in to town to sing his heart out in front of an enraptured crowd. What a lovely dude.
The least accurate billboard of all time
Aww, sweet, well-meaning Magnum… but they really missed the mark with their absolutely enormous billboard in Piccadilly Gardens.
The ice cream brand chose to go with the slogan 'The only thing that can make lying on Piccadilly Gardens even better' – directly above the absolute mud bath that the area was at the time.
Mancs definitely saw the funny side, and the irony, and completely trolled Magnum with comments like: "Who better to share a magnum with than Dave the rabid pigeon."
Jack Grealish having a *lovely* day out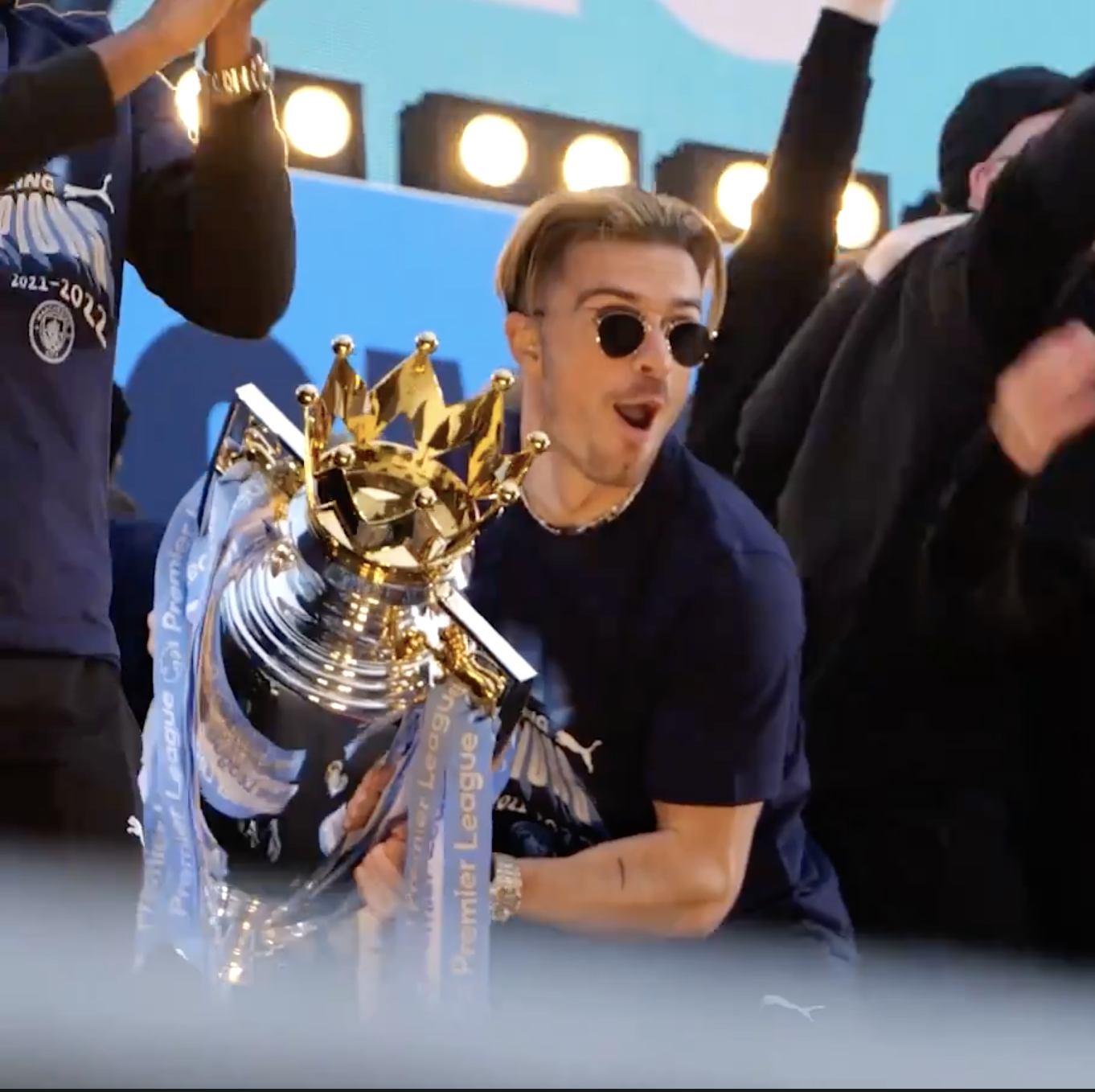 World Cup hero, Man City heartthrob, owner of the most famous calves in the Premier League – Jack Grealish is a lot of things, but he's also our favourite person to ever take part in a very public victory parade.
At his club's bus parade through town, Jack was caught well and truly letting his hair down.
The wobbly footballer was videoed saying: "I wanna see everyone at Albert's Schloss tonight, and I'll buy everyone a Jagerbomb," as well as hitting Phil Foden with an inflatable banana, posing for photos cuddling the mascot Moonbeam, and wearing a woman's handbag. Pure joy.
Mugshot madness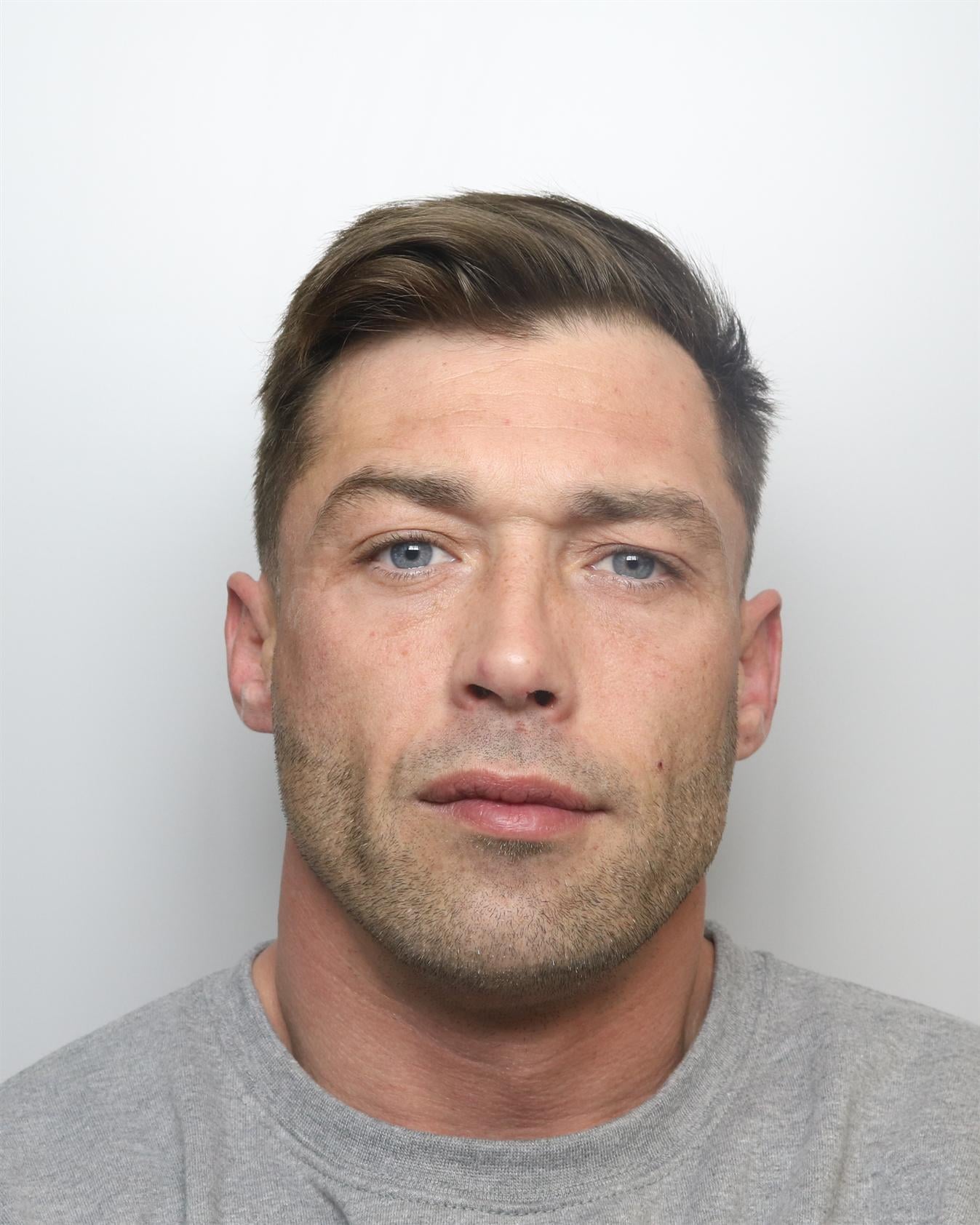 What on earth have our local police forces been putting in the water lately?
Twice this year we've seen mugshots of wanted men go viral because people were flooding the comments with remarks about their appearance.
First was Jonathan Cahill ('a fit felon'), then came Robert Rimmer ('He's very good looking, what's he done?').
Our favourite comment of the lot was this one: "What's his crime breaking hearts or houses?"
The arrival of Karen's Diner and THAT very cross pensioner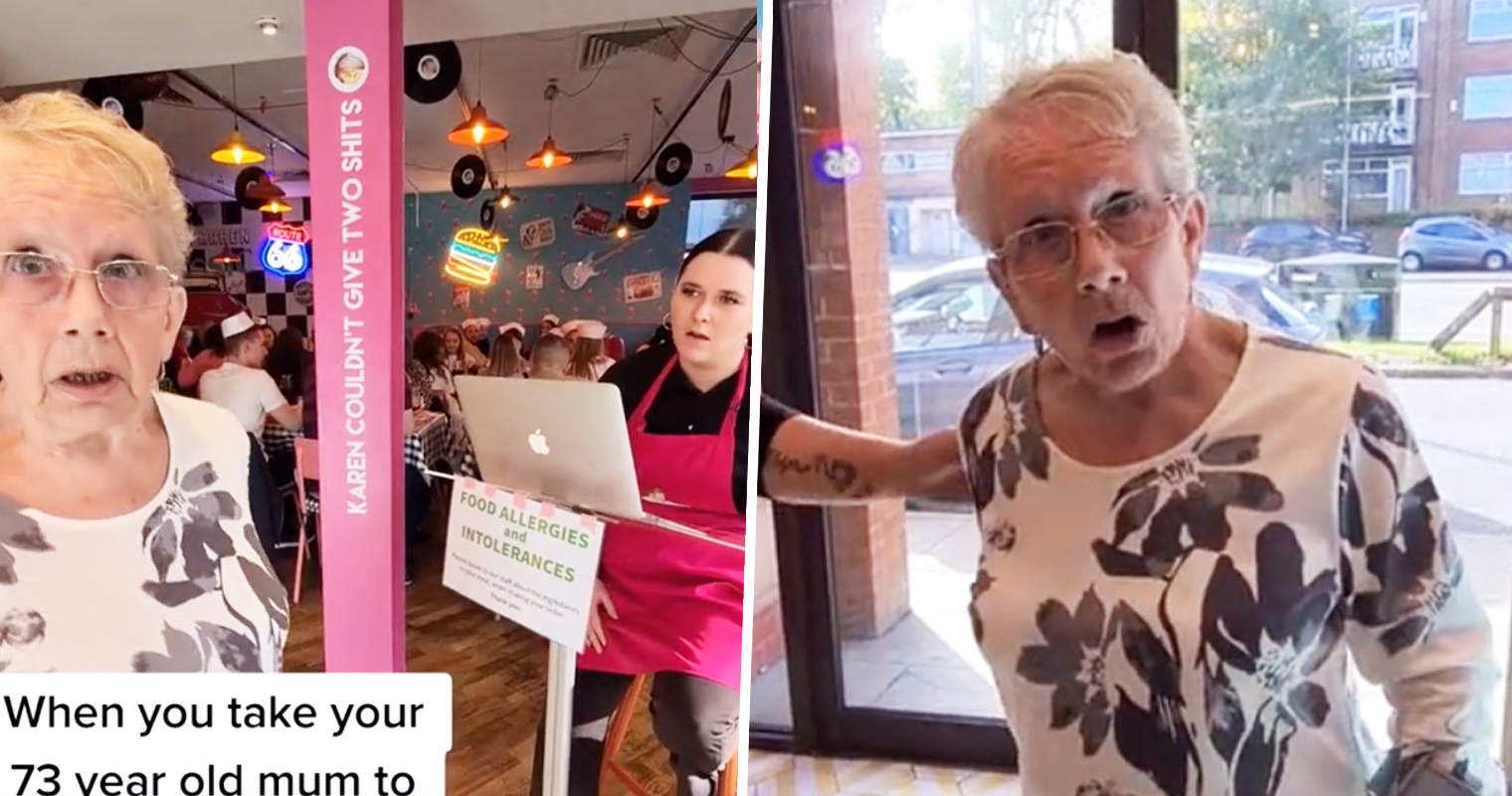 News of Karen's Diner reaching our shores drummed up a mixed reaction last year – half of us thinking that getting deliberately taunted by staff was an insane prospect, the other half thinking it was quite a hilarious concept.
Tell you who didn't see the funny side though, and that's the unsuspecting, 73-year-old grandmother who was dragged along by her family with absolutely no explanation of the Karen's Diner concept.
It gave us all some hilarious content, though, as Barbara turned the tables back on the deliberately rude wait staff and gave them a stern telling-off.
You won't find these in Paperchase…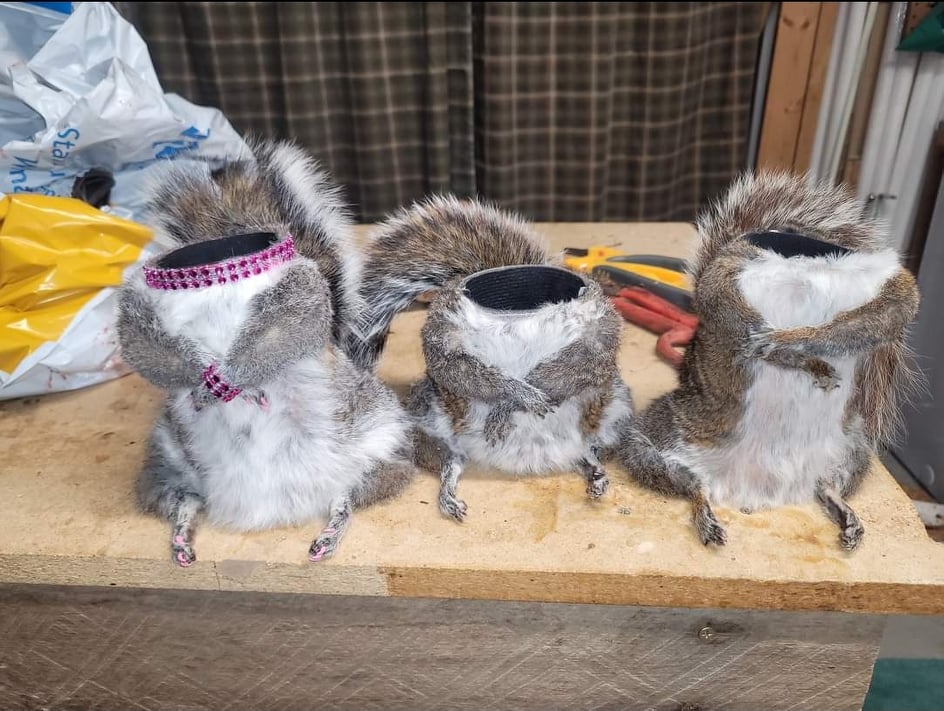 Millions of people were stunned when this – apparently legit – business started advertising its very unusual product on Facebook.
A couple of amateur Manchester taxidermists created stationery holders using dead squirrels they found in Heaton Park… the headless mammals apparently make 'perfect holder's for pens, cutlery etc.'
Shocking and horrifying some, whilst genuinely intriguing others, the post's accompanying images show decapitated, hollowed-out squirrels with crossed arms and, in some cases, pink painted nails and rhinestone collars.
Featured image: Facebook