What's On
The best things to do in Greater Manchester this week | 22 – 28 November 2021
The festive season is only a matter of weeks away, and there's plenty to be getting up to in the region.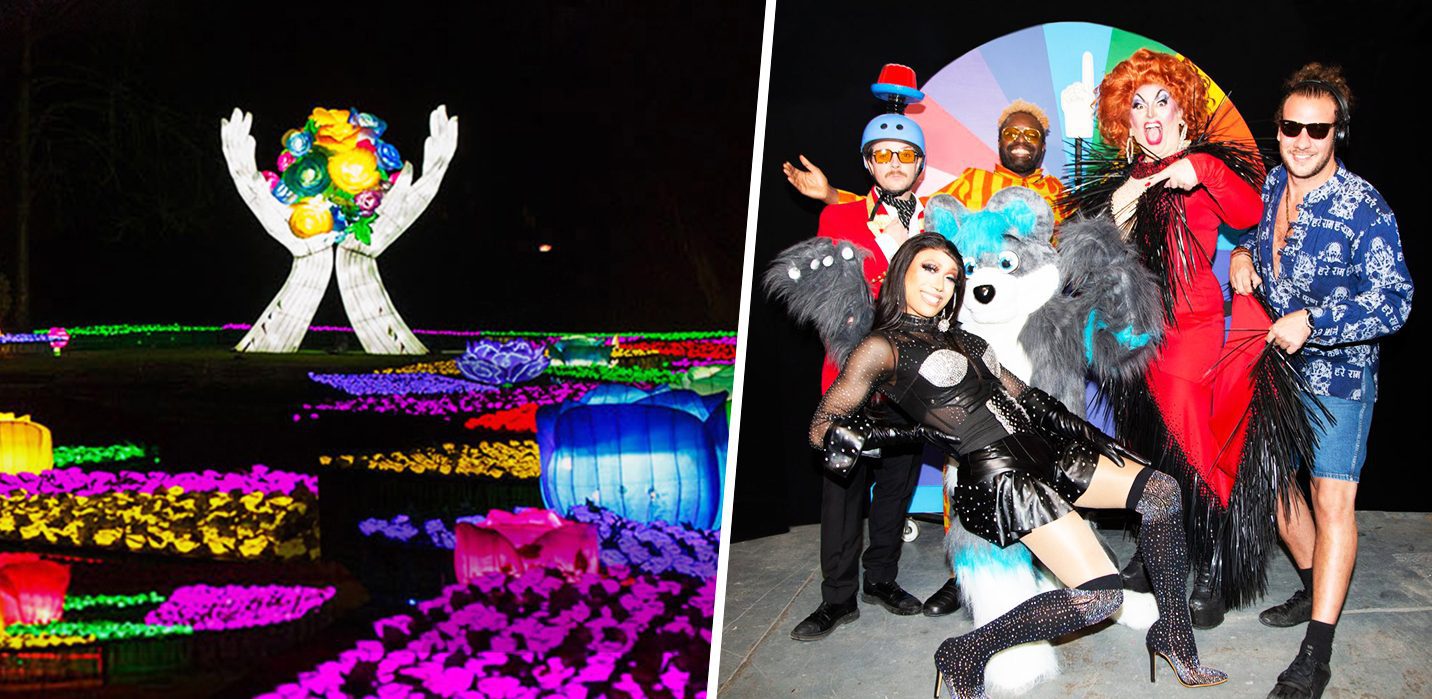 How quickly has November been passing us by?
Whether you're keen to get into the Christmas spirit early or not, with the festive season just around the corner, there's still absolutely no shortage of things to be getting up to in our region this month, so we've put together a fresh edition of our 'what's on' guide for the city of Manchester and beyond this week to cherry-pick a few of the best bits.
Some of the events we're going to mention here are completely free, others will set you back a few pounds, and many will need to be booked in advance.
Plenty are still taking COVID-safety measures to give you peace of mind though.
Here's our top picks.
___
Manchester Christmas Markets
Manchester City Centre
Monday 22 November – Wednesday 22 December
Manchester Christmas Markets 2021 have officially opened.
After Manchester City Council confirmed the return of the iconic event – which spreads festive cheer right across the city centre, and draws in visitors from all across the globe each year – last month, Piccadilly Gardens has taken over the reigns from Albert Square as the heart of the markets event as the town hall regeneration project continues.
The area has become the 'Winter Gardens', and ionic market huts have also been set up on nine different sites across the city.
This year's markets will run right through until Wednesday 22 December 2021.
You can find out more about Manchester Christmas Markets here, and about all the Christmas and Winter Markets in Manchester here.
___
Van Gogh Alive
MediaCityUK
Monday 22 November – 23 January 2022
Van Gogh Alive has officially opened at MediaCityUK.
It's "the world's most visited immersive, multi-sensory experience" that exhibits the life and work of the seminal Dutch artist and after having welcomed over eight million visitors in 70 cities around the world – including sell-out runs in London and Birmingham – the art and culture experience is now destined for Salford.
Van Gogh Alive takes people on a trip through the periods of Van Gogh's life that defined him as an artist and showcases 3,000 images, including some of his most iconic works like Starry Night and Sunflowers, and lesser-known paintings inspired by his love of Japanese woodprints.
The exhibition is home to a life-sized walk-in representation of Van Gogh's 'Bedroom in Arles' painting, a 'Sunflower selfie room' – a 360° mirrored space complete with hundreds of sunflowers, and so much more
You can find more information here.
___
Christmas Lights Sculpture Trail
Manchester City Centre
Monday 22 November – onwards
After captivating visitors in years gone by, 10 twinkly Christmas light sculptures have been brought to life across the city centre once again.
Among the festive sculptures to keep your eyes peeled for will be some giant walk-through baubles, star-spangled archways, a 36ft Christmas tree, and a colour-changing word sculpture that spells out 'Merry Christmas MCR', as well as some returning favourites.
This year, the sculptures are all dotted around Piccadilly Gardens and St Peter's Square.
You can find out more here.
___
Tinsel Town
Trafford Centre
Monday 22 November – 3 January 2022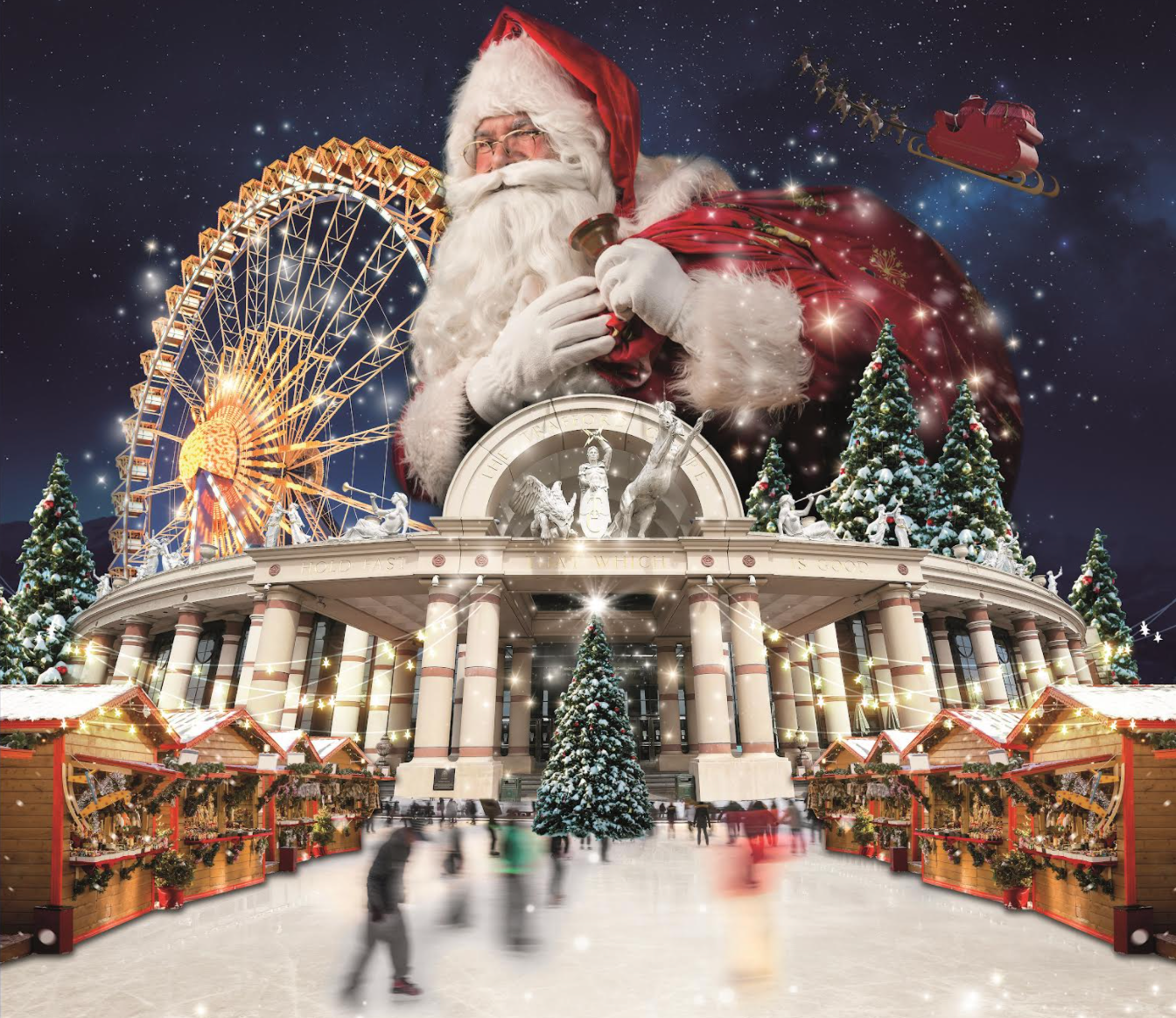 Now that temperatures are dropping and the festive season is right around the corner, the Trafford Centre's next large-scale outdoor event invites visitors to "grab the gang for some festive fun" at 'Tinsel Town'.
So wrap up warm and explore a winter wonderland that's full of rides and festive fayre – including the chance to glide on down the UK's longest tobbogan slide, take a spin on the big wheel at the festive fairground, hitch a ride on the Santa train, and shimmy and skate around a brand-new magical ice rink.
And of course, no Christmas is complete without a visit to the big man himself, so get ready to share your festive wishes with Santa in his twinkling tipi.
You can find more information here.
___
Science and Industry Museum
Monday 22 November – onwards
A new world-first free exhibition that's set to explore the revolution in science that is transforming cancer care has opened to the public at the Science and Industry Museum in Manchester.
The Science Museum Group has partnered with expert partner Cancer Research UK for the curation of the new exhibition at what is a key moment in time when one in two of us will be diagnosed with cancer in our lifetime, but more of us than ever before are living longer and better with the disease.
Cancer Revolution: Science, innovation, and hope is the first "major object-rich exhibition" to reveal the past, present and future of how cancer is prevented, detected and treated.
Through never-before seen objects and stories, cutting edge treatment and research, reflection, new artist commissions and installations, film, photography, interactive exhibits and a breadth of personal stories, the museum says the exhibition will present the stories of people affected by cancer and those who study and treat it.
You can find more information about the new exhibition here.
___
Christmas at Cheshire Oaks
Cheshire Oaks Designer Outlet
Monday 22 November – onwards
If you're looking to get a head-start on your Christmas shopping with the festive season just around the corner, then there's arguably no better place in the north west to get yourself down to than Cheshire Oaks.
Cheshire Oaks is the largest Designer Outlet in the UK, home to over 400,000 square feet of retail space with more than 150 boutiques, restaurants, and cafés to choose from, and there's up to 60% off the RRP in all of the brands on site too, all year round.
But even though Christmas shopping is probably at the front of your mind right now, that's not all you could be getting up to at the outlet over these next few weeks and throughout December.
We've rounded-up everything happening at Cheshire Oaks this festive season here.
___
Lightopia
Heaton Park
Thursday 25 November 2021 – 3 January 2022
Award-winning illuminations event Lightopia is returning to Heaton Park this week for the third year running, and is this year bringing some new "festive fantasy" installations, lanterns, and light shows to Manchester.
That's not all that's new this year though, as nestled in the park's woodland and surrounded by lanterns, 10 illuminated 'Dining Domes' make for a unique and atmospheric dining experience for families, friends and couples, while The Stables Courtyard Bar and Dining offers a more casual dining experience, with food, music and festive spirit under a heated canopy.
Lightopia has also announced a new charity initiative called Light of Love that will be supporting a range of local organisations around Greater Manchester this year too.
You can find out more, and grab tickets to Lightopia here.
___
Christmas City
Soccer Dome Stretford
Friday 26 November 2021 – 2 January 2022
It was the sell-out success of 2020 – and now the immersive drive-in cinema experience Christmas City is returning to Manchester once again from this Friday.
Christmas City will take over a brand-new location at the Soccer Dome in Stretford from 26 November 2021 – 2 January 2022 to bring entertainment safely to visitors in their own cars from the biggest screen in the UK.
Returning with what is being described as a "festive extravaganza", Christmas City – hosted by Park N Party, the team also behind popular drive-in events SecretCity and ScareCity – is set to show a huge selection of outdoor Christmas cinema classics, including Home Alone, Elf, The Polar Express, and so many more.
There's also set to be a fully-licensed bar and festive food vendors on site throughout the whole running of the event.
You can find out more, and book tickets here.
___
Big in Japan
Great Northern
Friday 26 November – onwards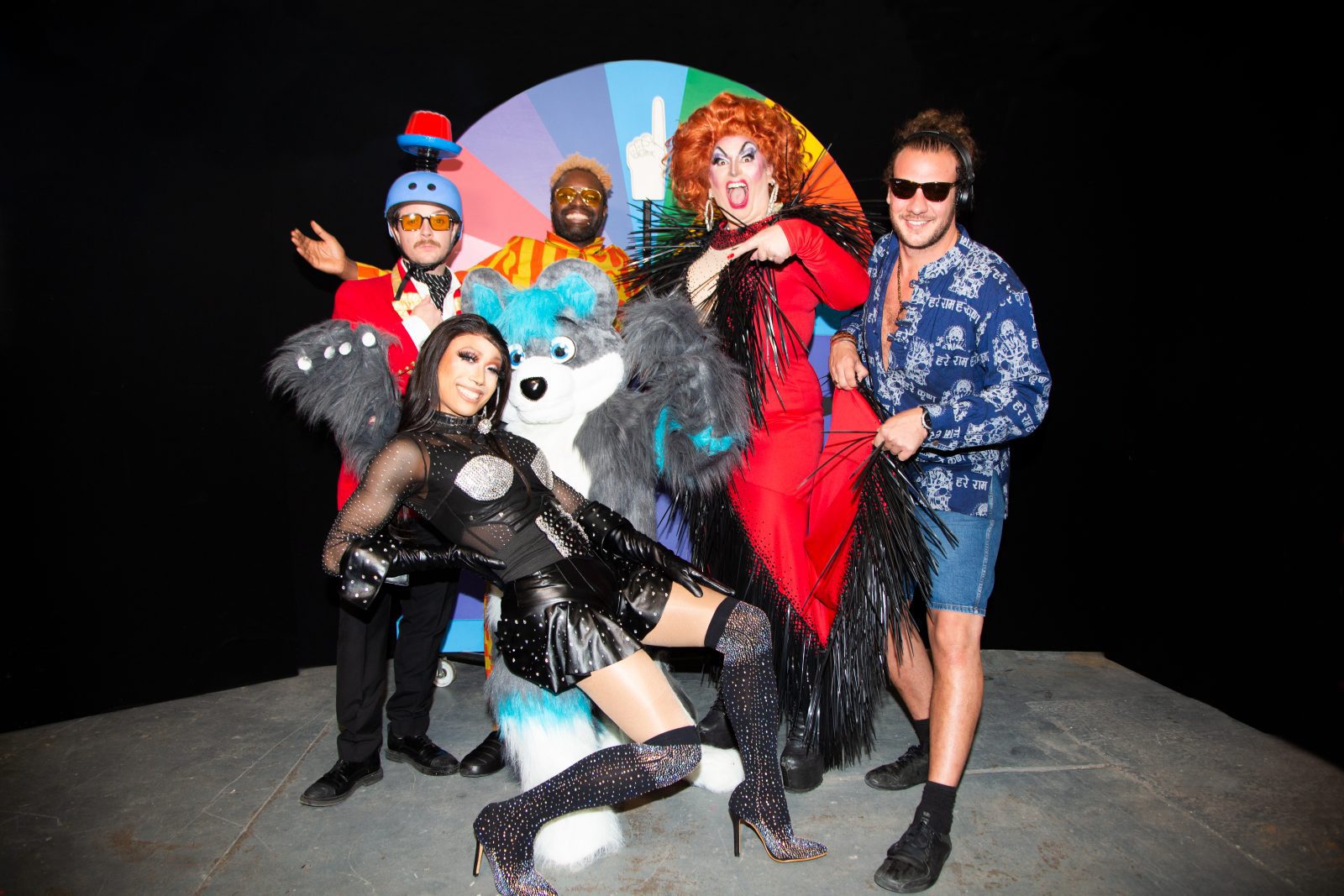 A brand-new "insane and super wacky" live event that's inspired by popular Japanese game shows has arrived in Manchester.
It's fair to say that Ginger Vanderpump – known by many as 'the Duchess of daytime TV' – and her co-star Mr Leonard Lilypops are giving Manchester an experience like no other, where those who are up to the challenge can expect "mind-blowing entertainment" from a crazy cast of misfits.
There's some wild games, banging tunes, live DJ's, Drag Queens, everyone's favourite drinks, and chaos like you've never seen before.
This is Big in Japan.
You can find more information and grab tickets here.
___
Christmas at GRUB
Cheetham Hill
Friday 26 November – onwards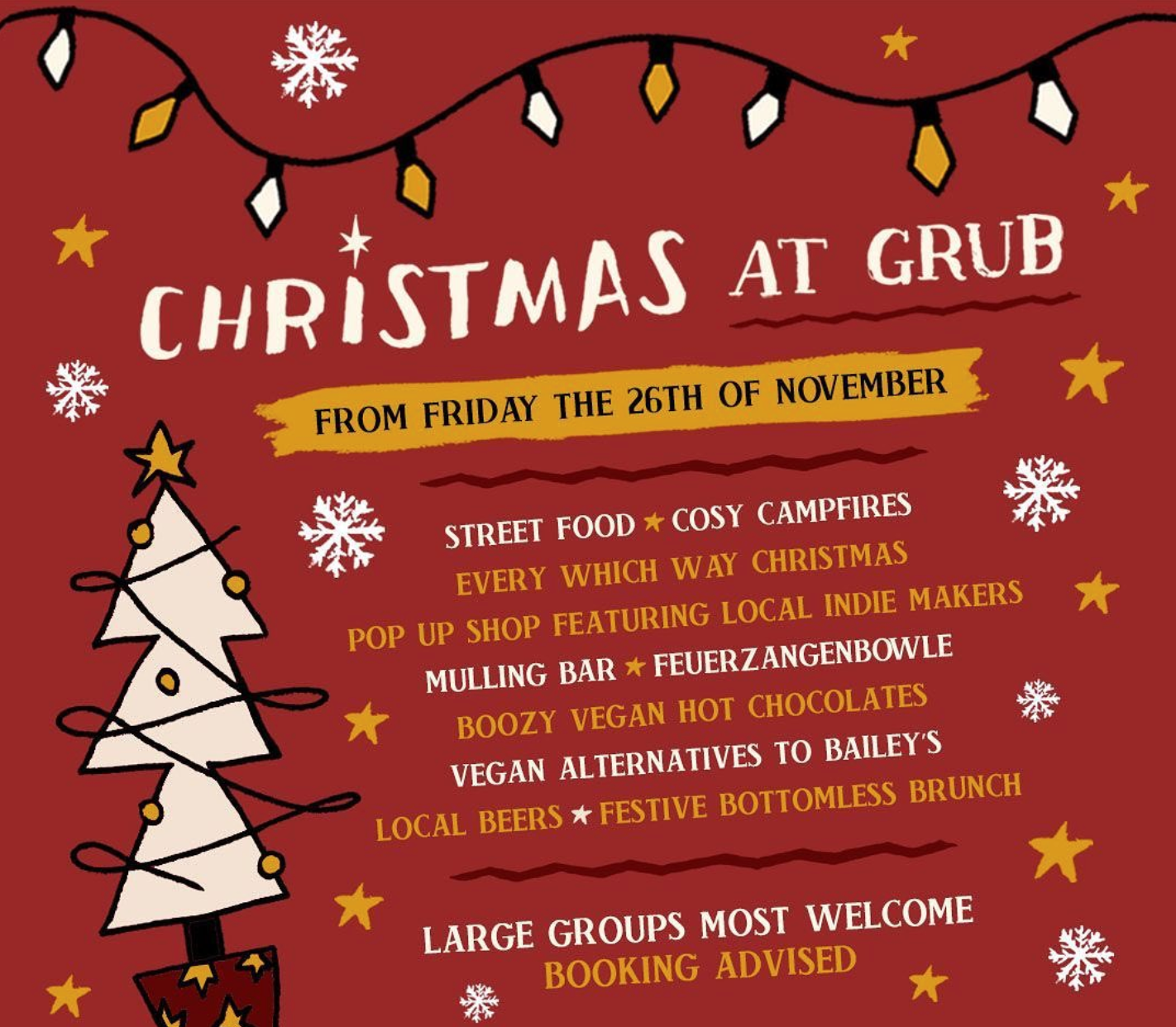 GRUB is gearing up for Christmas.
At Manchester's largest street food fair – which is currently based at the Red Bank Project just outside of the city centre in Cheetham Hill – there'll be booze, food and music to make you feel festive and the campfires will be on every Friday and Saturday evening too.
GRUB is also welcoming an Every Which Way pop-up shop to a secret room in the venue too for a 70s inspired Christmas, so you can even buy your pressies.
You can find more information here.
___
Featured Image – Lightopia | Big In Japan