What's On
The best things to do in Greater Manchester this week | 25 – 31 October 2021
Halloween week is finally here, and things are feeling as spooky as ever across the city.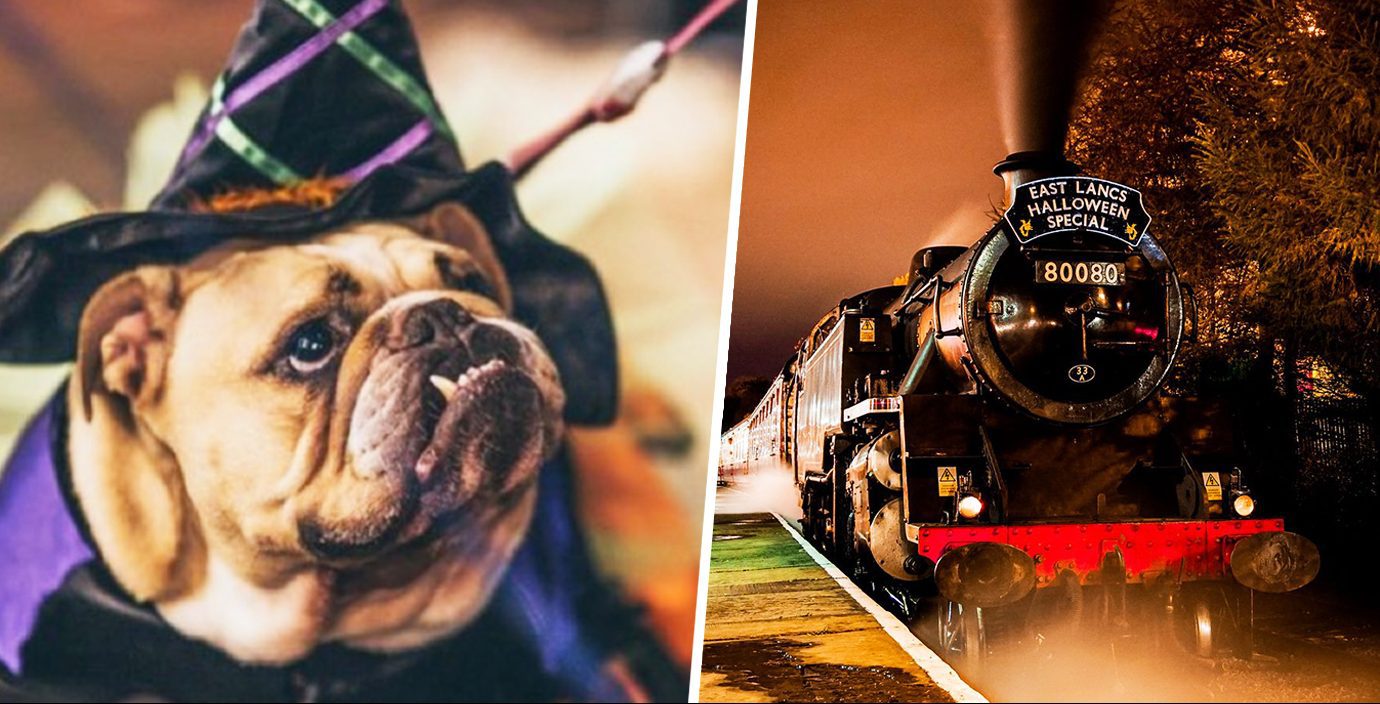 It's the start of half term, and halloween week is finally here.
The chilly autumnal weather has set in, the spookiest time of the year has arrived, and there's absolutely no shortage of things to be getting up to in our region at the moment, so we've put together a fresh edition of our 'what's on' guide for the city of Manchester and beyond this week to cherry-pick a few of the best bits.
Some of the events we're going to mention here are completely free, others will set you back a few pounds, and many will need to be booked in advance.
Plenty are still taking COVID-safety measures to give you peace of mind though.
Here are our top picks.
___
Halloween in the City
Manchester City Centre
Monday 25 – Sunday 31 October
Have you seen that giant monsters with hanging tentacles, fanged teeth, and bloodshot eyes will begin to take over the rooftops of Manchester this week, as the city readies itself for the start of the spooky season?
The monsters will be looming down from their towers at us and bringing a distinctly ghostly flair to the city centre as part of the annual Halloween in the City celebrations.
They won't just be making an appearance on our rooftops though, as there's plenty of other events happening this year – think a welcome procession of roaming monsters, a monster carnival, top monster bands, monster DJs, a monstrous photo trail across the city and even some looming monsters at Cathedral Gardens' Halloween outdoor ice skating rink.
You can find out about Halloween in the City here.
___
ScareCity 2.0
Soccer Dome
Monday 25 – Sunday 31 October
It was the sell-out success of 2020 – and now the immersive drive-in cinema experience ScareCity has returned to Manchester for the month.
With Halloween only a matter of weeks away, the much-loved drive-in cinema phenomenon that took 2020 by storm in the midst of COVID-19 restrictions and lockdowns is back in Greater Manchester.
ScareCity 2.0 has taken over a brand-new location at the Soccer Dome in Stretford until 31 October to bring entertainment safely to guests in their own cars from the biggest screen in the UK, and it's set to be packed with surprises and delights as visitors are guided through the haunting drive-in tunnel before parking up to watch a film.
Live actors lurking in the shadows and unexpected surprises throughout will make for a truly hair-raising experience.
You can find more information, and book tickets here.
___
Scare Skate
Cathedral Gardens
Monday 25 – Sunday 31 October
The magic of the Cathedral Gardens ice rink has this year been turned on its head for its Halloween-themed opening week.
Scare Skate will see Halloween fans and fear-loving families take to the ice, as the spooktacular rink will be complete with Halloween-themed music and lighting, whilst a band of ghoulish skating monsters will join skaters on the ice every hour.
Tickets for Scare Skate are available now, with prices starting at £13 for adults and £11 for children – with discounted family and season tickets also available.
Find more information here.
___
Totally Gruesome
Walkden
Monday 25 – Sunday 31 October
Totally Gruesome was a big hit with families last year, and this year is certainly no different.
From the team behind the super-popular Totally Roarsome – which you may remember as one of Greater Manchester's most raved-about "socially-distanced outdoor adventures" – Totally Gruesome is a series of Halloween-themed mini escape rooms tailored towards primary school-aged children, and it's returned to Greater Manchester this year to set up shop in Walkden town centre.
There's a total of 10 themed rooms to have a crack at, including 'Gru's House', 'Pumpkin Party', 'Shark Attack', 'Dino Domain', 'Ghost Ship', and many more.
Tickets are priced at £7.95 per person, and you can find more information here.
___
SPOOKFEST
Trafford Centre
Monday 25 – Sunday 31 October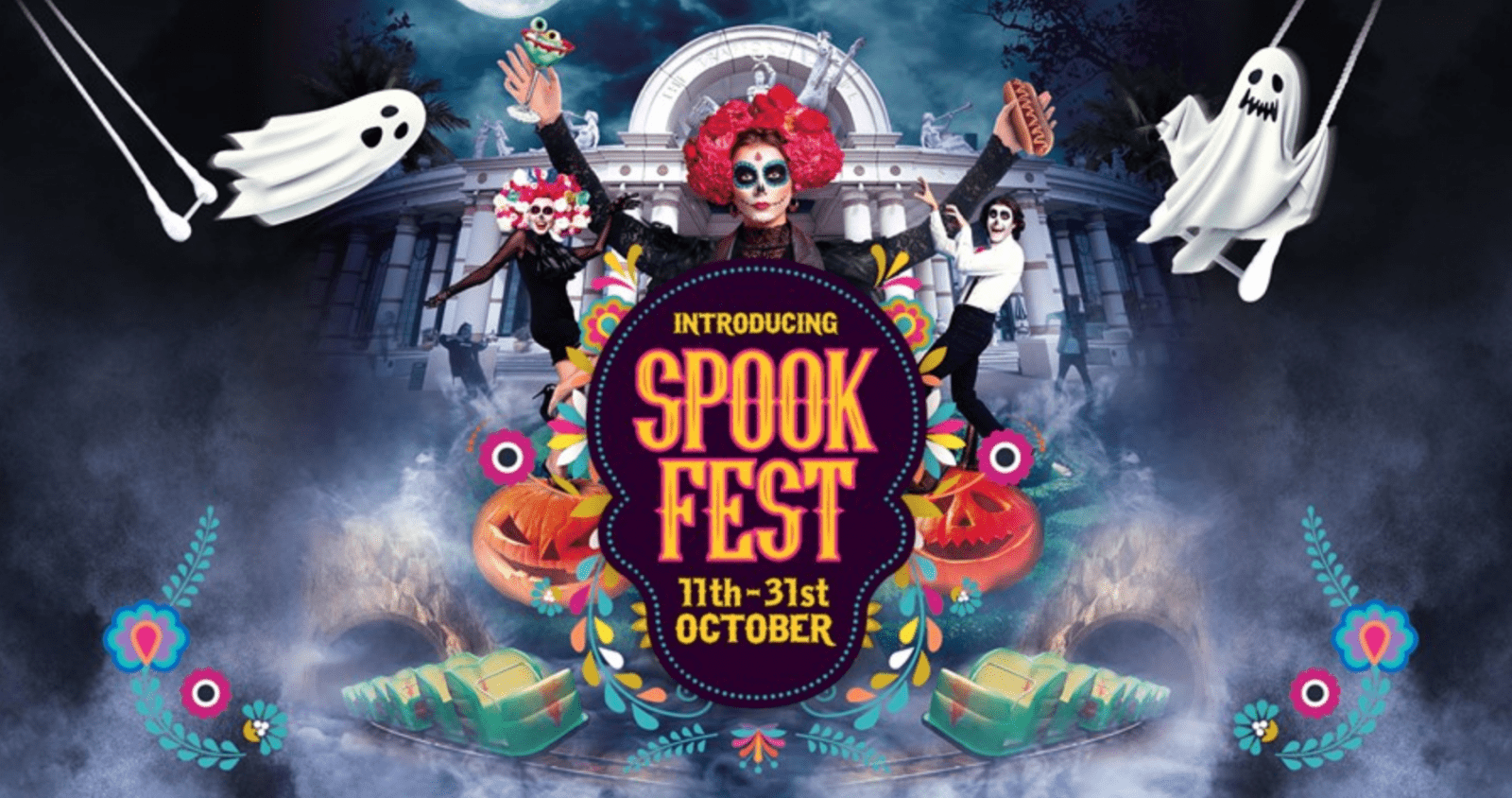 A haunted maze, ghastly ghost train, spooky big top show, lots of tasty treats, and more have arrived at Trafford Centre just in time for Halloween.
SPOOKFEST is a "spooky spectacle of hair-raising horrors".
Not only will thrill seekers get the chance to try out a scary selection of rides – including a ghost train, escape rooms, hook a pumpkin, and a spooky hay bale maze that are ideal for all the family – but there'll also be independent food and drink traders serving up some "deliciously devilish dishes".
Epic Pizza, Old School Dogs, and Cha Cha Chai will all be setting up shop over the festival's three-week stay outside The Orient.
You can find more information here.
___
Van Gogh Alive
MediaCityUK
Monday 25 October 2021 – 23 January 2022
Van Gogh Alive has officially opened at MediaCityUK.
It's "the world's most visited immersive, multi-sensory experience" that exhibits the life and work of the seminal Dutch artist and after having welcomed over eight million visitors in 70 cities around the world – including sell-out runs in London and Birmingham – the art and culture experience is now destined for Salford.
Van Gogh Alive takes people on a trip through the periods of Van Gogh's life that defined him as an artist and showcases 3,000 images, including some of his most iconic works like Starry Night and Sunflowers, and lesser-known paintings inspired by his love of Japanese woodprints.
The exhibition is home to a life-sized walk-in representation of Van Gogh's 'Bedroom in Arles' painting, a 'Sunflower selfie room' – a 360° mirrored space complete with hundreds of sunflowers, and so much more
You can find more information here.
___
Flight Academy
Runway Visitor Park
Monday 25 – Friday 29 October
The highly-successful Flight Academy programme for kids has returned to Runway Visitor Park at Manchester Airport this October half term.
After proving popular with families during its sold-out run this past summer holidays, the programme is back with 90-minute academy sessions that give curious kids the chance to learn all about the different job roles that help keep Manchester Airport in action throughout the year.
The first part of the session takes place aboard a retired DC10 airliner, so kids can sit in the cockpit and find out about roles as varied as cabin crew and ground operators.
They'll even get to dress the part, and "take control" of the flight deck too.
You can find out more here.
___
Half Term at the Science and Industry Museum
Manchester City Centre
Monday 25 – Sunday 31 October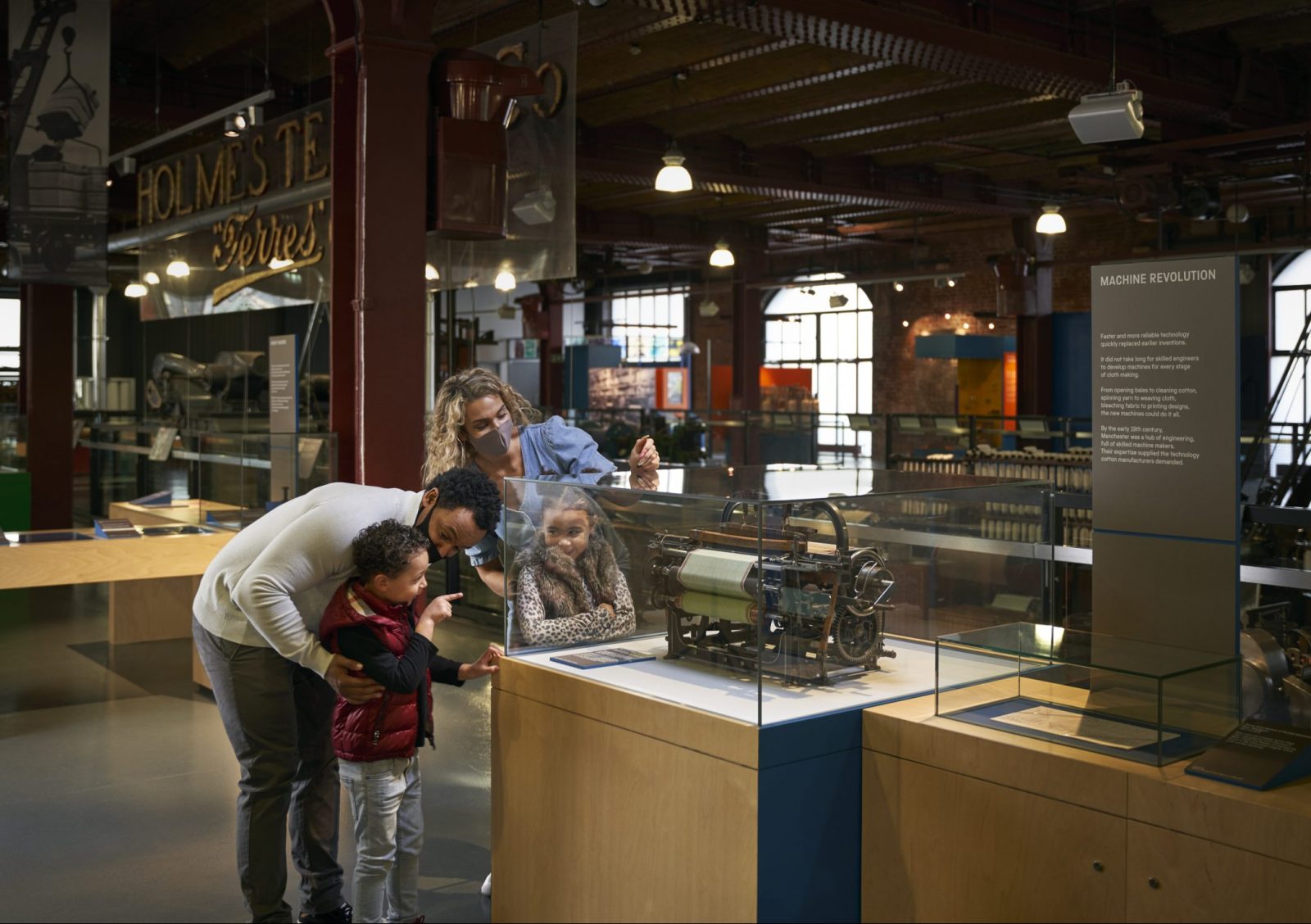 October half term is here, and there's plenty of "science-filled fun and discovery" to get stuck into at one of Manchester's most-popular attractions.
From a taking a journey around the human body, and discovering the birth of computing, to exploring thunderous cotton spinning machines, the origins of the Madchester music scene and more, there's something for everyone at the Science and Industry Museum this month.
Created especially to mark the opening of the world-first exhibition, Cancer Revolution: Science, Innovation and Hope, every day until Sunday 31 October, the museum's team of Explainers will be presenting activities that will bring the body to life at 'Science Stops' across the venue – including performing a drinks bottle biopsy, giving fruit and veg an MRI, and getting a closer look at cells with visitors even getting the chance to make their very own model cell badge to take away.
A range of 'Get Curious' events across the half term week will also give families the chance to learn more about the body, and meet people working in STEM to ask questions, and have a go at lots of hands-on activities.
You can find out more about everything happening at the Science and Industry Museum here.
__
Halloween at GRUB
Cheetham Hill
Wednesday 27 – Sunday 31 October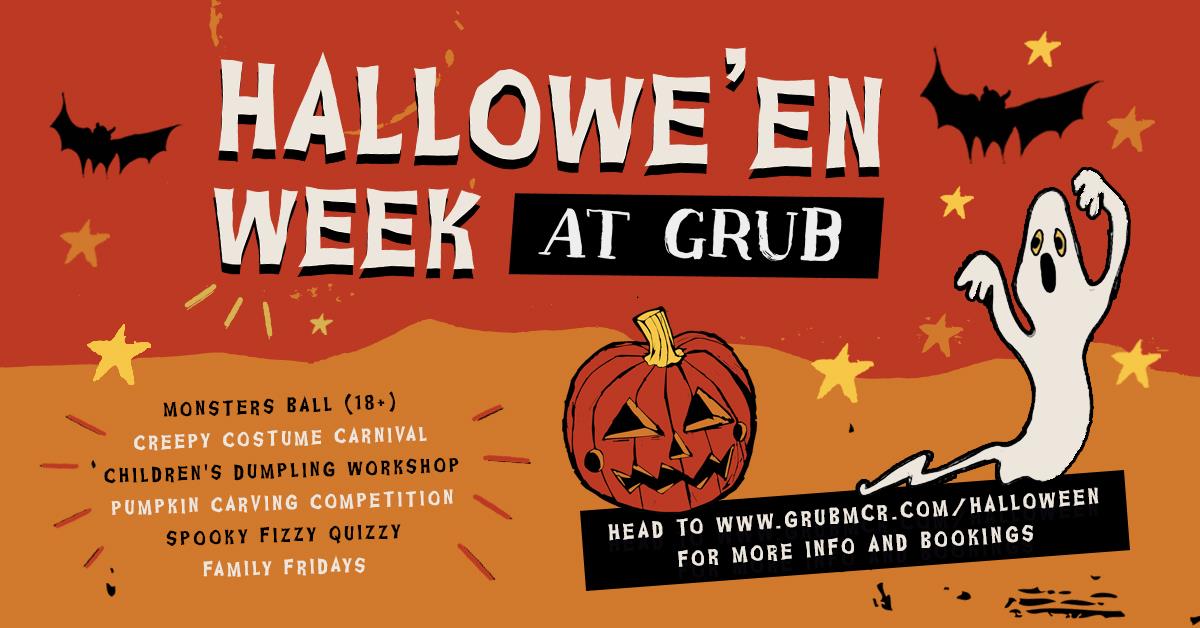 Manchester's largest street food fair, GRUB – which is currently based at the Red Bank Project in Cheetham Hill – is hosting a wide range of spooktacular events for everyone to get involved with all throughout this week in the lead-up to, and on, Halloween.
Here's everything on this week's agenda:
Wednesday 27 October: Spooky Fizzy Quizzy
Thursday 28 October: Pumpkin carving nights (family and adults sitting)
Friday 29 October: Family Fridays, bottomless Rocky Horror Picture Show screening, and Monsters Ball
Saturday 30 October: Creepy Costume Carnival and bottomless brunch
Sunday 31 October: Children's dumpling workshop with Oi Dumplings, and Plant Powered Sundays.
You can find more information about each of the events on the GRUB website here.
___
Terror Mall
Wigan
Wednesday 27 – Sunday 31 October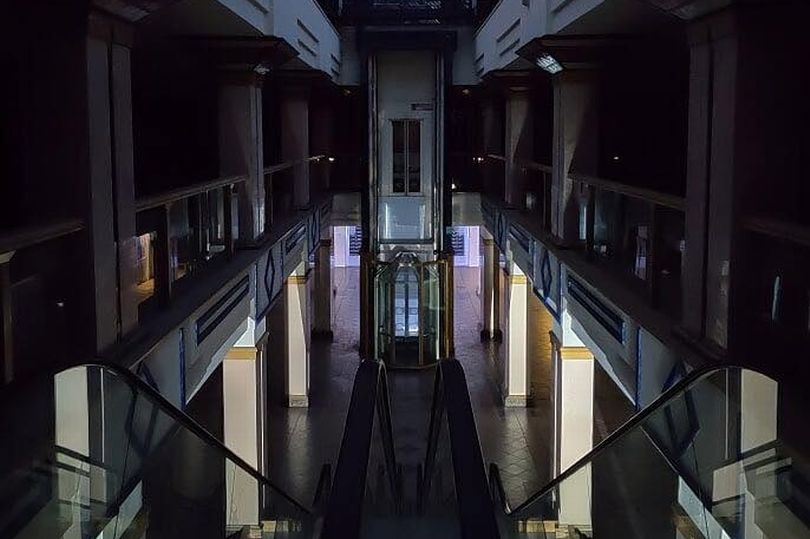 An abandoned shopping centre in Wigan has been transformed into an immersive zombie apocalypse experience this Halloween.
The Galleries shopping complex in the heart of Wigan town centre is joining the rest of the region in putting on some frightening-themed events by transforming into 'The Terror Mall' and challenging participants to battle and survive a lair of blood-thirsty zombies – all played by actors, of course.
It won't be for everyone, but those brave enough to take part will be given a storyline to follow along with, before being tasked with the mission of "saving humanity" from the zombie plague that has taken over the town.
You can find out more and grab tickets here.
___
Food Sorcery at Half Term
Didsbury
Thursday 28 & Friday 29 October
If you're looking to get stuck into something a little different to kick off October Half Term, then this cookery school in Didsbury has got you covered.
If you're unfamiliar with what Food Sorcery is all about, then down at the school, they host a range of classes – run by a team of professional chefs, all with their own specialist areas of expertise – to give you the opportunity to learn how to create your own restaurant-quality food from scratch at home.
There's plenty classes to get involved in this week, and you can find out more about what's on offer here.
___
Halloween Ghost Trains
East Lancashire Railway
Thursday 28, Friday 29 & Saturday 30 October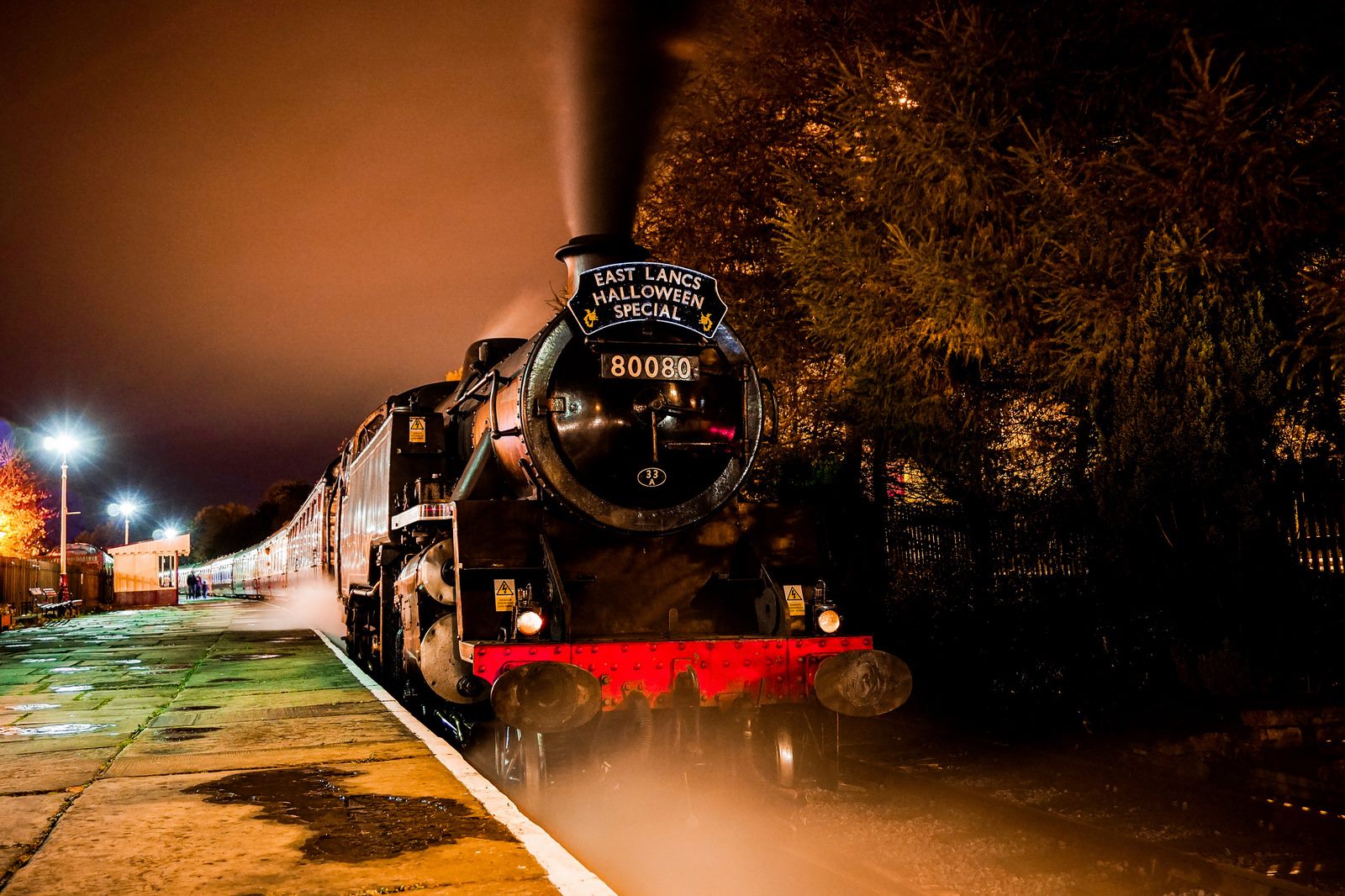 A whole host of "terrifying tricks and terrific treats" are waiting for the whole family on the East Lancashire Railway (ELR) this week.
Or at least those brave enough to climb aboard one of the eerie Halloween Ghost Trains.
Looking for "loads of spooktacular fun"? Can you lend a helping hand to banish ghosts, ghouls, and monsters? And do you have the guts to ride on a haunted steam engine through the heart of Greater Manchester with the heritage railway's scream team this Halloween?
Then you can join ELR's horrible heroes, Count Brian the vampire, Veronica the witch, and Zombie Bob for the train ride of a lifetime.
You can find out more here.
___
Big in Japan
Great Northern
Friday 29 October – onwards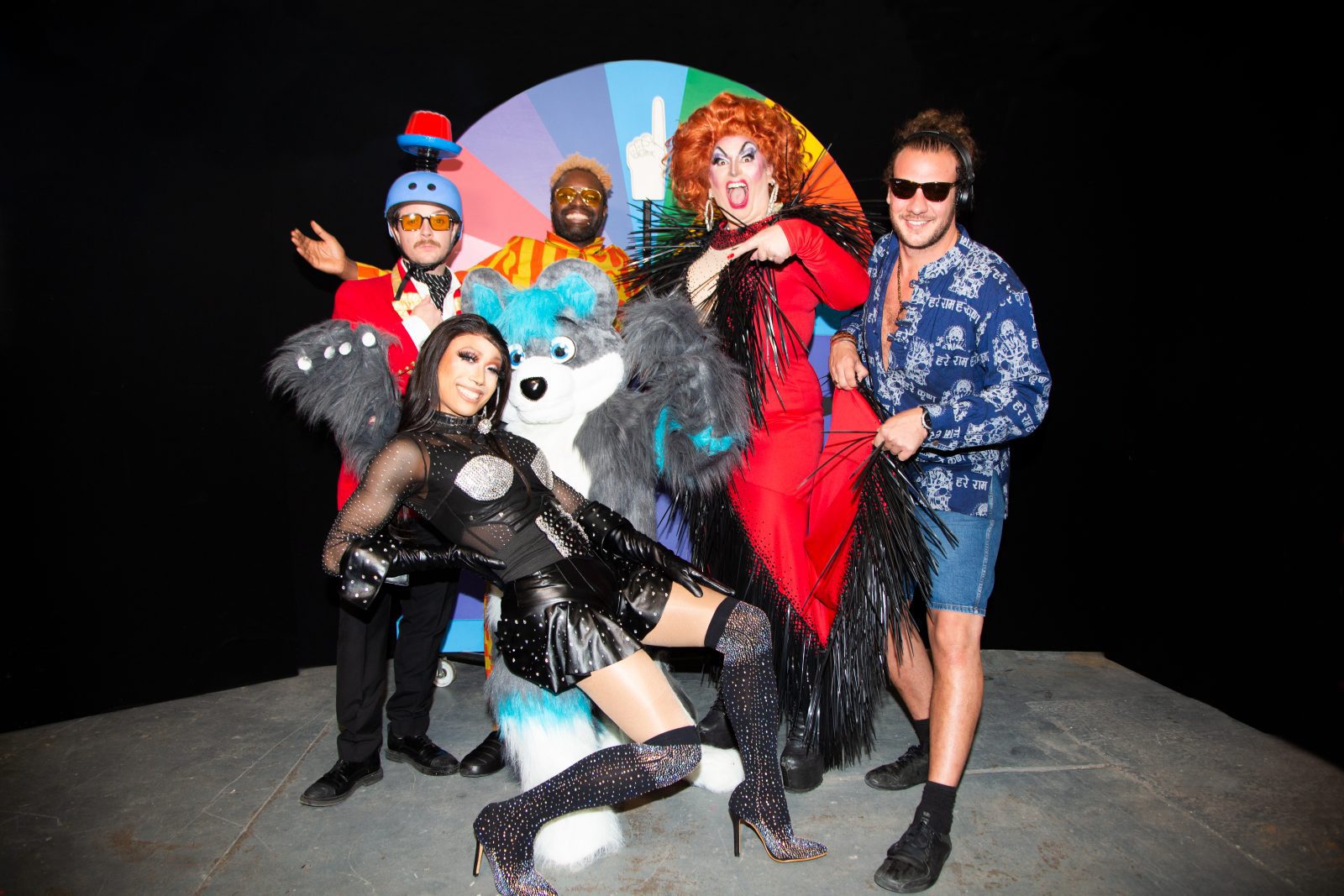 There's a brand-new "insane and super wacky" live event that's inspired by popular Japanese game shows arriving in Manchester this week.
It's fair to say that Ginger Vanderpump – known by many as 'the Duchess of daytime TV' – and her co-star Mr Leonard Lilypops are about to give Manchester an experience like no other, where those who are up to the challenge can expect "mind-blowing entertainment" from a crazy cast of misfits.
There'll be some wild games, banging tunes, live DJ's, Drag Queens, everyone's favourite drinks, and chaos like you've never seen before.
This is Big in Japan.
You can find more information and grab tickets here.
___
Howl'oween at Hatch
Oxford Road
Sunday 31 October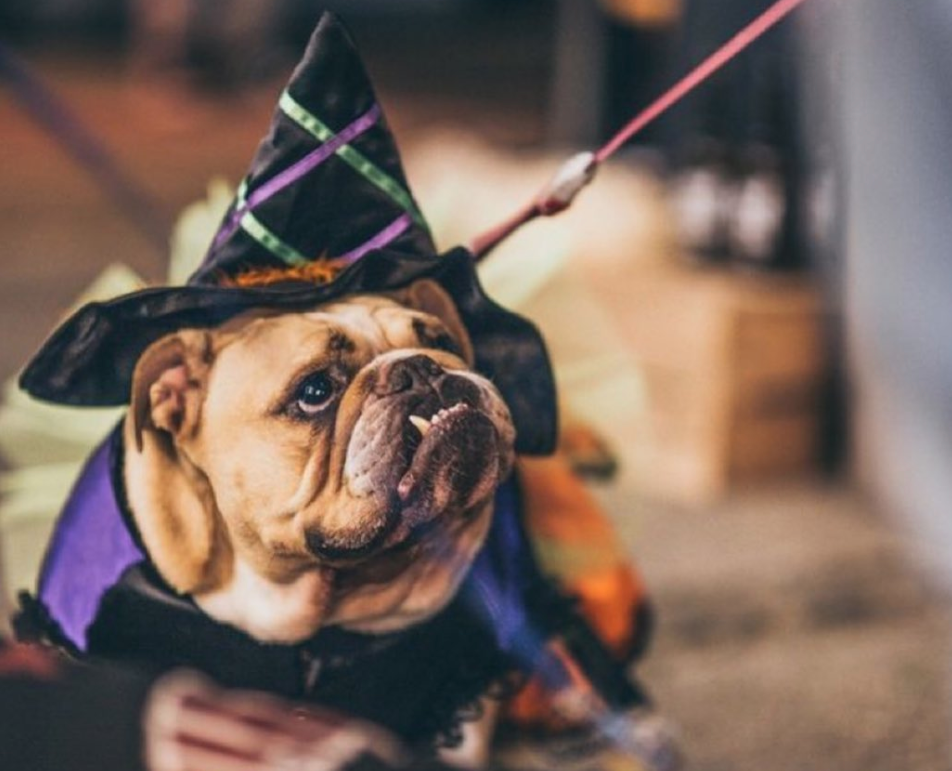 The spooky season is here – and an alternative Halloween party for dogs is returning to Hatch to celebrate.
For the fourth year running now, Manchester's award-winning food, drink and retail destination is bringing an alternative Halloween celebration to its fabulous dog-friendly space on Oxford Road from 12pm on Sunday 31 October.
The highlight of every Howl'oween is always the 'Spooky Pooch Competition', where the best-dressed dogs will be crowned the winner by a killer combo of dog groomer extraordinaire, Tom Heaton-Clarke from BBC's Pooch Perfect, along with a panel of some of Manchester's finest stylists and costume designers.
Hatch will also be throwing a doggie disco hosted by local DJs The Swaywards, where you can expect a playlist of pup-themed hits to be blasted out, and a 'mut-market' with plenty dog-themed stalls will also be running throughout the day.
You can find out more here.
___
Blackout Dinner
20 Stories
Sunday 31 October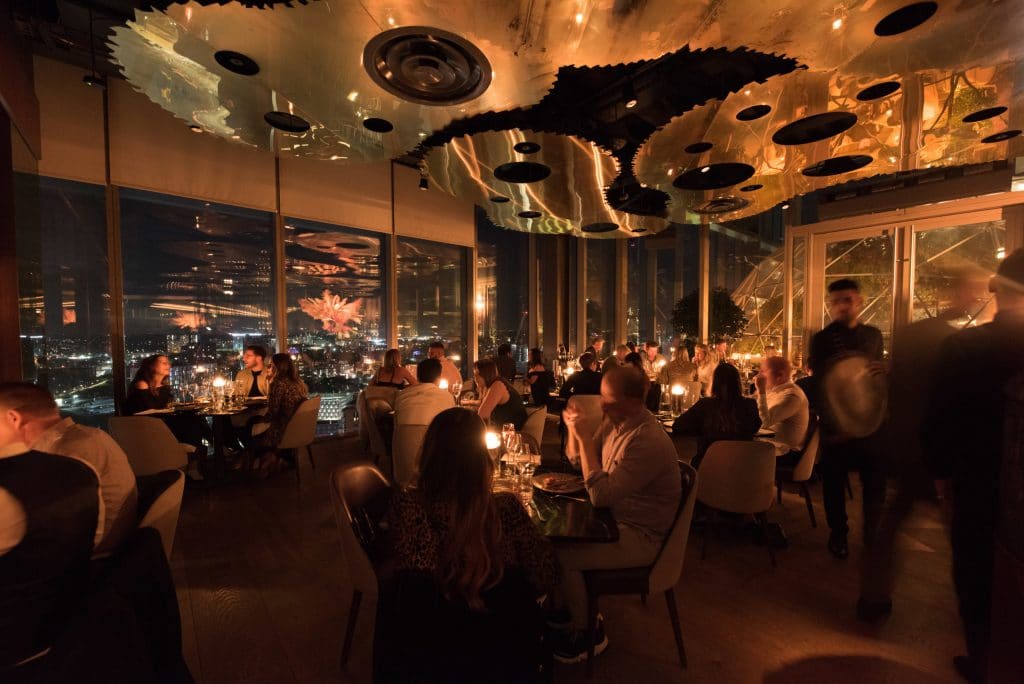 Boasting stunning views across Manchester city centre from its perch at the top of no.1 Spinningfields, 20 Stories is one of the city's swankiest spots.
Dining here at any time is a special event, with breathtaking panoramic views adding an extra bit of oomph to the equally top-tier food and drink offering, however, for those looking for something a little extra, there's an event coming up this Sunday that is sure to pique your interest.
Shutting off all the electrics, the team will instead light the restaurant by candlelight alone (and the twinkling lights from the city's night sky) as they host a very special 'Blackout Dinner' especially for Halloween.
You can find out more here.
___
The Serial Killer Next Door
The Stoller Hall
Sunday 31 October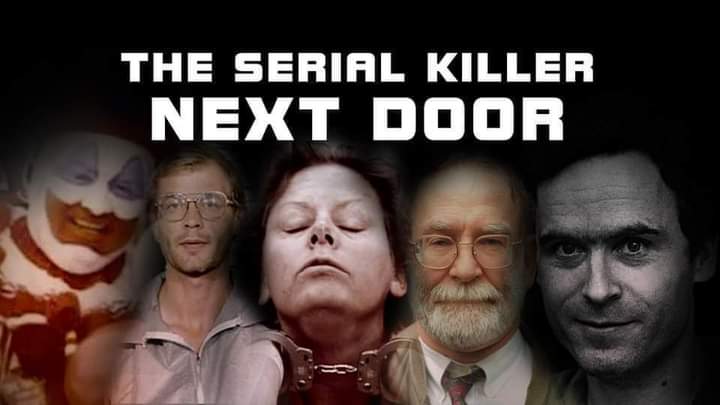 Ever wondered what goes on inside the head of a serial killer?
Well, if you're keen enough to find out the answer to that question and you're looking for a particularly-chilling way to spend your Halloween, then the hugely-popular Serial Killer Next Door talk is returning to Manchester this week, with expert Emma Kenny – one of the UK's most notable Psychological Therapists and Crime commentators – leading audiences into the minds of murderers.
Emma will take audiences on a journey looking at what ingredients of possibility lead to body counts by killers including Ted Bundy, John Wayne Gacy, Jeffrey Dahmer, and John Paul Knowles, attempting to answer the questions – what creates a serial killer? Could anything have prevented their potential being activated? Or were they simply born to kill?
You can find more information here.
___
Featured Image – Hatch | East Lancashire Railway