Eats
Shogun Ramen: The must-try Chorlton noodle bar serving authentic bowls for under a tenner
Shogun Ramen is a cracking little spot in Chorlton serving up proper authentic bowls of ramen with change from a tenner.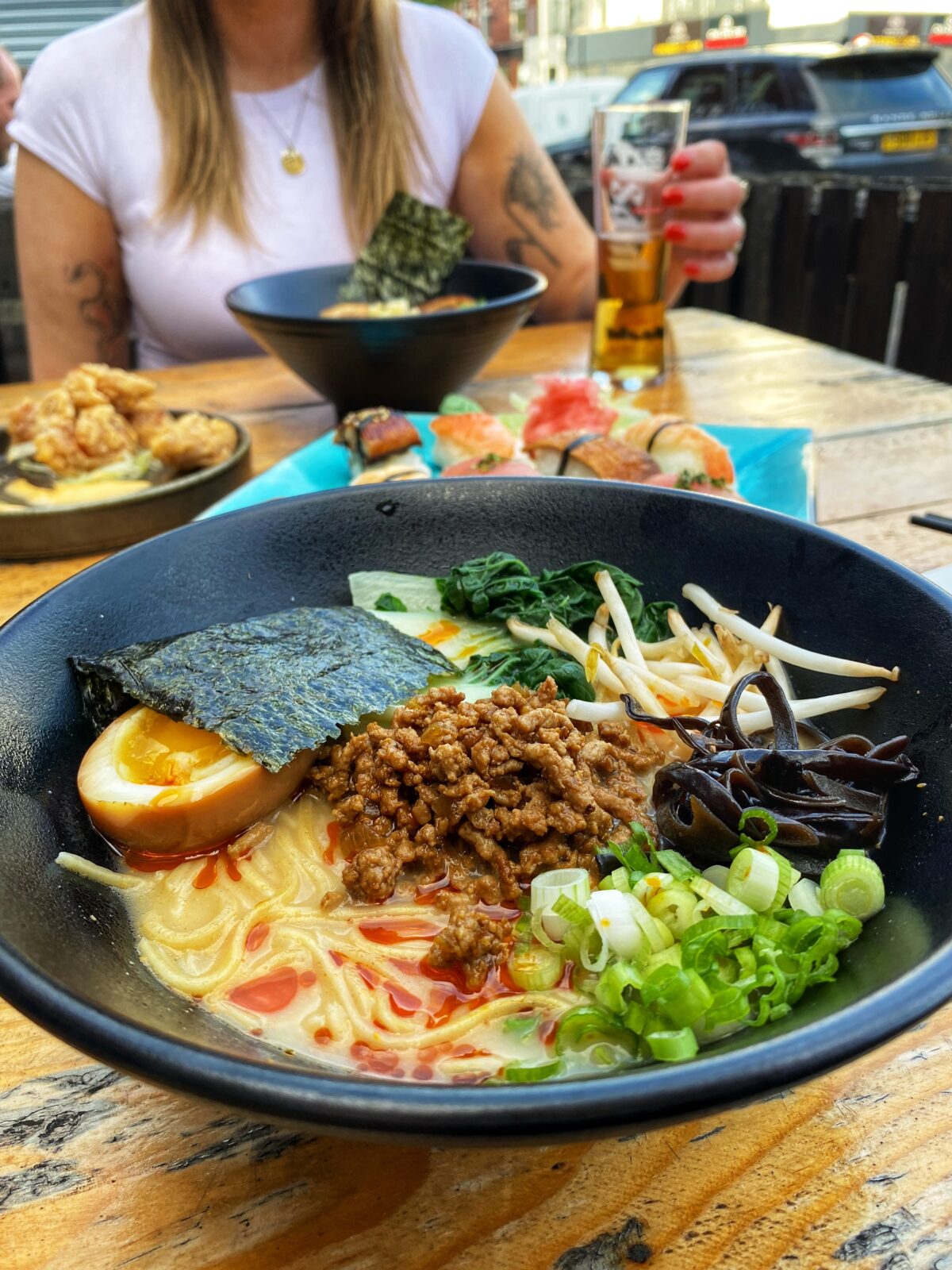 There's a ramen bar in Chorlton serving up authentic bowls for under a tenner and if you haven't been already you seriously need to put it on your list of places to try in Manchester.
Called Shogun Ramen, it has been in situ since last autumn and has quickly garnered a reputation amongst suburban noodle fiends as the go-to spot for slurping down umami-rich broth, nori and gooey eggs until their hearts' content.
Formerly known as chicken shop Peck n Yard, last year (after announcing an emotional farewell via social media) the team rebranded as Shogun, and the new ramen shop has been a hit for its authentic bowls ever since.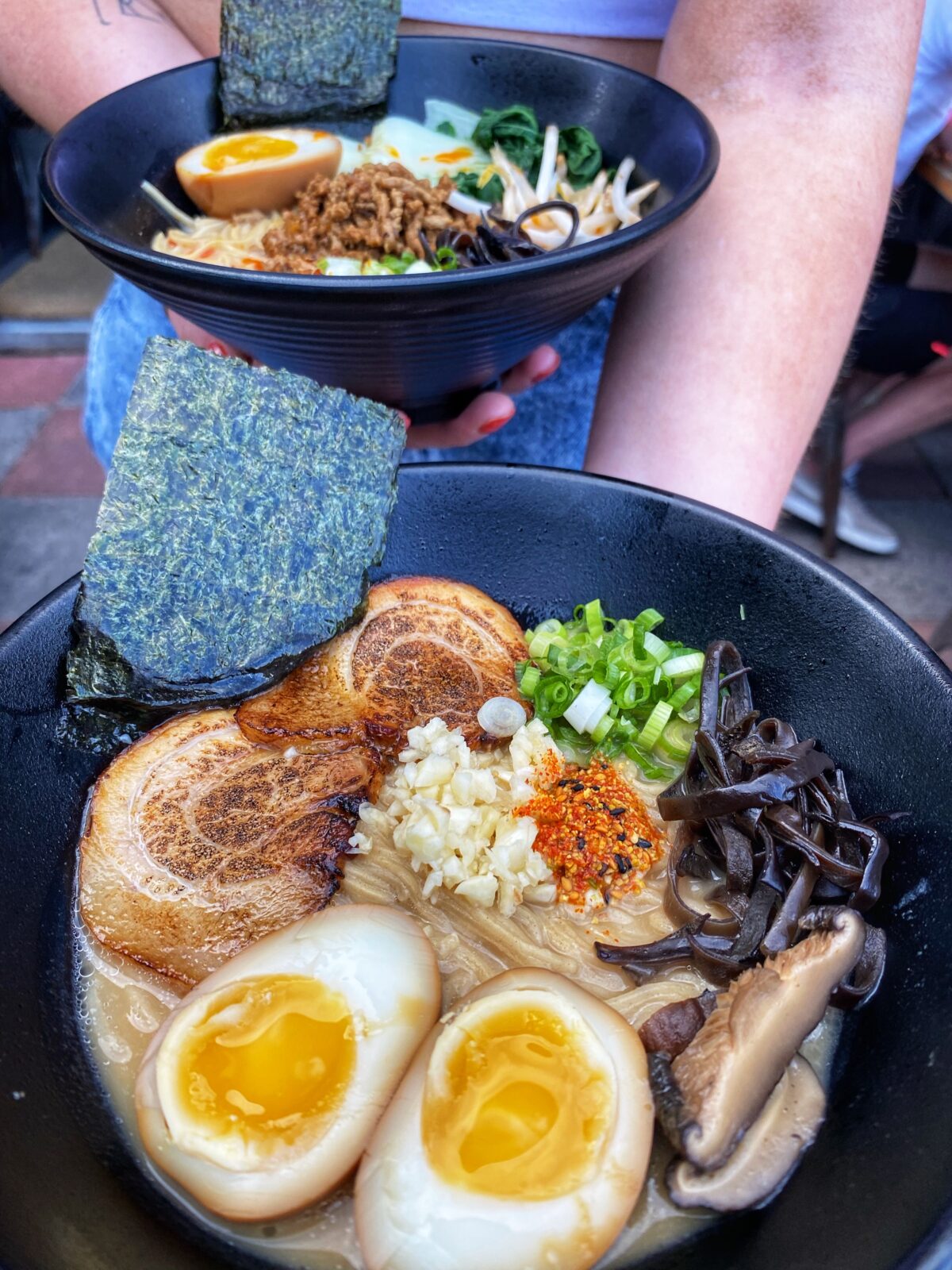 Considering that it's bang in the middle of the suburbs, it's something of a gem. Beyond the city centre, good ramen shops can often be tricky to find – especially at this sort of price.
It hasn't always been so cheap but to help locals cope with the cost of living crisis, Shogun's owner has decided to drop the prices of all of the classic ramen on the menu. Legend.
As a result, you can always be guaranteed change from a tenner, no matter which dish you order.
With a choice of six different bowls, the most expensive dishes are the Shogun and Ike no Tonkotsu ramen at £8.99 and £9.99, respectively.
We tried the signature Shogun tonkotsu ramen — made with barbecue pork belly, sweet savoury minced pork, kikurage mushrooms, half a nitamago egg and truffle oil — and the original tonkotsu, comprised of barbecue pork belly, kikurage mushrooms, spring onions and nitamago egg.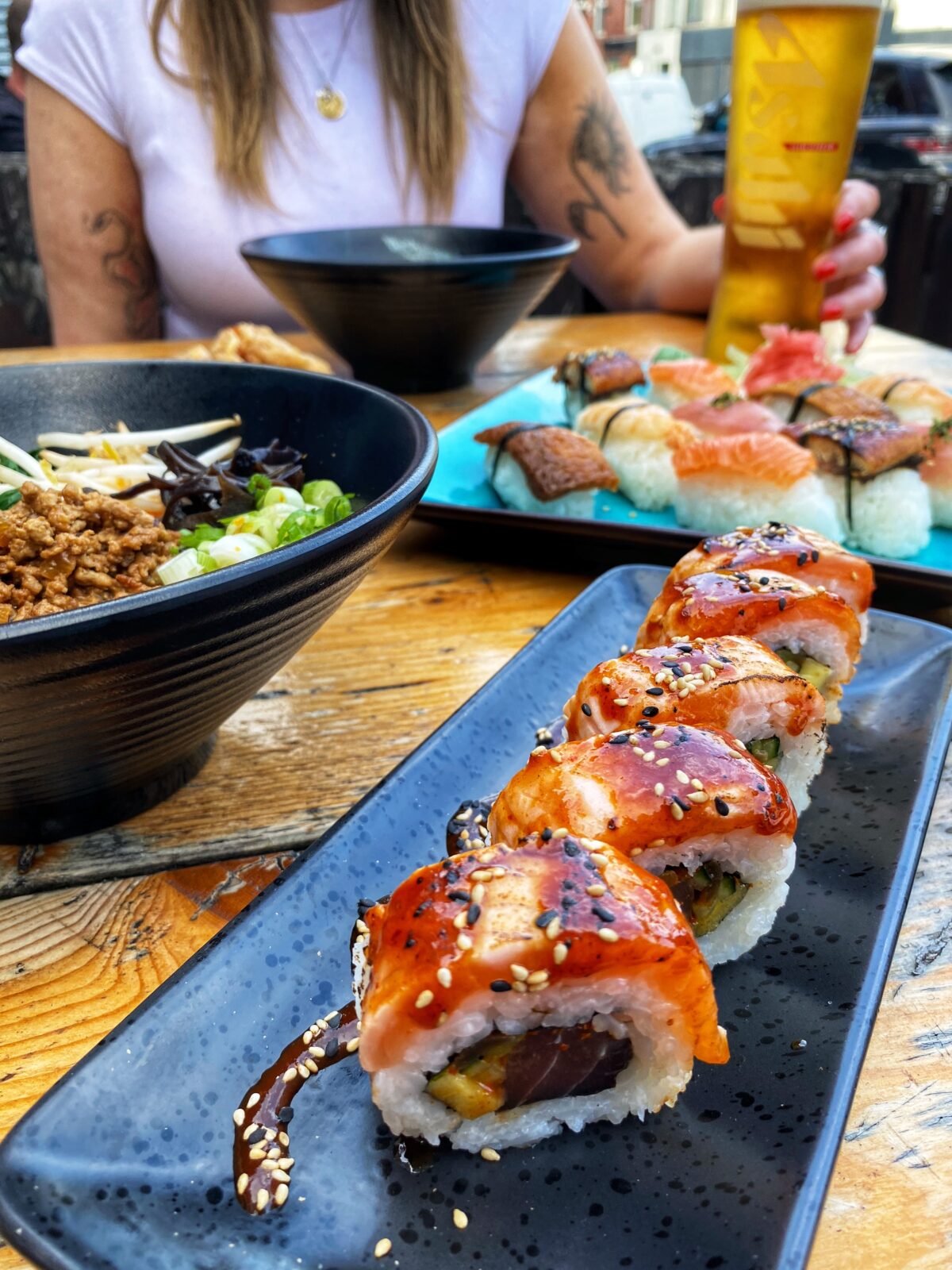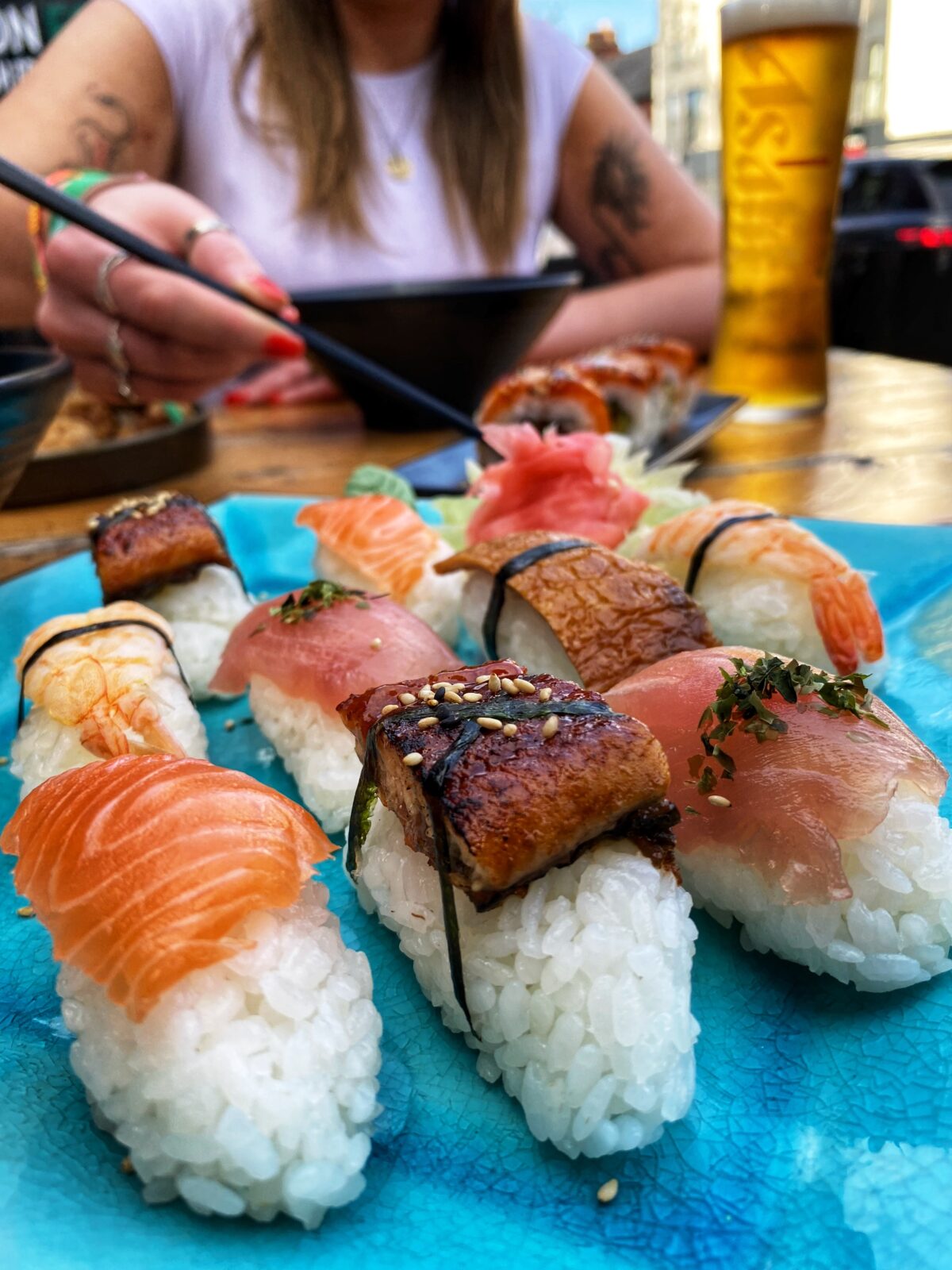 Other options, priced from £7.99, include the house Chikin ramen (6-hour chicken broth, chicken teriyaki, kikurage mushrooms, spring onions and half of nitamago egg), as well as a vegan ramen, made with vegan-based pork, miso and mushroom broth, pak choi, kikurage mushrooms, shitake mushrooms, enoki mushrooms and beansprouts.
There is also a child-friendly portion called the Kodomo 'kids' Ramen, available from £7 to anyone who wants it – child or not. Available with a choice of pork broth, chicken broth or vegan broth, this is a super simple bowl with just Nori seaweed and ramen noodles.
Extras can also be added to bowls, with prices starting from £1.20 for a nitamago egg and rising to a maximum of £4 for those wanting a double noodle portion.
Other extra choices include pak choi (£2), sweetcorn (£1.20) BBQ pork (£2.50), and vegan chicken (£2).
Read more:
As you can see, they aren't just doing some of the best ramen in Manchester; the team is also dabbling in hand-rolled sushi, with some gorgeous specimens on the menu, as well as keeping to their roots with some fried karaage chicken.
Crisped up to perfection, this was a stunning spot and it was absolutely packed out when we visited on a sunny Wednesday night.
Definitely check them out when you're in Chorlton for a cut-price yet still unbelievably delicious bowl of wallet-friendly ramen. You can thank us later.
For all the latest news, events and goings on in Greater Manchester, subscribe to The Manc newsletter HERE.
Featured Image — The Manc Eats