What's On
The best things to do in Greater Manchester this week | 18 – 24 October 2021
Just when you think October couldn't get any busier, there's more than ever happening this week.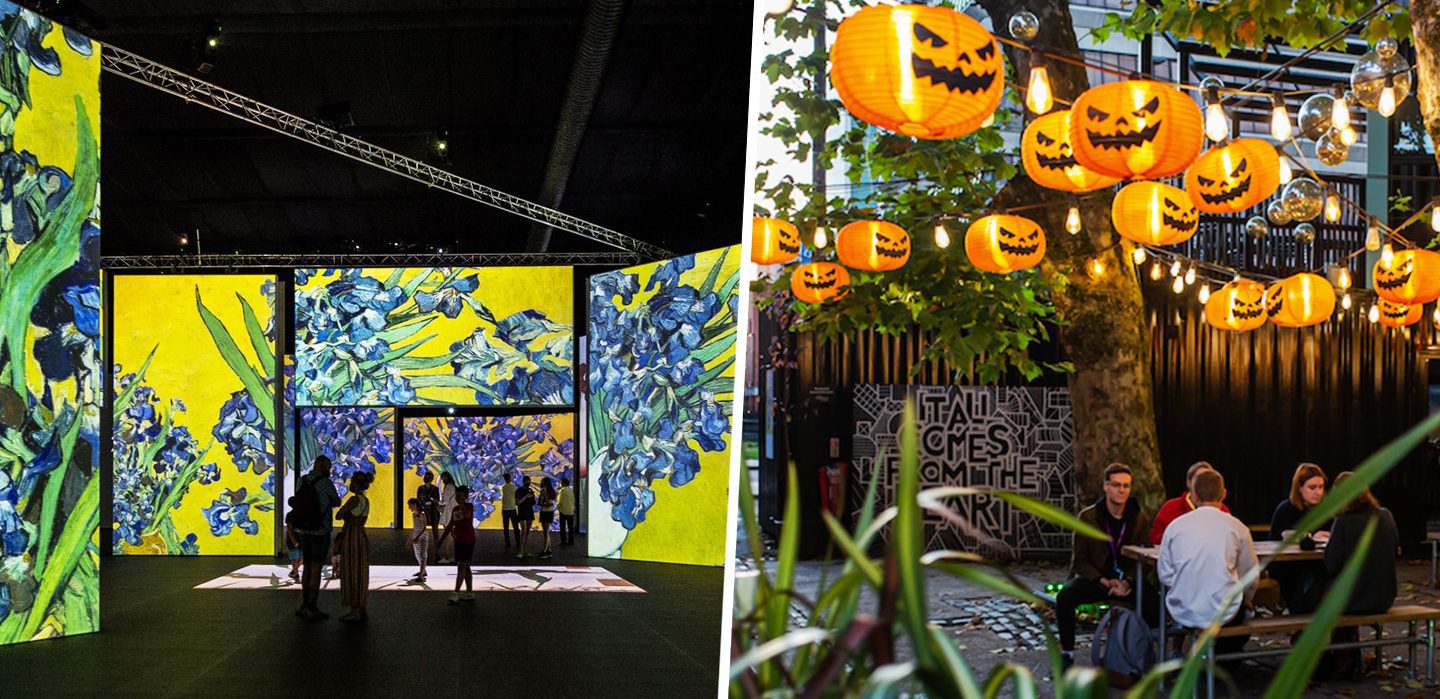 Just when you think October couldn't get any busier, there seems to be more than ever happening this week.
The chilly autumnal weather may be properly setting in now, but there's still plenty happening in our region at the moment – especially as the spookiest time of year is just around the corner – so we've put together a fresh edition of our 'what's on' guide for the city of Manchester and beyond this week to cherry-pick a few of the best bits you could be getting up to.
Some of the events we're going to mention here are completely free, others will set you back a few pounds, and many will need to be booked in advance.
Plenty are still taking COVID-safety measures to give you peace of mind though.
Here are our top picks.
___
ScareCity 2.0
Soccer Dome
Monday 18 – 31 October
It was the sell-out success of 2020 – and now the immersive drive-in cinema experience ScareCity has returned to Manchester for the month.
With Halloween only a matter of weeks away, the much-loved drive-in cinema phenomenon that took 2020 by storm in the midst of COVID-19 restrictions and lockdowns is back in Greater Manchester.
ScareCity 2.0 has taken over a brand-new location at the Soccer Dome in Stretford until 31 October to bring entertainment safely to guests in their own cars from the biggest screen in the UK, and it's set to be packed with surprises and delights as visitors are guided through the haunting drive-in tunnel before parking up to watch a film.
Live actors lurking in the shadows and unexpected surprises throughout will make for a truly hair-raising experience.
You can find more information, and book tickets here.
___
Escape to Freight Island
Depot Mayfield
Monday 18 October – onwards
A jam-packed lineup of "arts, culture, and music" is happening at Escape to Freight Island this month.
David Rodigan, Joe Goddard, DJ Yoda and Craig Charles are among the headliners at Depot Mayfield this September and October – accompanying Escape to Freight Island's "visionary" food market, other live music performances, dance, comedy nights, film screenings and family-focused events.
Entertainment will include the launch of a music and cultural film night, along with parties from the likes of Bugged Out, and La Discothèque.
There's a new Tuesday night partnership from The Comedy Store starting in September, whilst The Untold Orchestra will also be in The Ticket Hall playing music by artists such as Amy Winehouse, Prince, Paul Simon, and Radiohead.
You can find more on what's happening at Escape to Freight Island this autumn here.
___
Black History Month
Greater Manchester
October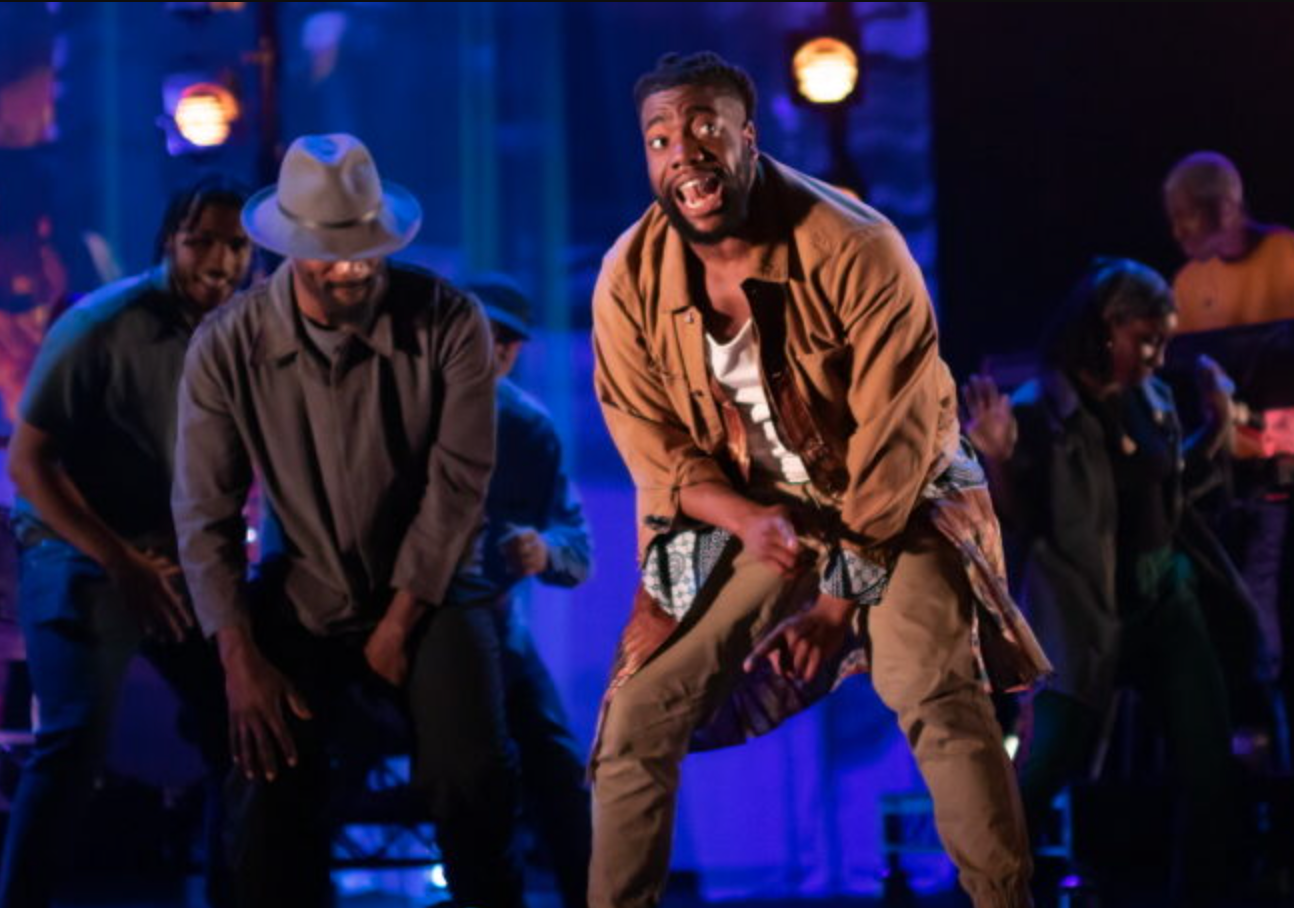 Now that October has arrived, people right across the UK are coming together to celebrate Black History Month.
First celebrated in the UK in 1987, Black History Month is an event intended to recognise the contribution and achievements of those with African or Caribbean heritage, and is also an opportunity for people to learn more about the effects of racism and how to challenge negative stereotypes.
Being such a multi-cultural region, Greater Manchester is known for being a place that champions everything Black History Month is about, with a wide range of events happening throughout the month and beyond.
We've rounded up just some of the things you could be getting up to here.
___
Totally Gruesome
Walkden
Monday 18 – 31 October
Totally Gruesome was a big hit with families last year, and this year looks to be no different.
From the team behind the super-popular Totally Roarsome – which you may remember as one of Greater Manchester's most raved-about "socially-distanced outdoor adventures" – Totally Gruesome is a series of Halloween-themed mini escape rooms tailored towards primary school-aged children, and it's returning to Greater Manchester this year and setting up shop in Walkden town centre.
There'll be a total of 10 themed rooms to have a crack at, including 'Gru's House', 'Pumpkin Party', 'Shark Attack', 'Dino Domain', 'Ghost Ship', and many more.
Tickets are priced at £7.95 per person, and you can find more information here.
___
James Bond – Original Land Rover from 'No Time To Die'
Trafford Centre
Monday 18 – 22 October
Williams Land Rover will be showcasing one of the original Land Rover Defenders that appear in the new James Bond movie, No Time to Die, and this is your last week to see it.
The renowned dealership will take delivery of the exclusive vehicle – which appears in some of the most iconic scenes in the movie, that is now on show at cinemas right across the UK – and put it on display adjacent to the Trafford Centre up until 22 October.
You can find more information on the exhibition here.
___
SPOOKFEST
Trafford Centre
Monday 18 – 31 October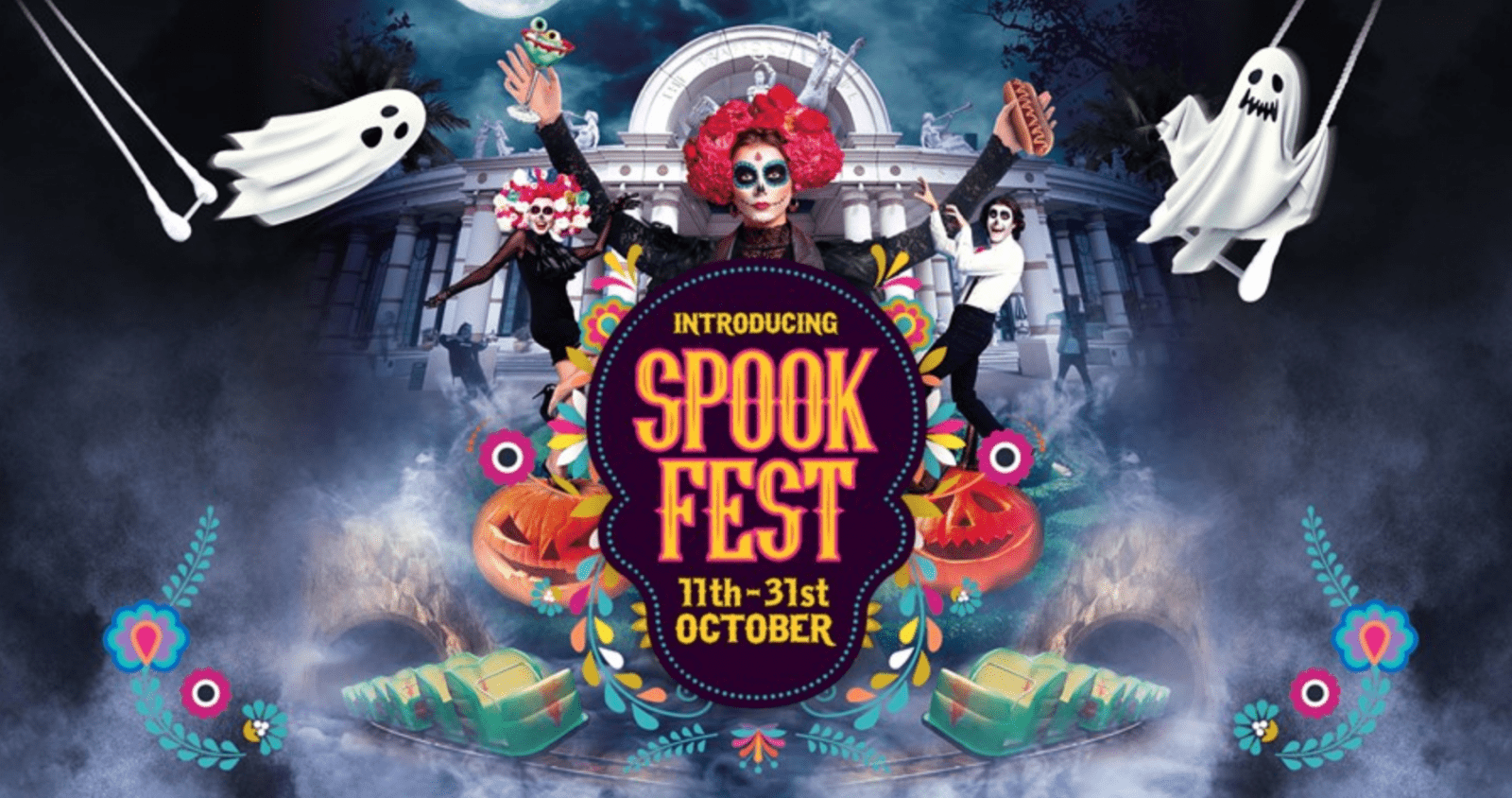 A haunted maze, ghastly ghost train, spooky big top show, lots of tasty treats, and more have arrived at Trafford Centre just in time for Halloween.
SPOOKFEST is a "spooky spectacle of hair-raising horrors".
Not only will thrill seekers get the chance to try out a scary selection of rides – including a ghost train, escape rooms, hook a pumpkin, and a spooky hay bale maze that are ideal for all the family – but there'll also be independent food and drink traders serving up some "deliciously devilish dishes".
Epic Pizza, Old School Dogs, and Cha Cha Chai will all be setting up shop over the festival's three-week stay outside The Orient.
You can find more information here.
___
Jäger Coffee Haus
Northern Quarter
Wednesday 20 – Saturday 23 October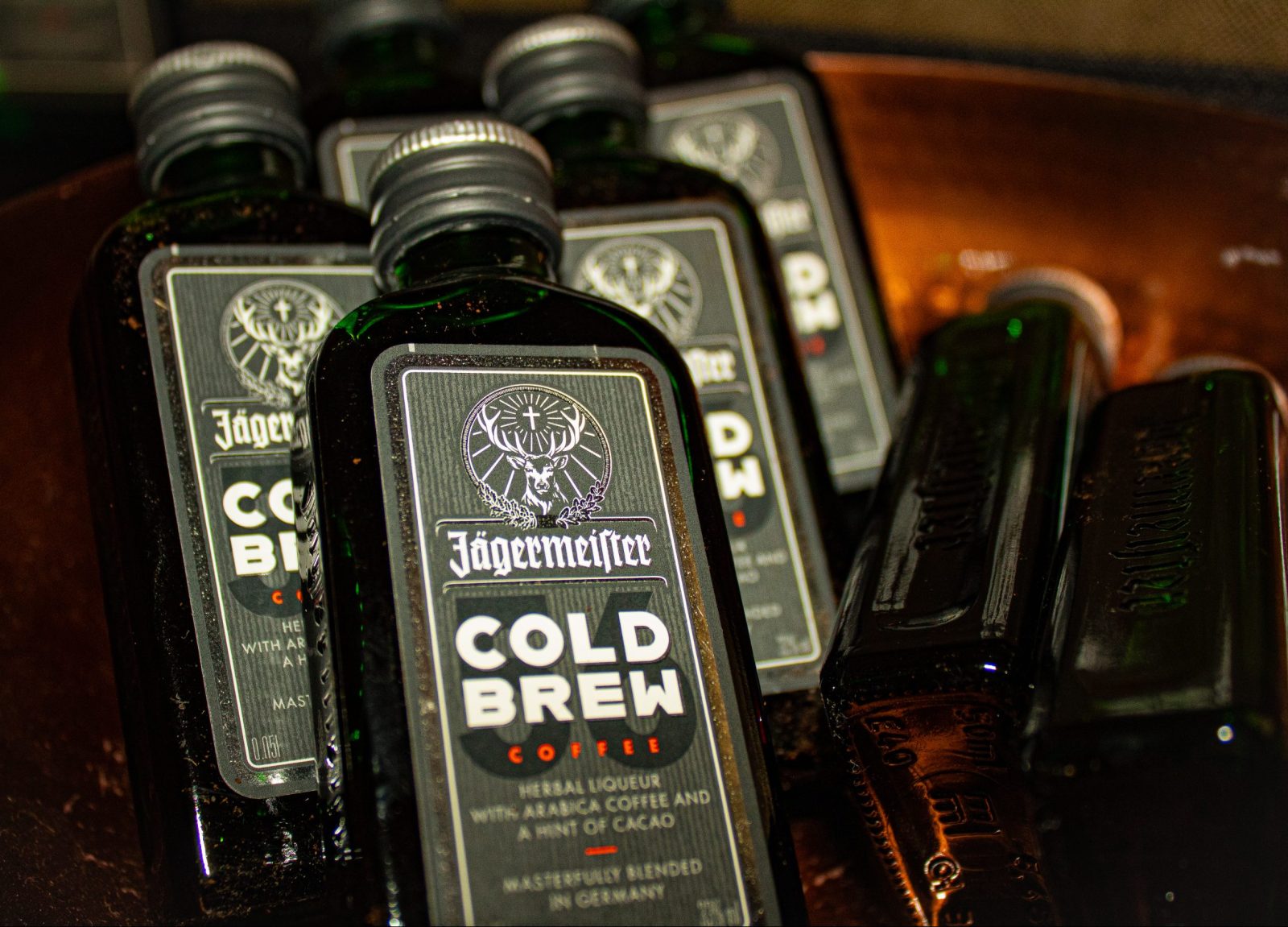 Jägermeister is bringing four days "caffeine-fuelled entertainment" to the heart of the Northern Quarter this week.
Jägermeister Cold Brew is partnering with Foundation Coffee House on Lever Street for the four-day takeover from Wednesday 20 – Saturday 23 October, which will see the well-loved city centre cafe rebranded as the 'Jäger Coffee Haus' to serve up complimentary specialty coffee for guests from 7:30am until close.
And then from 5pm, the Jäger Coffee Haus will add some extra-special Jägermeister Cold Brew cocktails to its menu as the perfect fuel to a series of nighttime events.
You can find out more here.
___
Salt Dog Slims
Cross Street
Wednesday 20 October – onwards
It's one of Liverpool's most infamous dive bars – and now, Salt Dog Slims is bringing its "steins, brines and good times" right here to Manchester, and its opening doors this Wednesday.
Known for its late night parties, emporium of world beers, bespoke cocktails and American-style chilli dogs, Salt Dog Slims is the perfect day to night spot for everything from post-work drinks to weekend celebrations.
You can find out more here.
___
Corridor of Light
Oxford Road
Thursday 21 – Saturday 23 October
Giant pieces of neon art, a fire garden, and a glittering love heart will all appear on Oxford Road this week as it hosts its own version of the Blackpool illuminations.
A new Corridor of Light installation will see buildings, parks, and other venues lit up along the busy stretch for three days this month, showcasing a range of works by renowned artists both local to Manchester and further afield.
Some impressive illuminations are set to go on display, including a fire garden with flickering sculptures, a neon work on a bridge, a giant comic strip, and a massive heart-shaped glitter ball – with twinkling lights stretching out one square mile south of Manchester Central Library.
Corridor of Light hopes to champion the transformative and powerful role arts and culture can play in supporting communities when given the chance.
You can find more information here.
___
The Warehouse Project 2021
Depot Mayfield
Thursday 21 October 2021 – 1 January 2022
The Warehouse Project 2021 season is in full swing at Depot Mayfield.
After the party kicked off with mega stars Megan Thee Stallion, and Nile Rodgers & Chic, a star-studded selection of shows that run right up until New Year's Day are all set to rock the city – with electronic pioneers Four Tet, DJ EZ, and Jamie XX due to make appearances.
Mayfield Depot will also welcome back favourites such as Jon Hopkins, Disclosure, Rudimental, Adam Beyer, Chase & Status and Bicep during the autumn.
Other acts include Hacienda, Classical, FISHER, Gorgon City, Basement Jaxx, Marco Carola, Loco Dice, Eats Everything, and Annie Mac.
You can find more information about WHP21 here.
___
Van Gogh Alive
MediaCityUK
Friday 22 October 2021 – 23 January 2022
Van Gogh Alive is opening at MediaCityUK from this week.
It's "the world's most visited immersive, multi-sensory experience" that exhibits the life and work of the seminal Dutch artist and after having welcomed over eight million visitors in 70 cities around the world – including sell-out runs in London and Birmingham – the art and culture experience is now destined for Salford.
Van Gogh Alive takes people on a trip through the periods of Van Gogh's life that defined him as an artist and showcases 3,000 images, including some of his most iconic works like Starry Night and Sunflowers, and lesser-known paintings inspired by his love of Japanese woodprints.
The exhibition is home to a life-sized walk-in representation of Van Gogh's 'Bedroom in Arles' painting, a 'Sunflower selfie room' – a 360° mirrored space complete with hundreds of sunflowers, and so much more
You can find more information here.
___
Science and Industry Museum
Friday 22 October – onwards
A new world-first free exhibition that's set to explore the revolution in science that is transforming cancer care is opening to the public at the Science and Industry Museum in Manchester this Friday.
The Science Museum Group has partnered with expert partner Cancer Research UK for the curation of the new exhibition at what is a key moment in time when one in two of us will be diagnosed with cancer in our lifetime, but more of us than ever before are living longer and better with the disease.
Cancer Revolution: Science, innovation, and hope is the first "major object-rich exhibition" to reveal the past, present and future of how cancer is prevented, detected and treated.
Through never-before seen objects and stories, cutting edge treatment and research, reflection, new artist commissions and installations, film, photography, interactive exhibits and a breadth of personal stories, the museum says the exhibition will present the stories of people affected by cancer and those who study and treat it.
You can find more information about the new exhibition here.
___
Scare Skate
Cathedral Gardens
Friday 22 – Sunday 31 October
The magic of the Cathedral Gardens ice rink will be turned on its head for its Halloween-themed opening week.
Scare Skate will see Halloween fans and fear-loving families take to the ice, as the spooktacular rink will be complete with Halloween-themed music and lighting, whilst a band of ghoulish skating monsters will join skaters on the ice every hour.
Tickets for Scare Skate are available now, with prices starting at £13 for adults and £11 for children – with discounted family and season tickets also available.
Find more information here.
___
Featured Image – Van Gogh Alive | Scare Skate