What's On
The best things to do in Greater Manchester this week | 15 – 21 November 2021
The nights are drawing in, but there's still plenty to be getting up to in the region.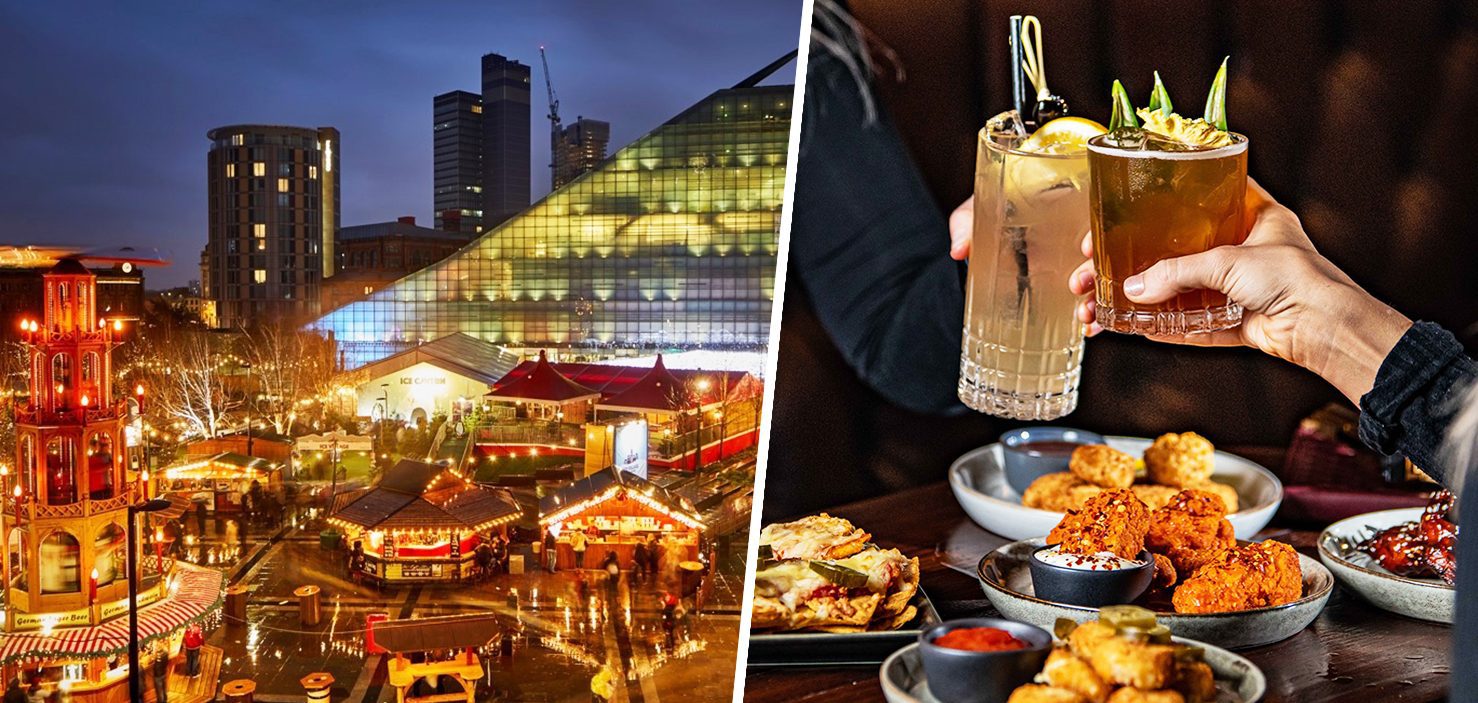 It's really beginning to look a lot like Christmas in Greater Manchester now.
The temperatures are dropping and the nights are be drawing in, but there's still absolutely no shortage of things to be getting up to in our region this month, so we've put together a fresh edition of our 'what's on' guide for the city of Manchester and beyond this week to cherry-pick a few of the best bits.
Some of the events we're going to mention here are completely free, others will set you back a few pounds, and many will need to be booked in advance.
Plenty are still taking COVID-safety measures to give you peace of mind though.
Here's our top picks.
___
Manchester Christmas Markets
Manchester City Centre
Monday 15 November – Wednesday 22 December
Manchester Christmas Markets 2021 have officially opened.
After Manchester City Council confirmed the return of the iconic event – which spreads festive cheer right across the city centre, and draws in visitors from all across the globe each year – last month, Piccadilly Gardens has taken over the reigns from Albert Square as the heart of the markets event as the town hall regeneration project continues.
The area has become the 'Winter Gardens', and ionic market huts have also been set up on nine different sites across the city.
This year's markets will run right through until Wednesday 22 December 2021.
You can find out more about Manchester Christmas Markets here, and about all the Christmas and Winter Markets in Manchester here.
___
Poppies: Wave and Weeping Window
Imperial War Museum North
Monday 15 November – onwards
Have you had the chance to see the hundreds of ceramic poppies that commemorate the First World War that have gone on permanent display in Manchester yet?
Following the success of Poppies: Wave and Weeping Window – which toured to IWM London and IWM North during the final year of the First World War centenary – the iconic sculptures have returned to IWM North to be permanently displayed for the first time.
Conceived by artist Paul Cummins and designer Tom Piper as part of the Tower of London installation Blood Swept Lands and Seas of Red, the tour of the poppies sculptures around the UK encouraged millions of people across the country to reflect on their own links to the First World War as a shared experience.
You can find out more here.
___
Christmas Lights Sculpture Trail
Manchester City Centre
Monday 15 November – onwards
After captivating visitors in years gone by, 10 twinkly Christmas light sculptures have been brought to life across the city centre once again.
Among the festive sculptures to keep your eyes peeled for will be some giant walk-through baubles, star-spangled archways, a 36ft Christmas tree, and a colour-changing word sculpture that spells out 'Merry Christmas MCR', as well as some returning favourites.
This year, the sculptures are all dotted around Piccadilly Gardens and St Peter's Square.
You can find out more here.
___
'Mates' by Hope Mill Theatre
New Maker Yards
Monday 15 – Sunday 21 November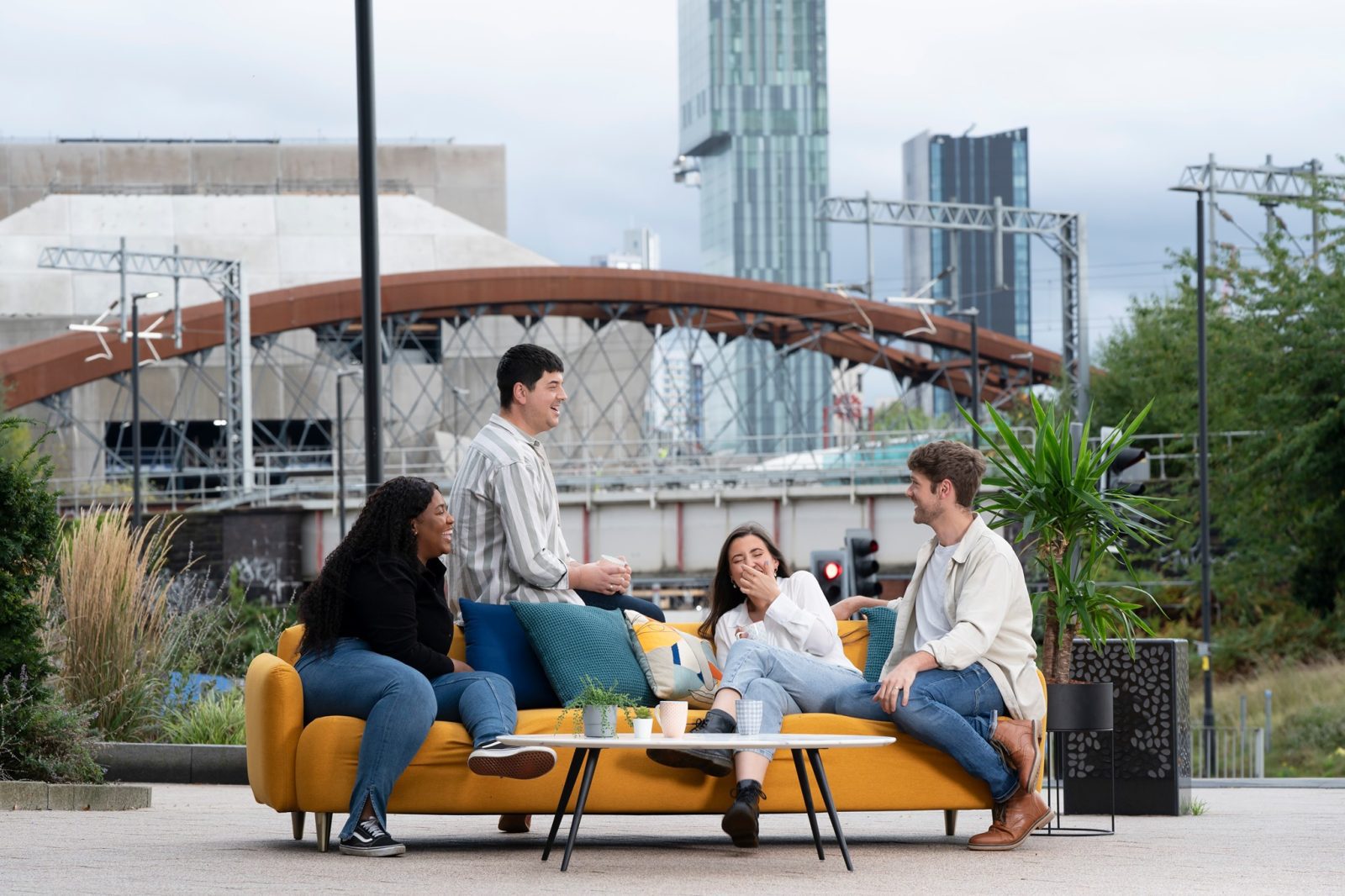 Get Living and Hope Mill Theatre have teamed up to bring an award-winning interactive stage play that celebrates Mancunian friendship and community to New Maker Yards to celebrate the launch of a further 500 homes for rent at the Middlewood Locks community.
Normally you'd find the actors of Ancoats' very-own Hope Mill Theatre company appearing in packed-out productions, but their newest immersive play has a very different setting the play is taking place across three apartments at New Maker Yards.
Titled 'Mates', the play will celebrate the cities' culture and lifestyle, and feature immersive mediations, spoken word recitals, and a house party complete with live music and a photo booth.
After the performance, audiences will also be able to enjoy a free pint or burger at Seven Bro7thers beerhouse in the neighbourhood.
You can find out more, and grab FREE tickets here.
___
Van Gogh Alive
MediaCityUK
Monday 15 November – 23 January 2022
Van Gogh Alive has officially opened at MediaCityUK.
It's "the world's most visited immersive, multi-sensory experience" that exhibits the life and work of the seminal Dutch artist and after having welcomed over eight million visitors in 70 cities around the world – including sell-out runs in London and Birmingham – the art and culture experience is now destined for Salford.
Van Gogh Alive takes people on a trip through the periods of Van Gogh's life that defined him as an artist and showcases 3,000 images, including some of his most iconic works like Starry Night and Sunflowers, and lesser-known paintings inspired by his love of Japanese woodprints.
The exhibition is home to a life-sized walk-in representation of Van Gogh's 'Bedroom in Arles' painting, a 'Sunflower selfie room' – a 360° mirrored space complete with hundreds of sunflowers, and so much more
You can find more information here.
___
Tinsel Town
Trafford Centre
Monday 15 November – 3 January 2022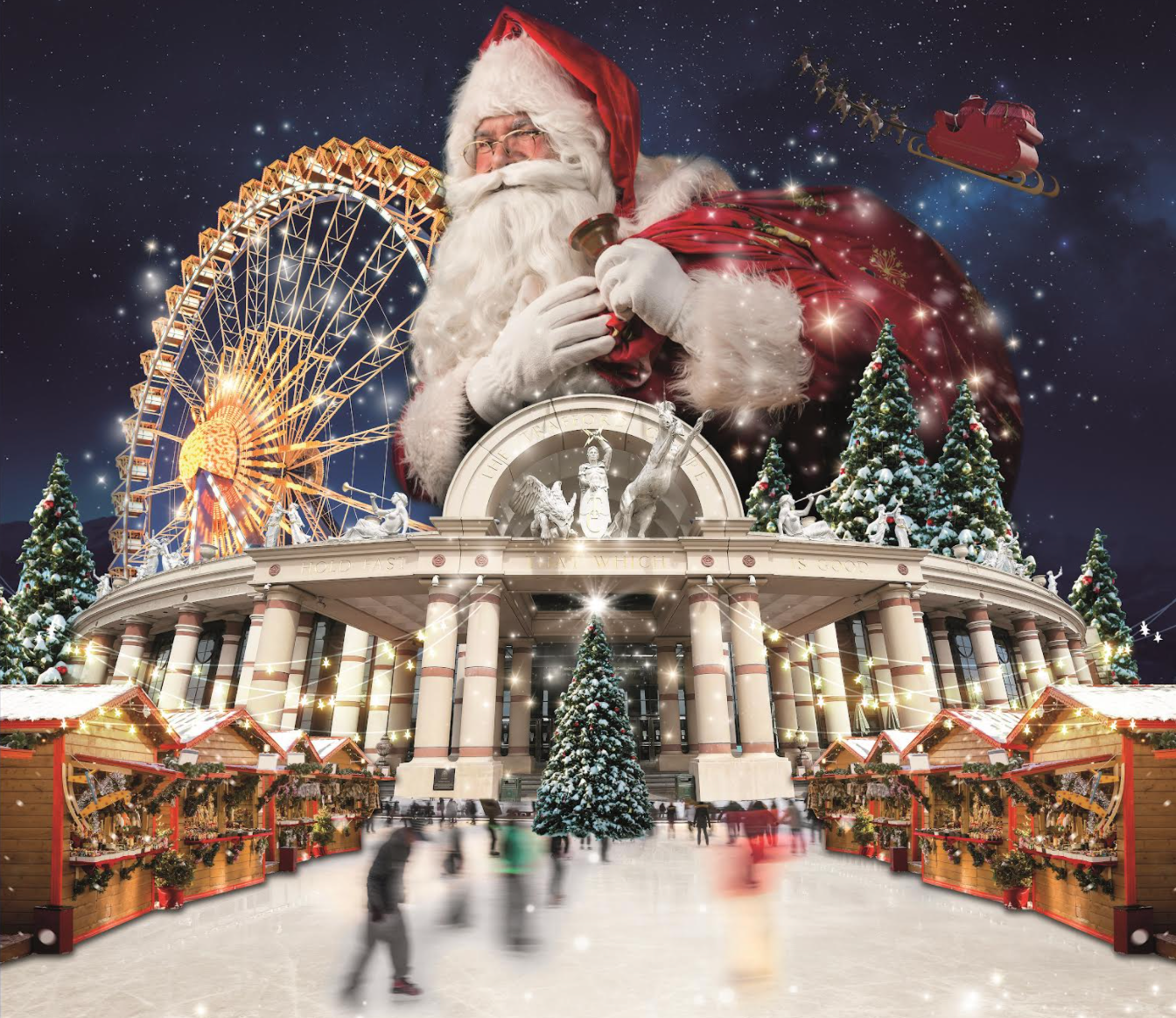 Now that temperatures are dropping and the festive season is right around the corner, the Trafford Centre's next large-scale outdoor event invites visitors to "grab the gang for some festive fun" at 'Tinsel Town'.
So wrap up warm and explore a winter wonderland that's full of rides and festive fayre – including the chance to glide on down the UK's longest tobbogan slide, take a spin on the big wheel at the festive fairground, hitch a ride on the Santa train, and shimmy and skate around a brand-new magical ice rink.
And of course, no Christmas is complete without a visit to the big man himself, so get ready to share your festive wishes with Santa in his twinkling tipi.
You can find more information here.
___
Science and Industry Museum
Monday 15 November – onwards
A new world-first free exhibition that's set to explore the revolution in science that is transforming cancer care has opened to the public at the Science and Industry Museum in Manchester.
The Science Museum Group has partnered with expert partner Cancer Research UK for the curation of the new exhibition at what is a key moment in time when one in two of us will be diagnosed with cancer in our lifetime, but more of us than ever before are living longer and better with the disease.
Cancer Revolution: Science, innovation, and hope is the first "major object-rich exhibition" to reveal the past, present and future of how cancer is prevented, detected and treated.
Through never-before seen objects and stories, cutting edge treatment and research, reflection, new artist commissions and installations, film, photography, interactive exhibits and a breadth of personal stories, the museum says the exhibition will present the stories of people affected by cancer and those who study and treat it.
You can find more information about the new exhibition here.
___
Skate Manchester Ice Rink
Cathedral Gardens
Monday 15 November 2021 – 3 January 2022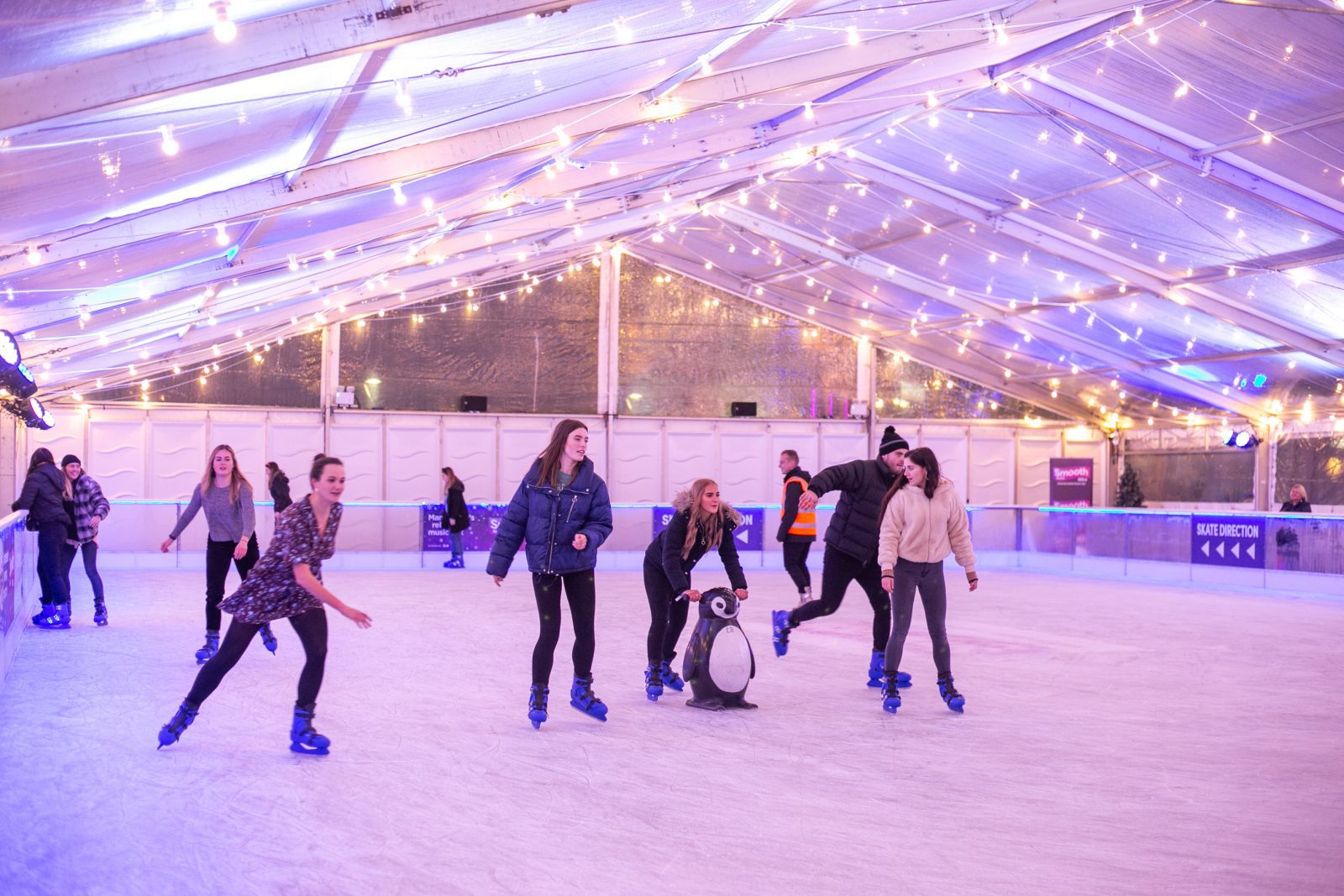 The Skate Manchester Ice Rink is sticking around in Cathedral Gardens right up until January 2022, so there's plenty of time to wrap up warm and brush up on your ice skating skills this winter.
Visitors can book ice skating tickets online, as well as skate aids for children needing a little extra help on the ice.
Pre-booking is recommended particularly at weekends and during school holidays.
You can find more, and grab tickets here.
___
Christmas at Cheshire Oaks
Cheshire Oaks Designer Outlet
Monday 15 November – onwards
If you're looking to get a head-start on your Christmas shopping with the festive season just around the corner, then there's arguably no better place in the north west to get yourself down to than Cheshire Oaks.
Cheshire Oaks is the largest Designer Outlet in the UK, home to over 400,000 square feet of retail space with more than 150 boutiques, restaurants, and cafés to choose from, and there's up to 60% off the RRP in all of the brands on site too, all year round.
But even though Christmas shopping is probably at the front of your mind right now, that's not all you could be getting up to at the outlet over these next few weeks and throughout December.
We've rounded-up everything happening at Cheshire Oaks this festive season here.
___
Harvey Nichols Second Floor Brasserie
New Cathedral Street
Monday 15 November – onwards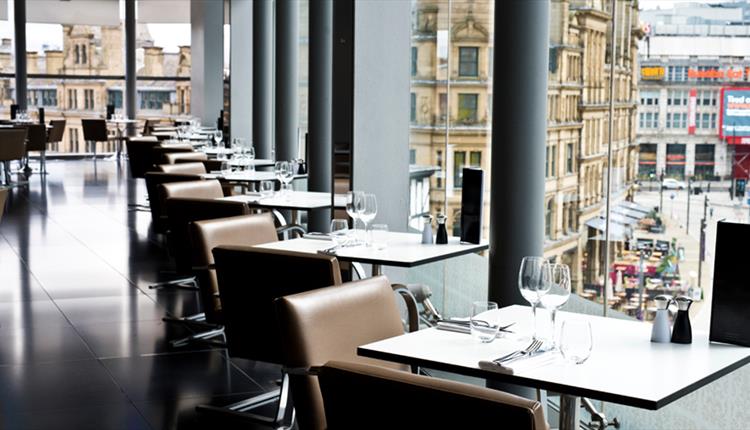 Following a period of closure, the Manchester branch of Harvey Nichols – which is based on New Cathedral Street in the heart of the city centre – is reopening its Second Floor Bar and Brasserie this week to give customers the chance to take a break from shopping and enjoy a range of cocktails, afternoon tea, brunch, lunch, and dinner, as well as bubbles at the champagne bar.
The menu offers a modern European cuisine and twist on British classics.
The Second Floor Bar and Brasserie will be open from Sunday – Thursday at 10am – 10pm, and Friday – Saturday at 10am -11pm, and it's also available to hire for private functions, Christmas parties, and special occasions.
You can find more here.
___
Bar Hütte
Great Northern
Monday 15 November 2021 – Sunday 9 January 2022
Alpine-themed Bar Hütte has returned to Manchester bigger and better than ever at Great Northern this year.
Fancy a winter reunion with private karaoke huts, festive cocktails, and a party line up? The much-loved Christmas pop-up event will take over the current Great Northern Beach Club site and transform it into a "magical wonderland inspired by a ski resort in the Alps".
Visitors will be able to step into an alpine winter haven that's complete with cosy furnishings, twinkling lights, live music sessions, flowing drinks, and the all-important chance to sing your heart out in a private hut.
You can find out more, and make a booking here.
___
Sale Foodhall
Sale
Thursday 18 November – onwards
A new foodhall and community space is opening up in the heart of Sale town centre this week, and it's just in time for Christmas.
Sale Foodhall in Stanley Square will open to the public on Thursday 18 November, with an exciting line-up of food traders, community space, and new retail offering.
If you're unfamiliar with the foodhall concept, it's already proved hugely-popular in Stretford and is now being rolled out in the neighbouring Greater Manchester suburb with a large and colourful unit that has plenty of space for rotating indie food vendors, plus the much-loved artisan pizza experts Basillico, and proper tasty burger-slingers at What's Your Beef set to join the lineup as permanent residents.
The first temporary trader to join the foodhall family at the new venue will be Eat Dutch, which is set to serve its authentic mini Dutch pancakes throughout November and December.
You can find out more about Sale Foodhall here.
___
Big in Japan
Great Northern
Friday 19 November – onwards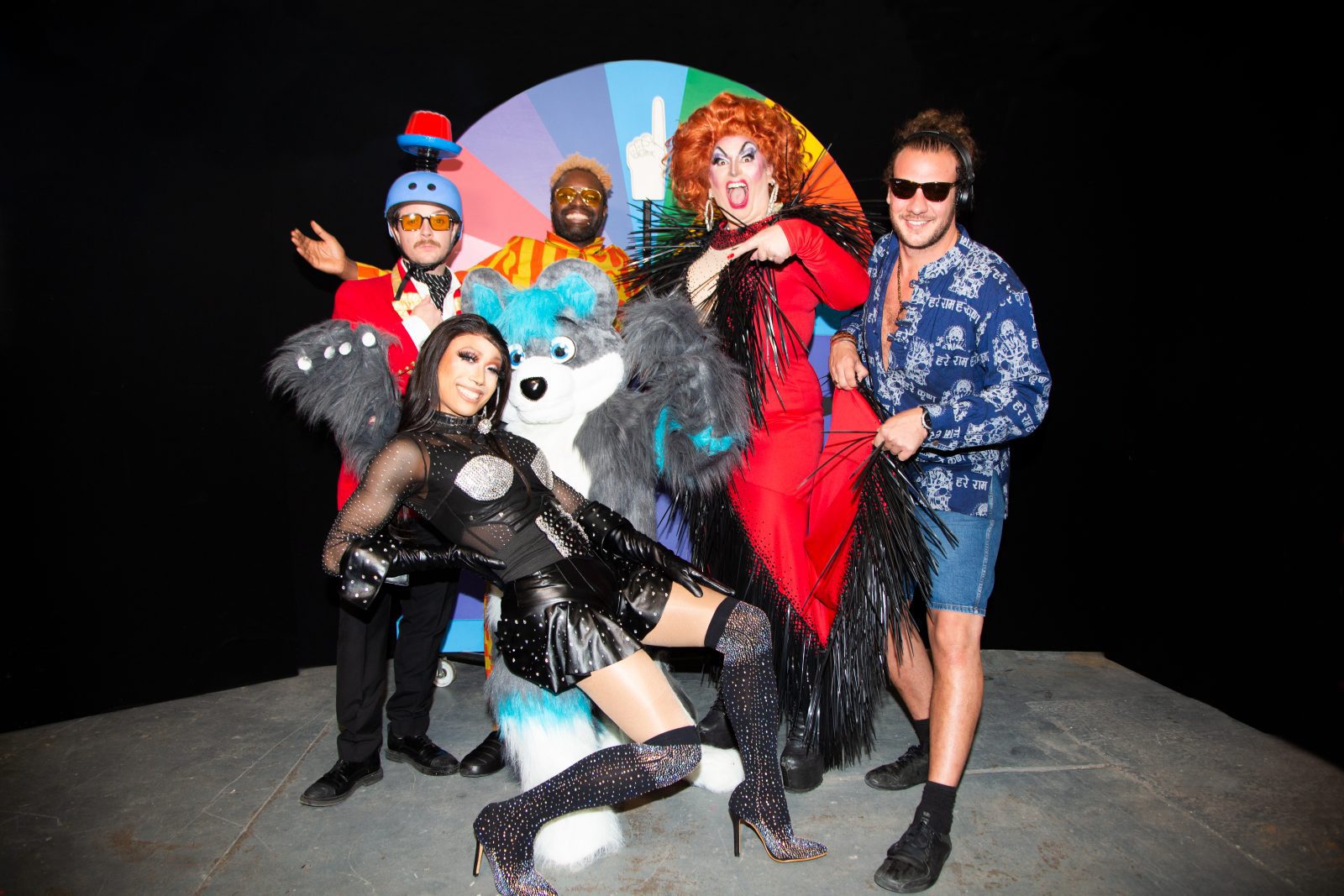 A brand-new "insane and super wacky" live event that's inspired by popular Japanese game shows has arrived in Manchester.
It's fair to say that Ginger Vanderpump – known by many as 'the Duchess of daytime TV' – and her co-star Mr Leonard Lilypops are giving Manchester an experience like no other, where those who are up to the challenge can expect "mind-blowing entertainment" from a crazy cast of misfits.
There's some wild games, banging tunes, live DJ's, Drag Queens, everyone's favourite drinks, and chaos like you've never seen before.
This is Big in Japan.
You can find more information and grab tickets here.
___
Pixel Bar
Northern Quarter
Saturday 20 November – onwards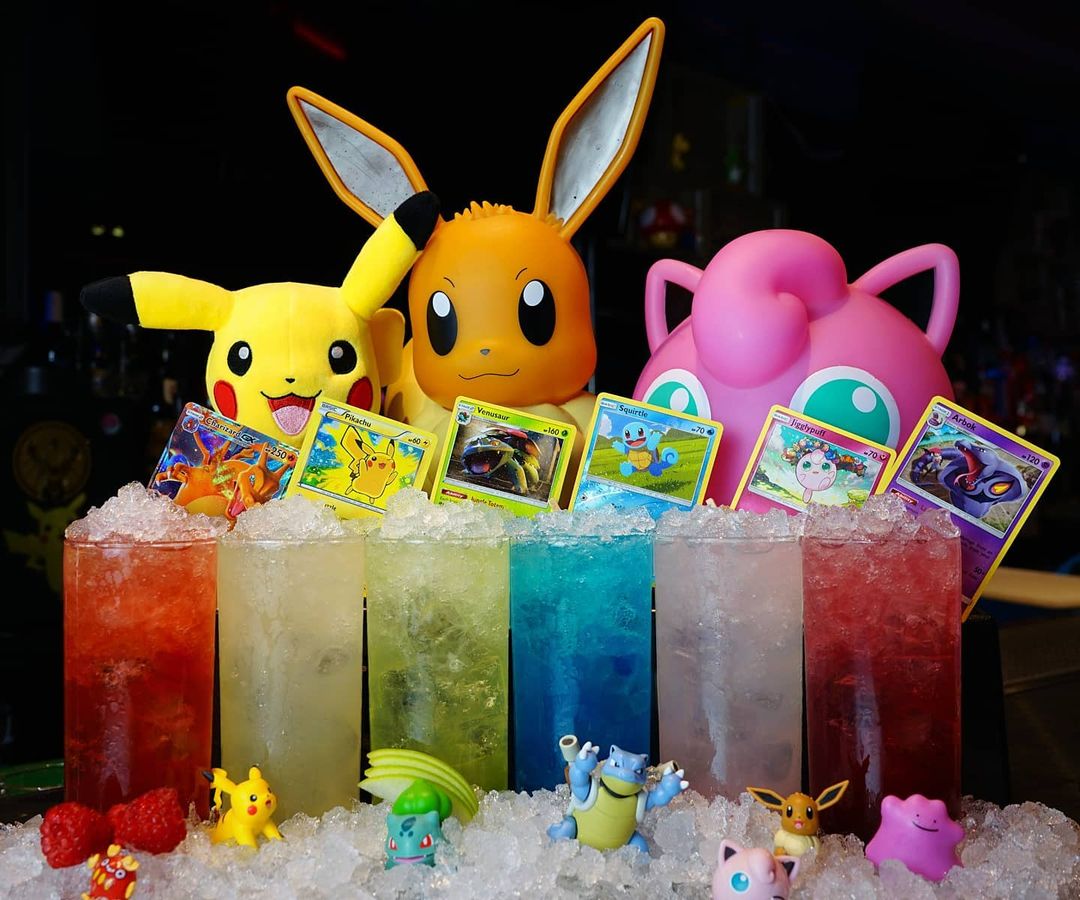 A new gaming bar is opening in the Northern Quarter this week, with a fun drinks menu featuring cocktails inspired by its bartenders' favourite games.
Pixel Bar will open next door to Trof in the Northern Quarter, bringing numerous consoles, high-spec gaming PCs, and gaming-inspired cocktail menu to the former TV21 site later this month, with a happy hour deal, with cocktails priced at 2-for-£9 until 9pm everyday.
There will be a fully-themed cocktail menu with choices like 'Jigglypuff', 'Princess Perch' and the 'Yoshi's Island Iced Tea', plus a selection of 'magic potion' shots – promising do deliver 'full health' and 'stamina' to the drinker.
The bar also has a signature cocktail called 'Who's that Pokemon?' – a combination of vodka, lemon juice, soda and your choice of flavoured syrup.
You can find out more here.
___
'Christmas Crafternoon' at GRUB
Cheetham Hill
Sunday 21 November
Manchester's largest street food fair GRUB – which is currently based at the Red Bank Project just outside of the city centre in Cheetham Hill – is hosting afternoon of festive workshops this Sunday to give you the chance to make some decorations for your home, or hand-make Christmas gifts for your loved ones.
There'll be children's bauble decorating classes, wreath making, hand-embroidered felt Christmas tree making tutorials, and festive skincare workshops too.
You can find more information here.
___
Bottomless Brunch at Point Blank
Deansgate
Sunday 21 November
If you're after a bottomless brunch with a bit of a twist in Manchester city centre, then get yourself down to Point Blank as the shooting simulation speakeasy is offering 90 minutes of unlimited pizza, drinks and shooting – and it's sure to start your night off with a bang.
Located on Deansgate, Point Blank is a unique bar that offers a sports bar feel combined with American bar snacks, a wide range of cocktails and a virtual shooting range.
The bottomless brunch will include 90 minutes of unlimited beer, prosecco, pizza and 60 minutes of shooting for £35 per person, and will run on Sundays from 12pm – 4pm.
You can find more information, and book your slot here.
___
Featured Image – Manchester City Council | Point Blank